Cumber Valley Visitors Bureau Staff
The dedicated and knowledgeable staff of the Cumberland Valley Visitors Bureau is here to assist you with your travel needs and any questions you may have. The staff's primary responsibility is to promote Cumberland Valley Pennsylvania as a travel destination and to not only attract visitors, but enhance their stay to keep people coming back time and time again.
Here are the people that make the magic happen.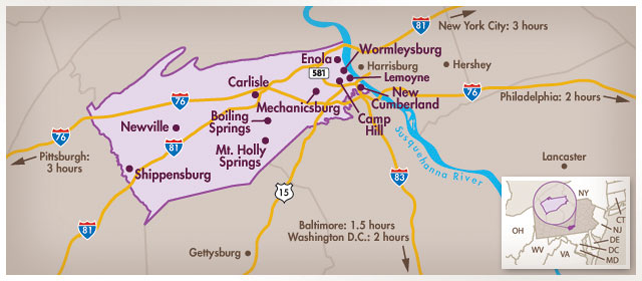 Explore the Valley using the map to the left or find activities and places to stay using the
Interactive Map