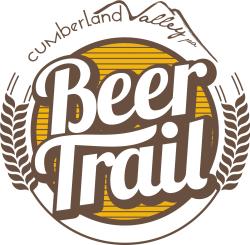 Cumberland Valley, PA (April 20, 2017) – Cumberland Valley is home to a new Beer Trail that will be promoted through participating businesses and the Cumberland Valley Visitors Bureau (CVVB), the destination marketing arm of Cumberland Area Economic Development Corporation (CAEDC).
The Beer Trail is a marketing partnership between the CVVB and 15 breweries and specialty restaurants/shops in Cumberland Valley. Visitors and residents can pick up a Cumberland Valley Beer Trail passport and collect stickers by visiting the participating locations. Then they can send in the back page with their stickers to be entered to win monthly gift card giveaways. Passports can be picked up at participating locations (listed below) and the Cumberland Valley Visitors Center - 33 W. High Street, Carlisle.
"There has certainly been an increase in beer and wine tourism throughout the country and we continue to see breweries and restaurants with a focus on microbrews open here in the Valley," said Kristen Rowe CAEDC/CVVB Communications Manager. "To capitalize on this growing trend, we decided to bring these locations together to form a trail that will lead visitors throughout the Valley to experience not only those specific locations, but also our downtowns, nearby attractions and shops."
The CVVB will be promoting the trail during Harrisburg Beer Week and other local events, social media campaigns and through digital advertising.
"I'm extremely excited that the CVVB is starting this trail and I believe it has lasting power," said Ashleigh Corby, Owner of Market Cross Pub & Brewery. "It's important to show visitors that this area is popular for beer, but also equally important to show our locals that they have great beer in their area so they can bring their friends and family when they visit."  
"This is a fantastic idea and we are happy that the CVVB caught on to how many breweries and brew pubs are popping up in the area," said Lauren Ishaq, Owner of Harty Brewing Company. "This trail unites the breweries and restaurants closer together but also ties consumers and the community to what we are all doing."
Participating businesses include:
View the trail here to learn more about the locations and the passport.
About CAEDC
CAEDC is Cumberland County's authorized agency charged with leveraging and promoting Cumberland Valley's economic development and tourism assets to drive growth, create jobs and improve the quality of life. Offices are located at 53 W. South Street, Carlisle PA. For more information, visit www.cumberlandbusiness.com and www.visitcumberlandvalley.com.