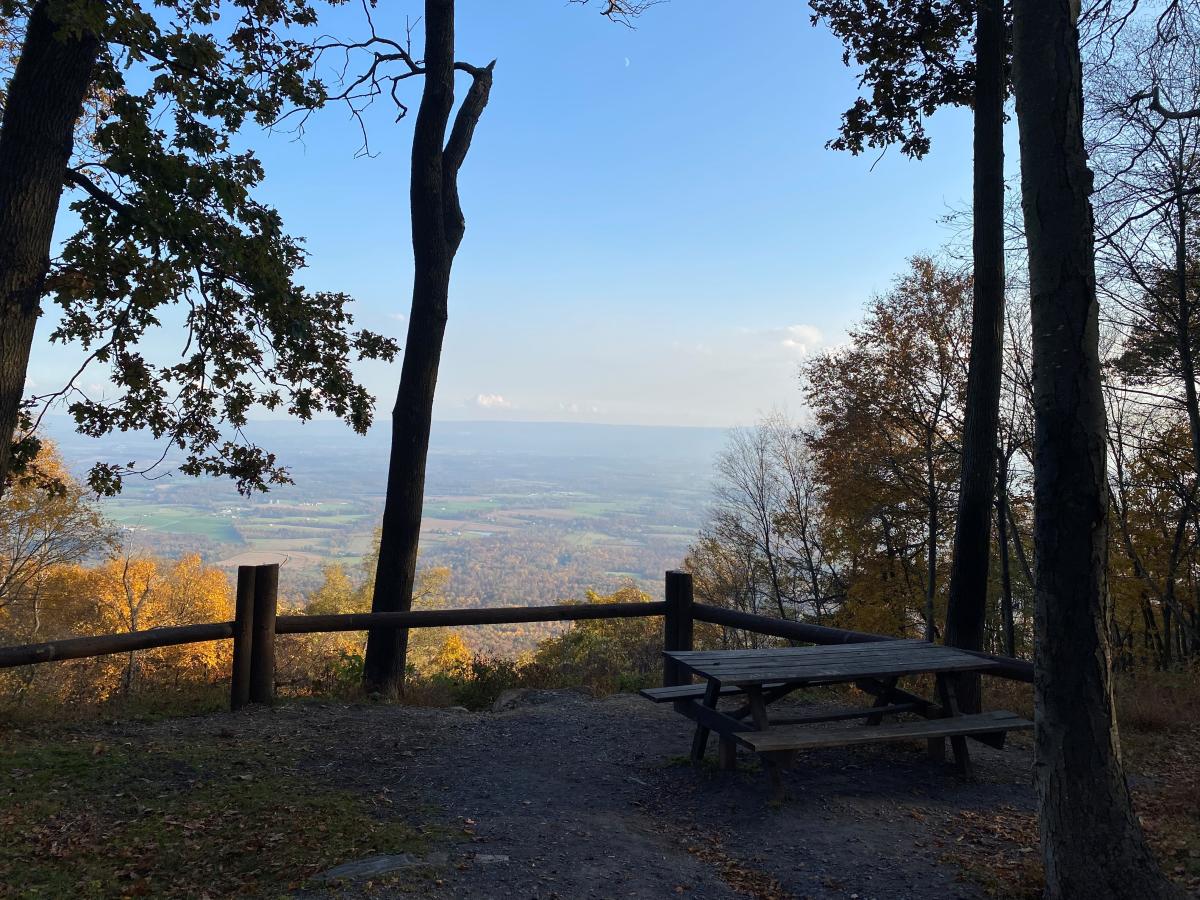 Overlooks and vistas are among some of the most popular hikes and for good reason. For most of us, the only time to really examine the landscape of a place is while standing on top of a mountain.
In Cumberland Valley, there are a number of outstanding vistas to give residents and visitors the opportunity to look across the Valley's quaint towns, rolling farmland, and wooded forests of the Blue Mountain and South Mountain that help shape and define our communities. Which will be your favorite?
Hiking Tips
With proper precautions, hiking is a great activity to connect you with nature and help keep you fit.
Pennsylvania is notorious for rocky trails. Wear sturdy shoes and keep a close eye on where you are stepping.
Spend some time researching your route and understanding how far you'll be hiking and how long it will take. Be sure you are staying within your ability to ensure you make it back to your vehicle.
Hike with a friend or family member. If you are hiking alone, be sure someone knows where you are, your planned path, and when you will return.
During the spring, look for spring flowers and budding greens and trees. Rain can make for slippery conditions and washed out trails.
Summers offer lush, green landscapes. Hot summers require hikers to carry an abundance of water to avoid dehydration, as well as sunscreen and bug spray. Also, be cautious of snakes sunbathing along the trail or rock outcrops.
Fall offers a fireworks show of colors along hiking trails. Off-the-beaten-path trails can become hidden under fallen leaves, so pay close attention to trail markings.
Winter allows for unique views of the landscape. Be sure to wear proper layers to avoid frostbite and wear footwear suitable for potentially icy conditions.
Much of Pennsylvania's outdoor recreation areas are open to hunting. Beginning in November, be sure to wear blaze orange so hunters can quickly identify you.
1. KINGS GAP ENVIRONMENTAL EDUCATION CENTER
Kings Gap Environmental Education Center covers 2,531 acres and offers visitors five overlook options, plus an Education Center, interpretive garden, and 19 hiking trails.
Picnic Pull-Off
Located about halfway up winding Kings Gap Road to the Mansion at the top, you'll find a small pull-off with picnic table and informative signage. This is a perfect place for a picnic.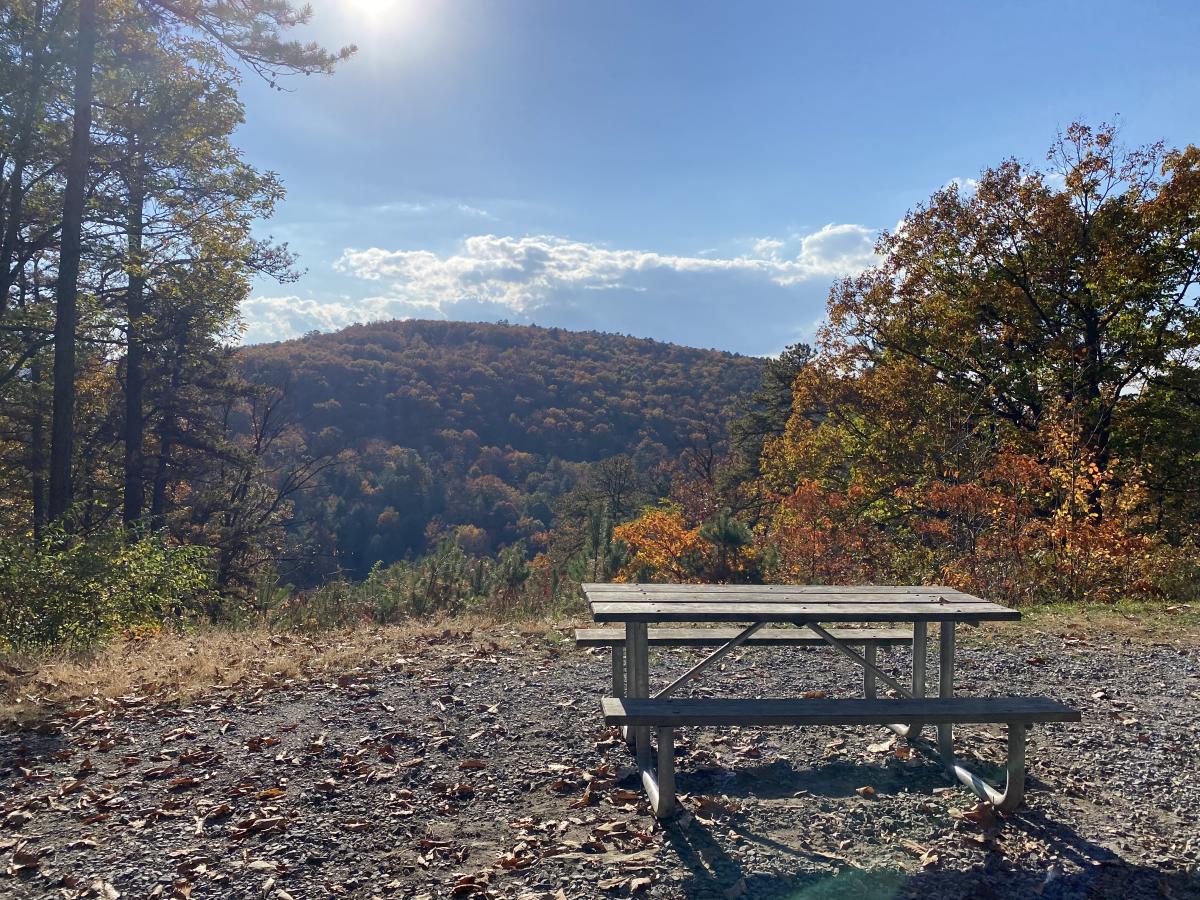 View from the Mansion
Kings Gap Mansion is a beautiful, Italian-style villa located at the top of the 4-mile winding road through the park. A short walk to the back porch will award you with a beautiful view of the park.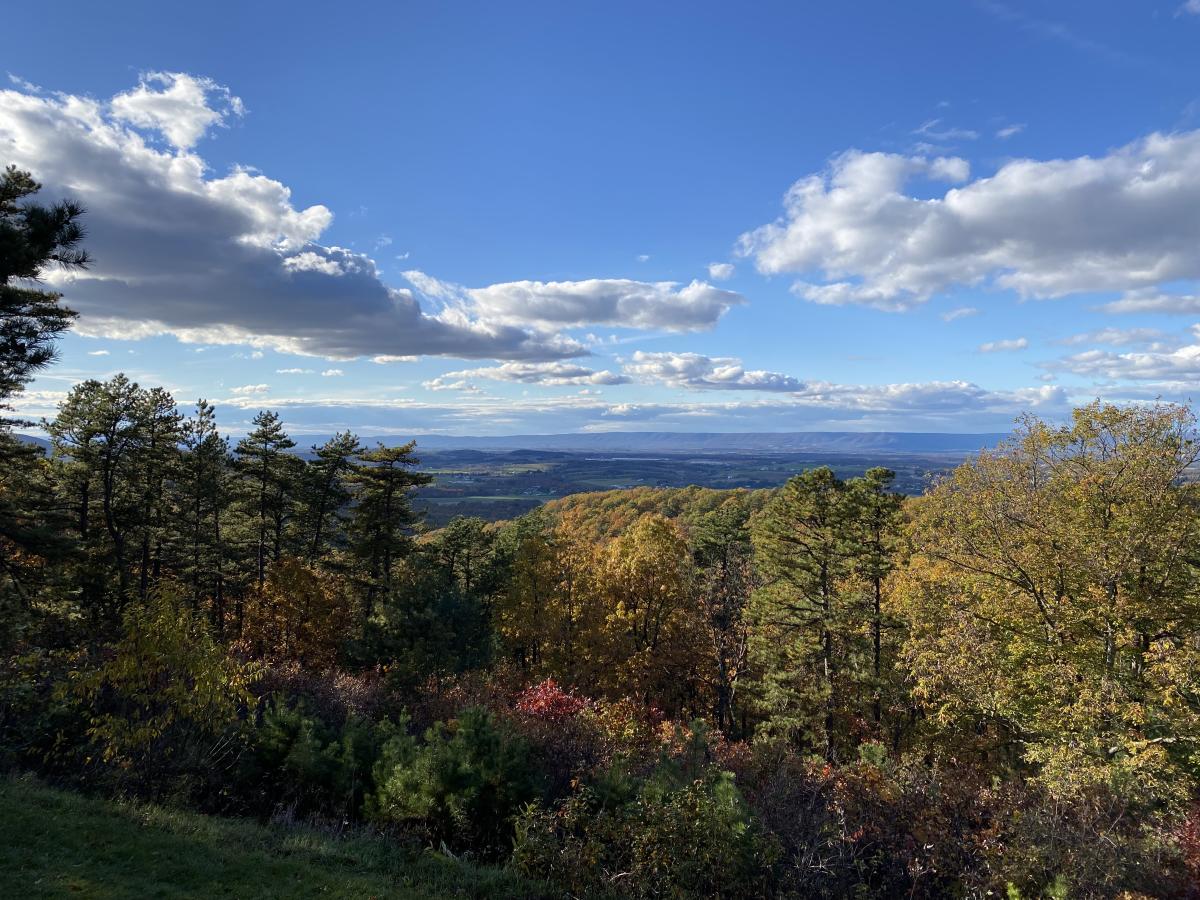 Ridge Overlook Trail
Ridge Overlook Trail is a great option for families. The trail is not overly steep, and the rock outcroppings are not as high as some of the other overlooks in the Cumberland Valley. If starting at the mansion, the overlook is a .5 mile hike out-and-back (1 mile total).
Locust Point Trail
Locust Point Trail is not a typical overlook. The narrow, steep, winding trail leads hikers to a clearing created by fallen, dead locust trees that offers a view of Kings Gap Hollow. Although short (about .8 miles from the Pump House Parking Lot), this trail is not ideal for novice hikers due to not being as well-marked as other trails.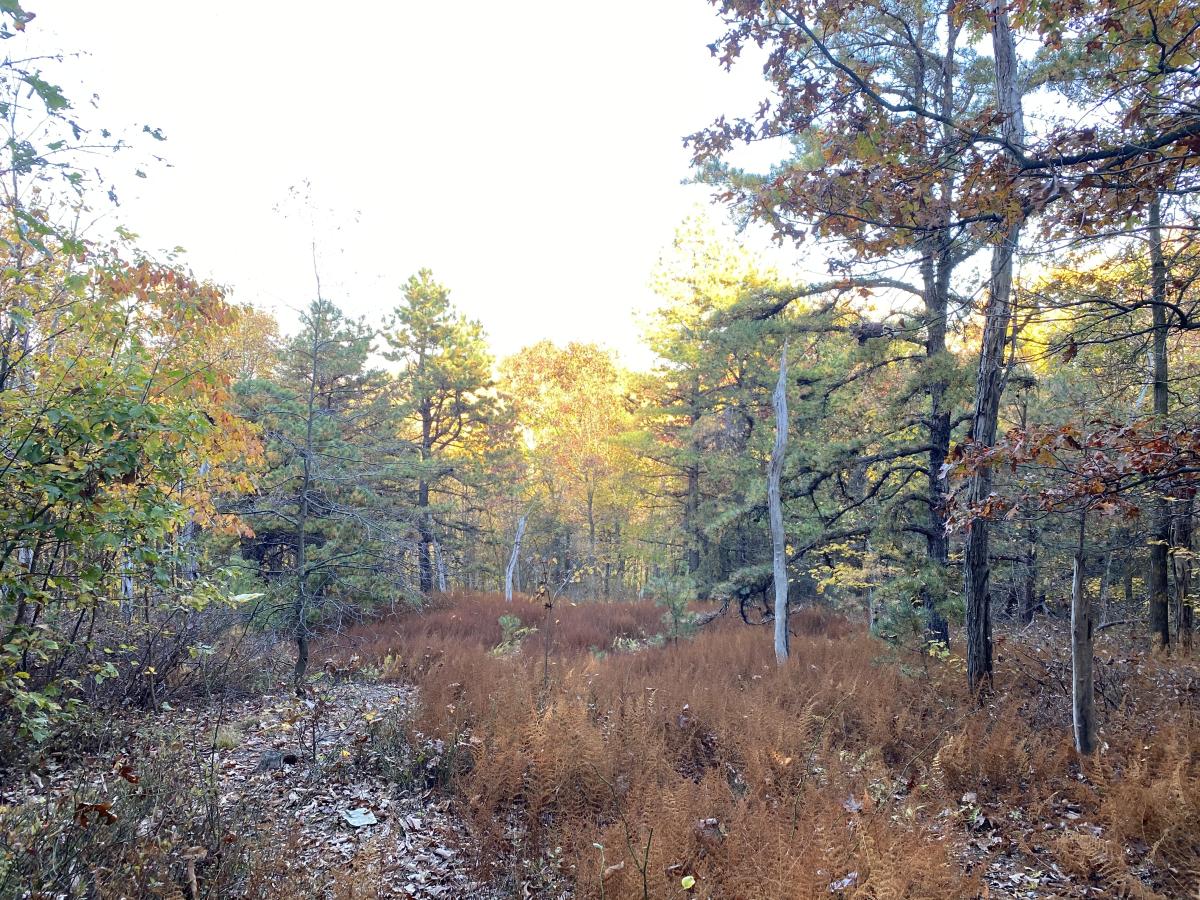 Scenic Vista Trail
Scenic Vista Trail is a great trail for novice hikers. Park at the Kings Gap Hollow Area, and be delighted by the view after just one mile of hiking. Parts of the trail are steep, so benches at the overlook provide a great opportunity to relax and take in the view.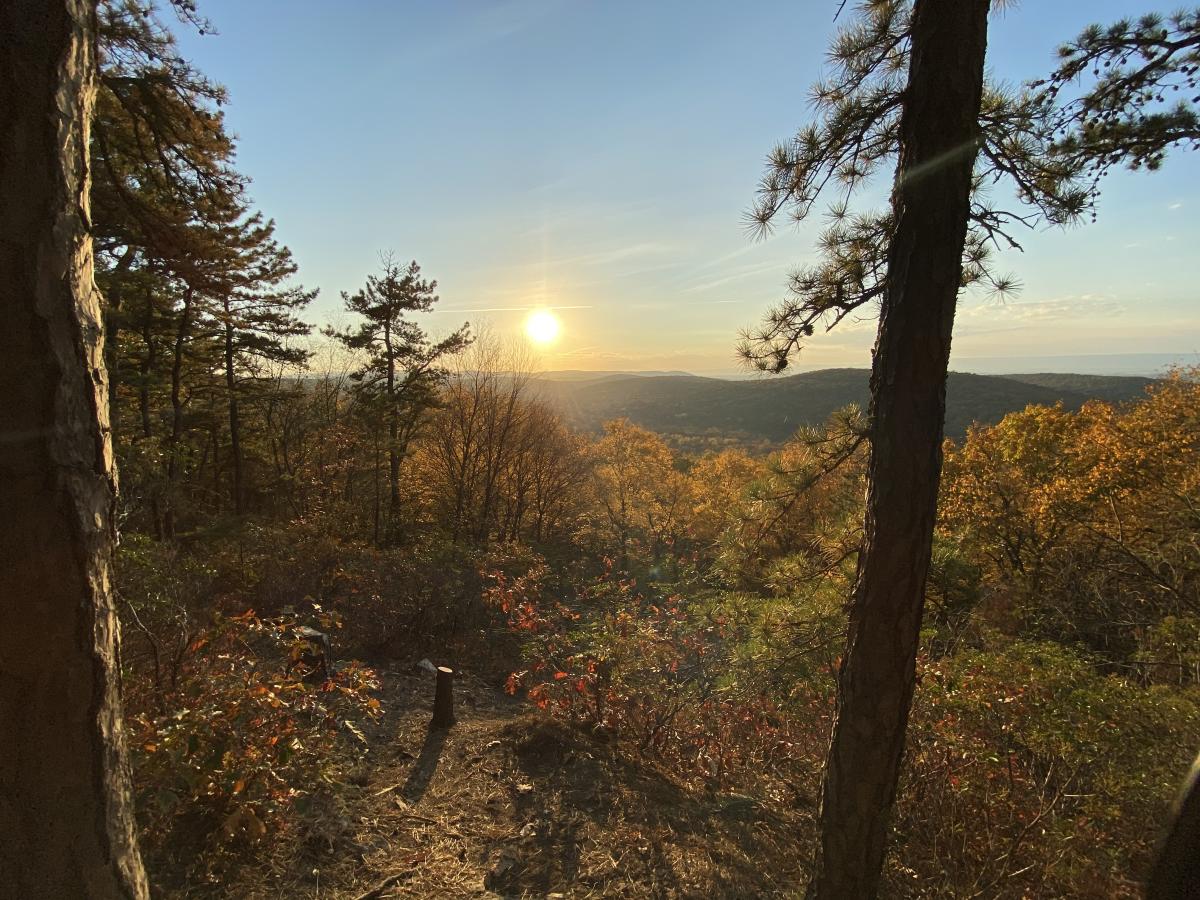 2. WAGGONER'S GAP HAWK WATCH
This 125-acre hawk watching rock outcrop is situated on the Kittatinny Ridge, also known as Blue Mountain. Waggoner's Gap has one of the largest concentrations of raptors in the U.S., with 15,000 to 20,000 raptors passing through every year. Hikers can enjoy two overlooks from this location, as well as educational signage along the trail. This hike is short and appropriate for both new hikers and families with older children.
Rock Outcropping
Follow the .25 mile trail from the parking lot and veer left at the split. You'll find tumbled boulders offering a 180-degree view of Cumberland and Perry Counties, as well as outstanding bird-watching opportunities. Older kids will love scrambling over the rocks.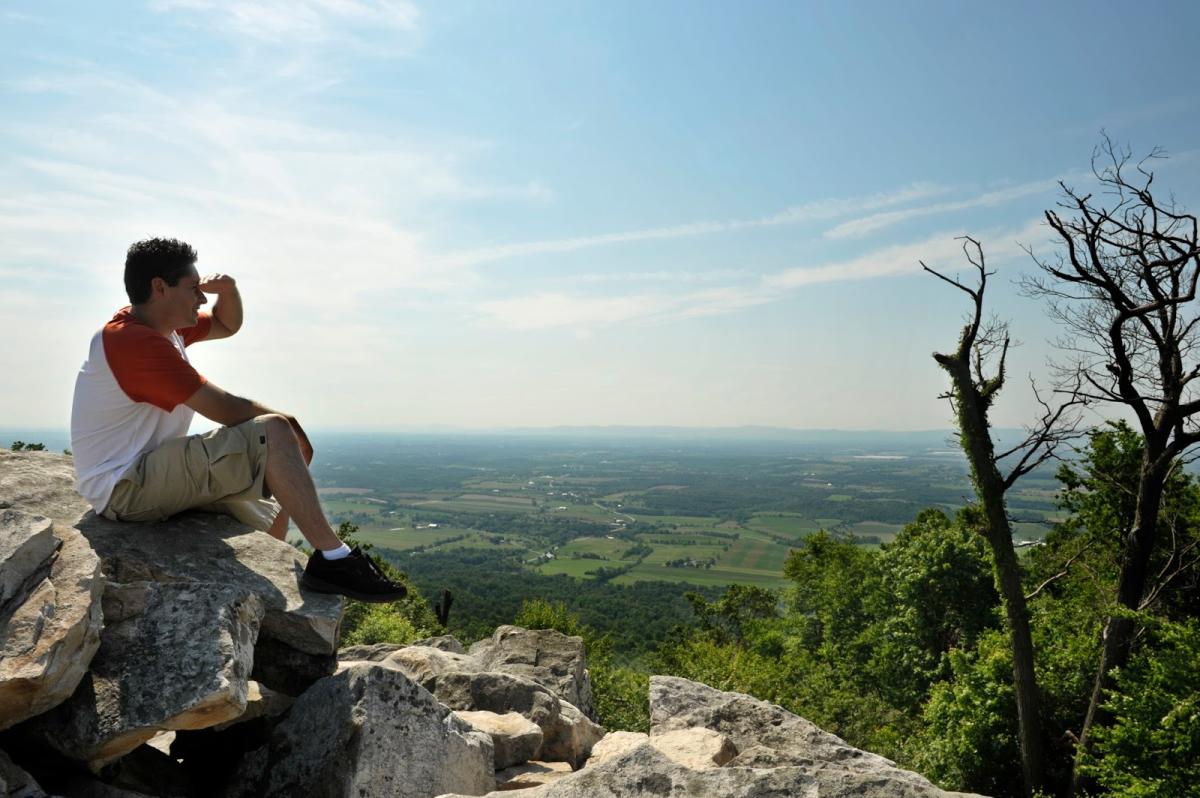 Picnic Area
Alternatively, veer right at the trail split and find a smaller overlook of Cumberland County, a rock amphitheater, and several picnic tables.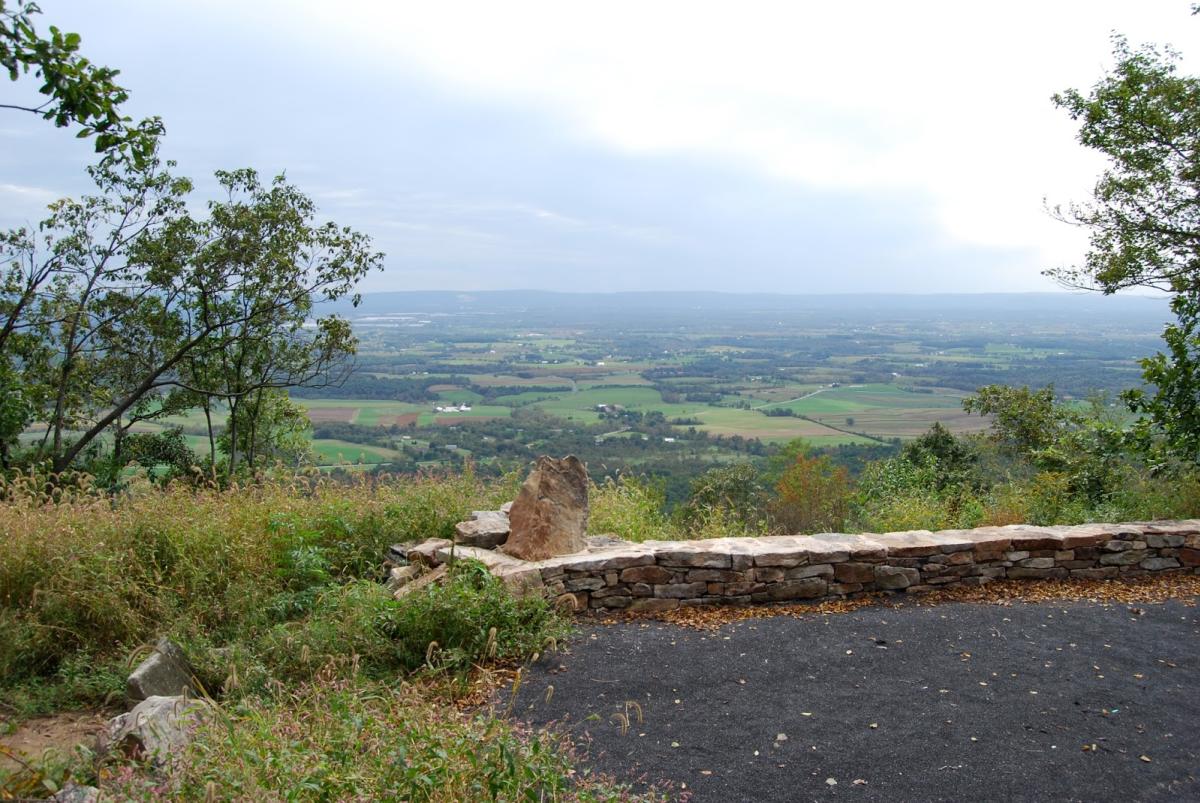 3. White Rocks Trail
Hikers will be rewarded with a sprawling view of the valley from the summit of White Rocks Trail. This 1.3-mile out-and-back trail features a short section of steep uphill hiking, plus rock scrambling across the top of the mountain. For the best view, hikers will need to climb a large rock and should be in generally good physical condition.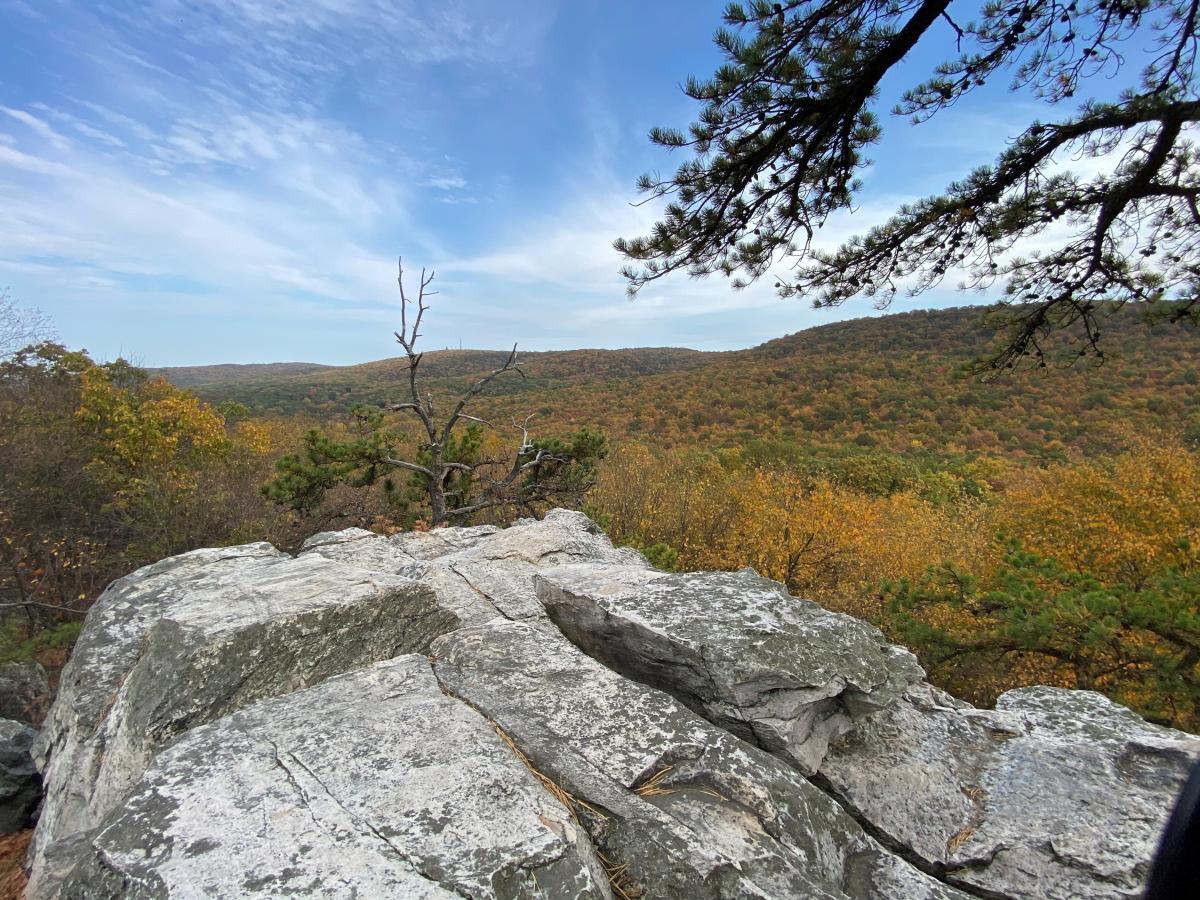 4. Pole Steeple Trail
Pole Steeple Trail starts in Pine Grove Furnace State Park and ends in Michaux State Forest. The steep, but rewarding .75 mile climb takes hikers to a rock outcropping with a view of the entire park. The trail splits into two paths, one steep and the other less strenuous, and is appropriate for families.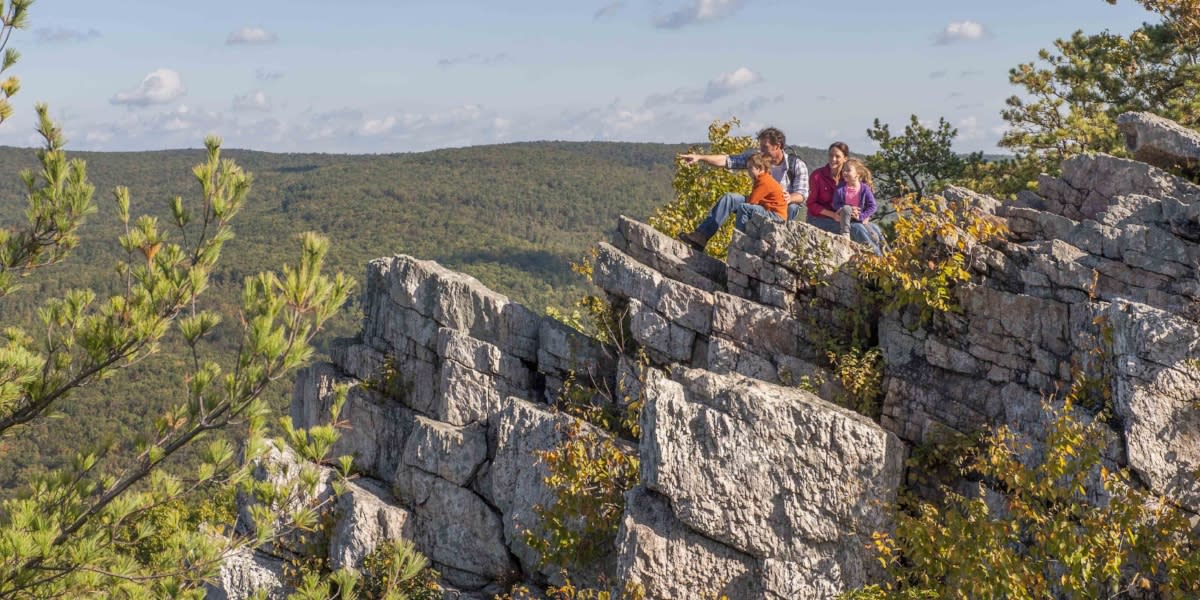 5. Flat Rock Trail
Located in Colonel Denning State Park, Flat Rock Trail is a strenuous 2.5-mile hike. Hikers who ascend the mountain will be rewarded with a spectacular 180-degree view of the Valley.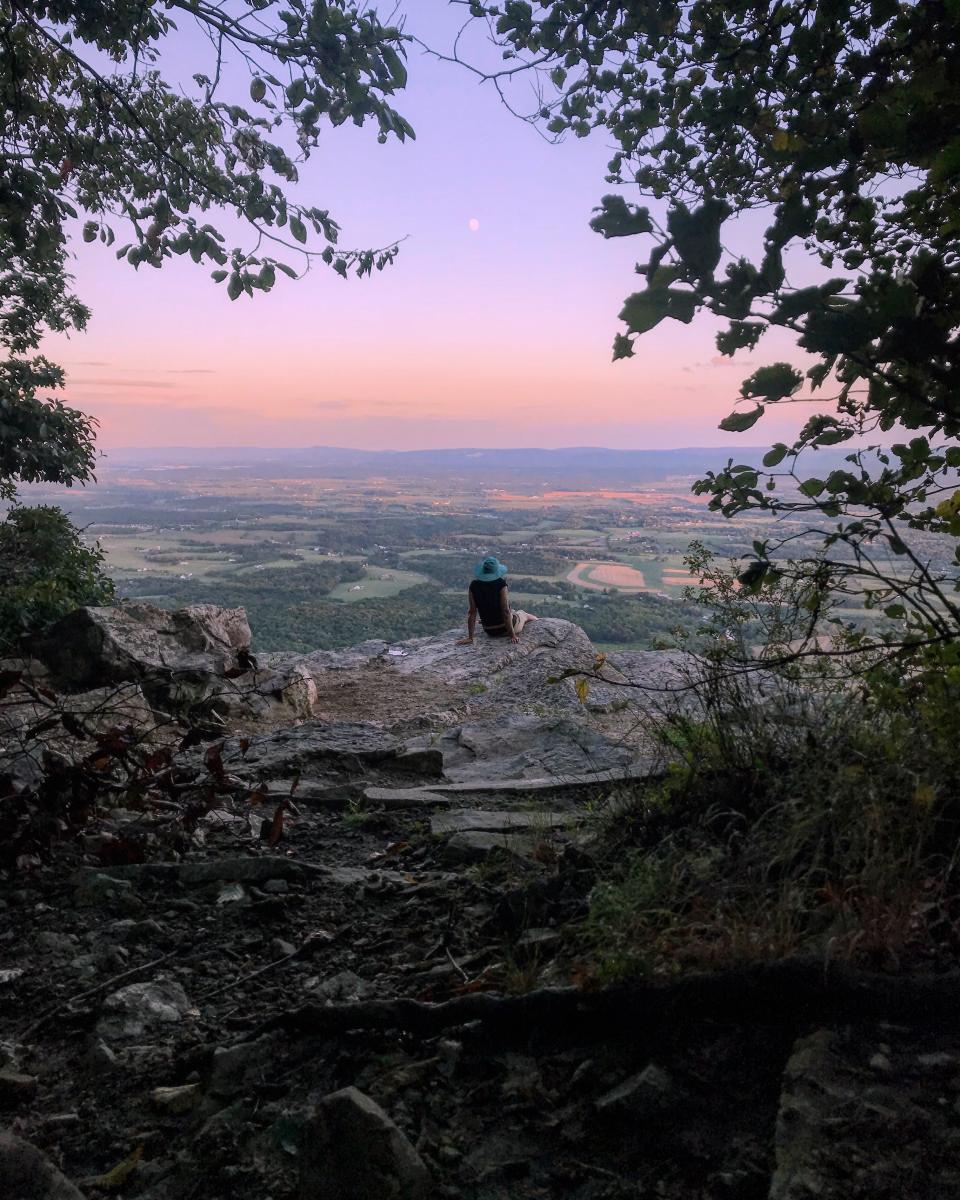 6. Cumberland Valley Overlook
For views of the Cumberland Valley from the Blue Mountain, hike the Appalachian Trail to the Cumberland Valley Overlook. On clear days, hikers have seen as far as Roundtop Mountain Resort, 17 miles away. This hike starts on a wide, mostly-even path with lush foliage. About 1.5-miles in, you will begin your ascent to the overlook with subtle-to-steep inclines via a series of switchbacks. A rock-bench is located at the overlook so you can relax and take in the view. An alternative parking location reduces the length to under 2 miles out-and-back.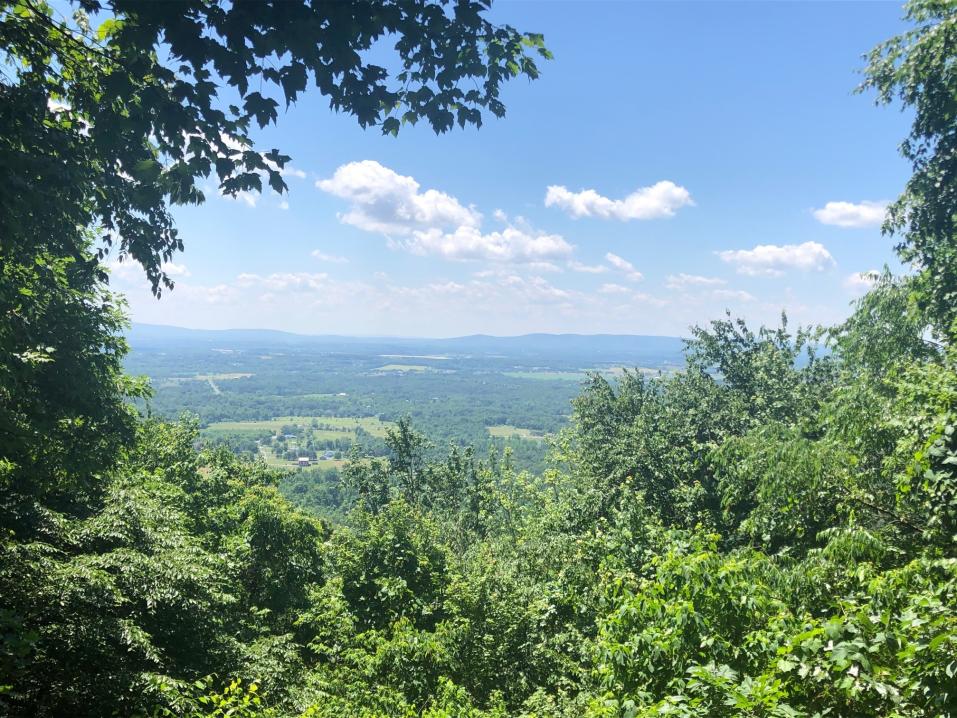 7. Sunset Rocks Trail
Sunset Rocks Trail is a one-mile, difficult, steep ascent to a rock outcropping. This hike can be lengthened to 8.3 miles to include parts of the Appalachian Trail, Camp Michaux (WWII POW Camp) and Pine Grove Furnace State Park.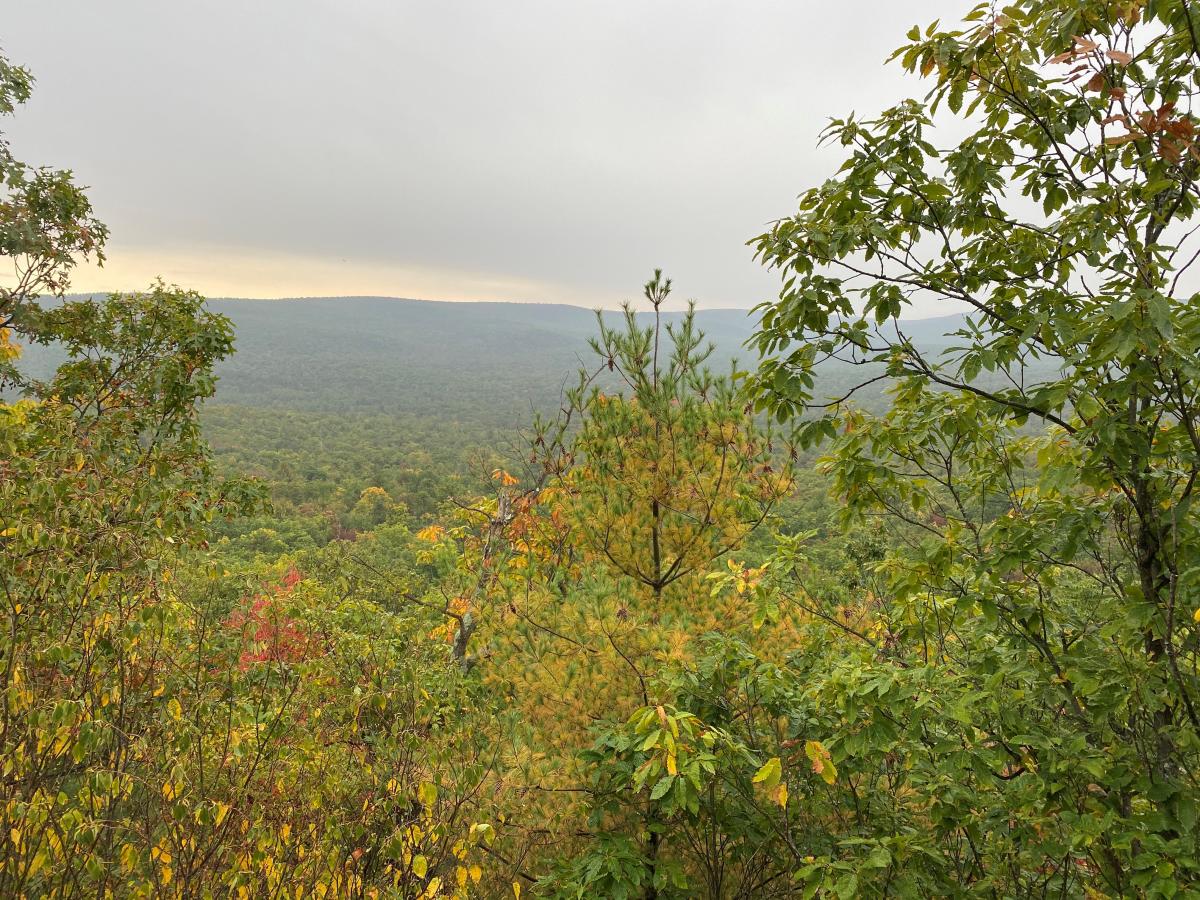 8. Hammonds Rocks
Located in Michaux State Forest, outside of Pine Grove Furnace State Park, is Hammonds Rocks. You can either walk or drive along the dirt road leading to the rocks atop South Mountain. The rocks are large, but scalable, making them perfect for bouldering. There is also a clearing to the right of the rocks that does not require any climbing to see the overlook.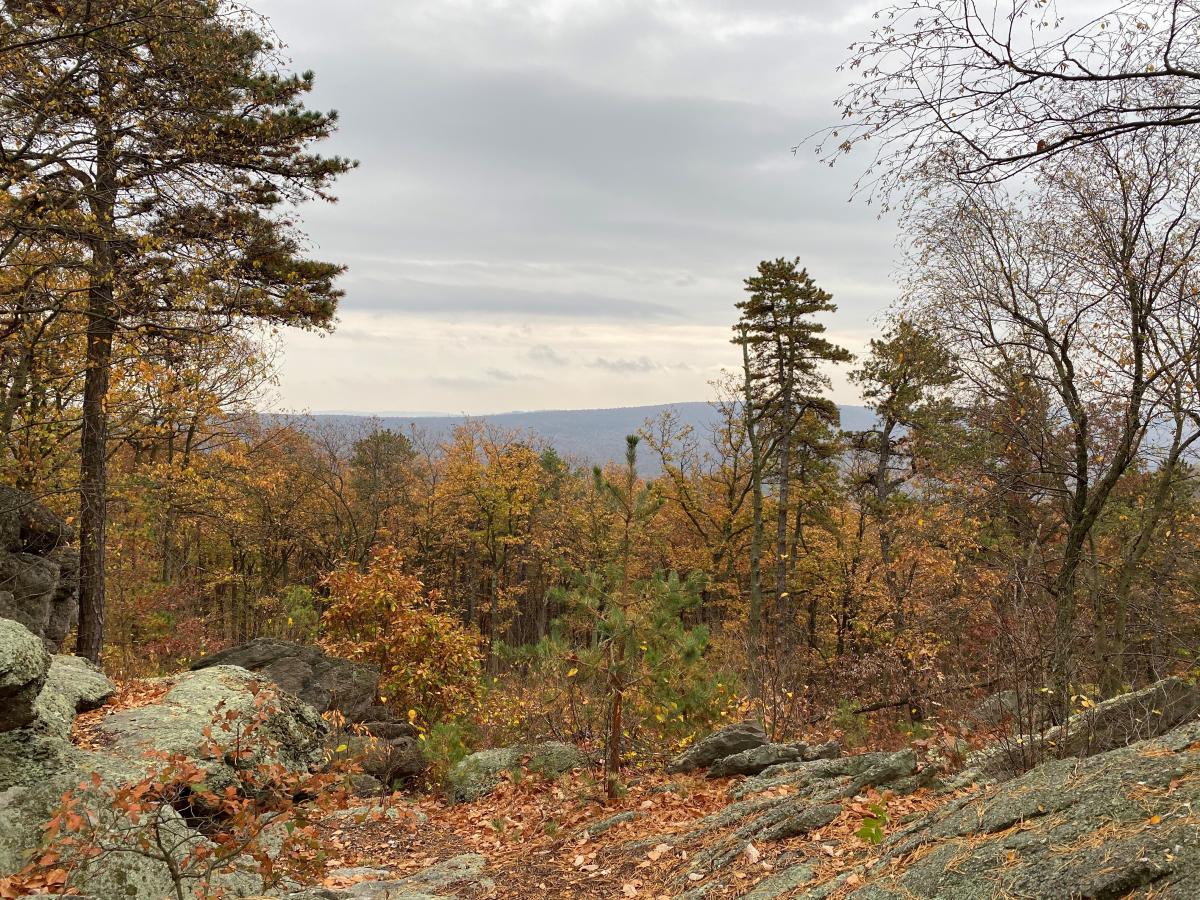 9. Three Square Hollow Overlook
Three Square Hollow Overlook is a great option if you'd prefer to take a scenic drive instead of a hike. Located on the outskirts of Newburg, a 2.5-mile dirt road winds to the top of the mountain for an outstanding view. There is a small parking lot and picnic table located at the overlook.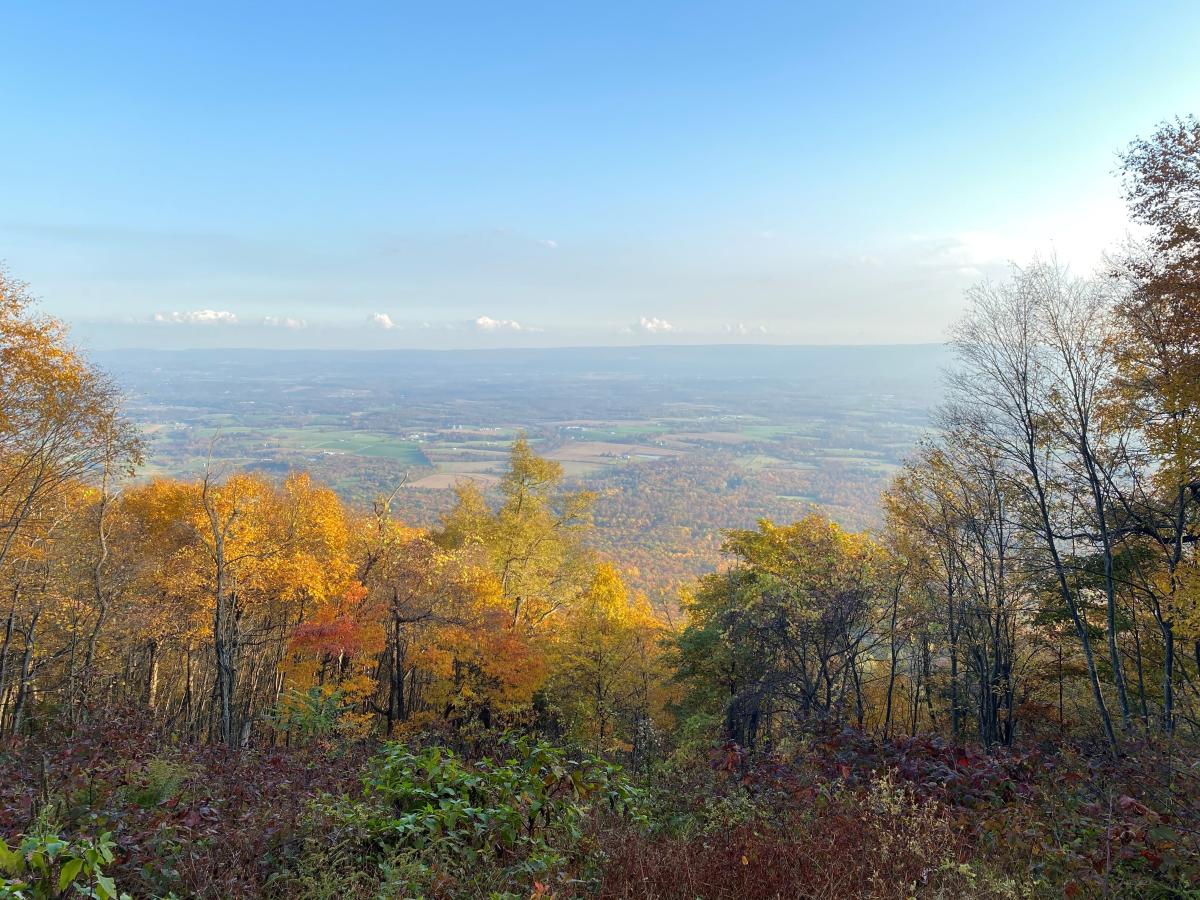 10. Negley Park
Negley Park is a little different than some of the other overlooks on this list, as it doesn't require any hiking, and it overlooks Pennsylvania's State Capital of Harrisburg. Perfect for picnics, this overlook also features views of the Susquehanna River.