Looking back, 2016 was a year of highly contested and passionate voting events. There was the Brexit vote. The 2016 U.S. Presidential election. And of course, the Best in the Valley vote, where visitors and locals voted for their favorite places to eat, shop, stay and explore in the Cumberland Valley. We're excited to announce the new Best in the Valley winners…
Best Attraction: U.S. Army Heritage & Education Center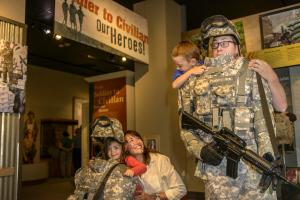 The U.S. Army Heritage and Education Center (USAHEC) is dedicated to "Telling the Army story...one Soldier at a time" and it does so through the Soldier Experience gallery, the Army Heritage Trail and their extensive research facilities. The Soldier Experience gallery is an interactive journey through the life of a soldier, where visitors can simulate actual battle skills. The Army Heritage Trail is a mile-long path with tanks, trenches, cabins, and a helicopter. USAHEC is definitely something to experience during your stay in the Cumberland Valley!

"Something for everyone.....history, learning experience, patriotism..." – Laura H., Mechanicsburg, PA
Best Shop: American Artisan Gallery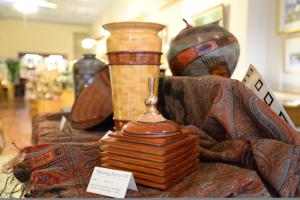 American Artisan Gallery in downtown Carlisle offers fine works by America's Guild Artists. Types of art includes ceramics, wood, glass, jewelry, paintings, and more.

"The beauty of the American handcrafted items in this store is almost overwhelming. And Pam is clearly passionate about the artisans she represents." - Linda S.
Best Restaurant: Boiling Springs Tavern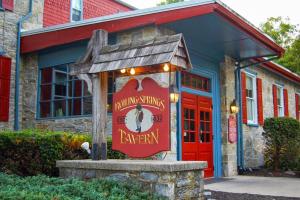 The Boiling Springs Tavern has been voted Best Restaurant for the 4th straight year, so they have to be doing something right. Known for their rustic charm and delicious meals, Boiling Springs Tavern is a treasure to residents and visitors alike.
"Always friendly and you can depend on the meal being superb. I have been calling Boiling Springs Tavern my favorite since soon after they opened." - Esther M.
Here are Three Reasons to Visit Boiling Springs Tavern
Best Lodging: Carlisle House B&B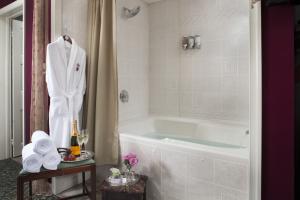 Very few bed and breakfasts can match the luxury and charm of the Carlisle House B&B in Carlisle. While their location is just steps away from quaint downtown shopping and dining, their guests can enjoy a lavish stay, made complete with a breakfast feast.
"My husband and I had the pleasure of staying at the Carlisle House in June 2016 and Tim and Carolyn were exceptionally welcoming and treated us like family. The rooms were beautifully decorated with antiques and each room has a story. Breakfast was cooked masterfully by Tim every morning. Tim and Carolyn would often join us during breakfast and tell us about the House and the area. Truly a wonderful experience and we are already planning on visiting again." – Elke C., Aberdeen Proving Ground, MD

Find an exclusive recipe from Carlisle House here.
Best Outdoor: Kings Gap Environmental Education Center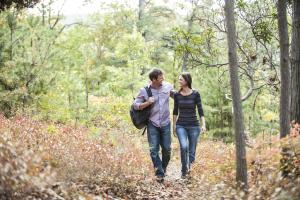 Kings Gap Environmental Center is well-known for the four-mile road that winds through its 2,531 acres to the historic stone mansion atop of South Mountain. Trails are great for hiking and biking, and the view is ideal for bird watching.
"It is a beautiful place to take a hike or walk and appreciate the beauty of nature that we have at our disposal. It is a very clean area and great for any kind of ambulatory exercise." – Kathy A., Carlisle, PA
Best Night Out: Alibis Eatery & Spirits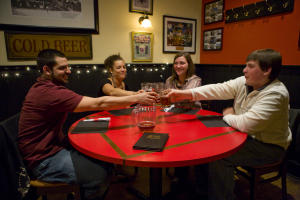 A night out in downtown Carlisle isn't complete without a stop at Alibis Eatery & Spirits! Whether it's happy hour with colleagues, trivia on Tuesdays or the selection of adult beverages, Alibis is a favorite in the Valley.
"The bartenders are wonderful!" - Tess B., Newville, PA
Best Event: Foundry Day Arts & Crafts Festival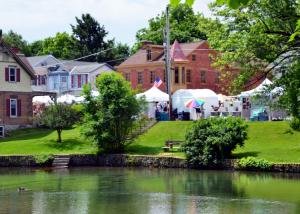 On the first Saturday in June, Boiling Springs hosts over 100 juried craftsmen and artists to display their works. Throughout the day, artisans demonstrate glass blowing, leatherwork, broom making and other crafts. In addition to a wide assortment of artisans, the event also offers food, entertainment and scenic views of Children's Lake.