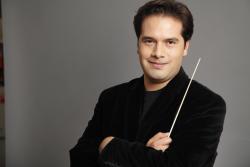 This July the sounds of the symphony come to Shippensburg for three concerts at the H. Ric Luhrs Performing Arts Center. All three concerts will feature the Shippensburg Festival Symphony with Robert Trevino conducting and special guest artists.
Concert I: Sunday, July 9th @ 3pm - Guest Artist Simone Lamsma, violinist
Concert II: Friday, July 14th @ 7pm - Guest Artist Jean-Yves Thibaudet, pianist
Concert III: Sunday, July 16th @ 3pm - Guest Artists The Towne Singers; Amanda Pabyan, soprano; Brian Kontes, bass
Enjoy a music-filled getaway with the Symphony Lovers Package:
A 2 shows/2 breakfasts/2 overnight stays package for two is offered and includes Concerts II & III of the Shippensburg Symphony Festival Series (Friday, July 14-Sunday, July 16). 
Begin your evening on Friday, July 14 with a VIP meet and greet with Series conductor, Maestro Robert Trevino, followed by Orchestra seating for two to Concert II (with the Festival Symphony & guest pianist, Jean-Yves Thibaudet). Then, enjoy your first night's stay at the contemporary Courtyard by Marriott Shippensburg, an easy 3 minute drive from the theatre. 
Start your Saturday with breakfast for two at The Bistro (inside the Courtyard) and then enjoy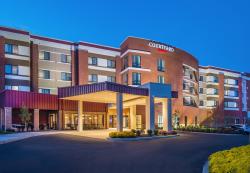 sightseeing within scenic Cumberland Valley, followed by a comfortable second night's stay at the Courtyard. Enjoy breakfast at the Marriott again on Sunday morning, followed by additional free time to visit the Fashion Archives & Museum of Shippensburg University (advance RSVP required, along with a $5 fee). Then you'll have two Orchestra tickets to see the Concert III matinee (with the Festival Symphony, Chorus, guest soloists & The Towne Singers).
The package is $370. Purchase at cyshippensburg.com and use promo code "NCL" or call the Courtyard Shippensburg at (717) 477-0680. Note, this package can also be added onto existing tickets - call the Courtyard for details. Deadline to order is 7/7/17.