The trees have colorful lights. Mariah Carey's "All I Want For Christmas Is You" is on repeat. The holiday shopping has begun. But what happens when you're not quite sure what to get for someone on your list? This is where our Cumberland Valley Holiday Gift Guide comes in handy!
This year, we're giving you 10 gifts to buy someone on your list from small businesses in the Cumberland Valley, and even better, we're giving them away! Check out our Facebook page every day from December 1st-December 10th beginning at noon for your chance to win that day's gift. All you have to do is tag someone you think might like it or tell us who would gift the item to. You can read the official rules below.
Sunday, December 1: Children's Bike from Cole's Bicycles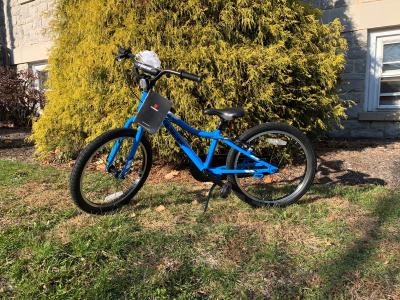 There's nothing better than a child waking up to find a new bike under the tree. This Trek bike comes from one of the industry leaders and will make a great gift surprise. The bike also comes with a 60-day maintenance check from Cole's Bicycles in downtown Carlisle which offers bikes, equipment, and accessories for cyclists of all ages.
Retail Price: $250.00
Monday, December 2: Penn State Autograph Street Sign from Bleacher Bums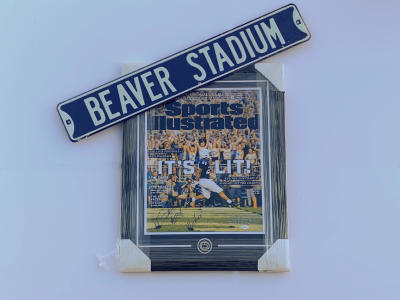 This gift is the perfect addition to a Penn State fan-cave. The 16x20 Miles Sanders autographed Sports Illustrated cover is an awesome gift to display for any PSU (and Eagles) fan. This prize also comes a Beaver Stadium street sign. You can find these items, plus fan apparel, memorabilia and more at Bleacher Bums in the Capital City Mall.
Retail Price: $130 for the autograph, $45 for the street sign.
Tuesday, December 3: Gourds from Meadowbrooke Gourds
Meet Kolden, the nature-colored snowman from Meadowbrooke Gourds. His snowflake cutout and hand-painted face combined with his felt hat and stripped scarf, make him an endearing winter decoration. Kolden is joined by his caramel-colored friend Lil' Flurry, a charming 4" ornament with a red nose and star cutouts. Meadowbrooke Gourds in Carlisle creates over 250 products, many of which are perfect for your holiday decor and gift giving. 
Retail Price: Kolden $24. Lil' Flurry $14
Wednesday, December 4: Puzzle and Cards from Whistlestop Bookshop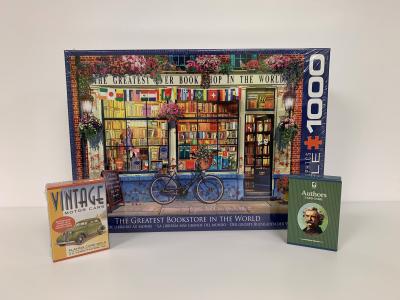 While Whistlestop Bookshop in downtown Carlisle may be known for their large selection of books, we found some great gifts to share with friends or even a date night. The 1,000 Piece Puzzle will likely keep guests busy for hours, along with two-sets of unique cards.
Retail Price: $17.99 for the Puzzles, $7 for deck of cards
Thursday, December 5: YETI Rambler and Patagonia Hat from TCO Outdoors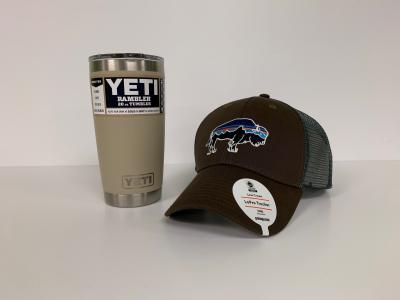 YETI and Patagonia are two of the most popular brands for outdoor equipment and apparel and makes a great pairing for an outside adventure. TCO Outdoors in Boiling Springs is a one-stop-shop for outdoor needs, specializing in fly-fishing gear. Find YETI, Patagonia, Orvis, Simms, and other gear for your outdoor experience at TCO Outdoors.
Retail Price: $35 for the Patagonia Hat, $30 for the YETI Rambler.
Friday, December 6: Dog Treats from Doggie Delights at the West Shore Farmers Market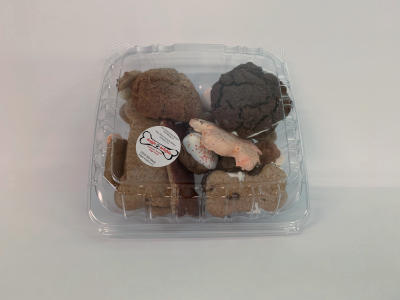 They may look good enough to put on the cookie tray, but these treats are for your favorite four-legged companion! Spoil your pooch with animal-friendly iced cookies, peanut butter bones and even mini pizza. Stop by Doggie Delights at the West Shore Farmer's Market to pick out your own tray of treats or pick up a pre-packaged bag – either way, tails will wag!
Retail Price: $18.34
Saturday, December 7: one good woman
Everyone will find something to love from One Good Woman in Camp Hill! Stay toasty with a tea time travel mug with built-in tea infuser and Tea Forte tea bags featuring flavors like Ginger Snap, Raspberry Ganache, Rum Raisin Biscotti and more. The kelvin.23 Urban Super-Tool will become a new go-to favorite and features built-in gadgets like a hammer, measuring tape, level, LED light and more. Little ones will love sipping on Cookies & Cream Cocoa while they enjoy a visit from the Tickle Monster (includes a book and tickle gloves) !
Retail Price: $18.50 for the tea infuser, $22.50 for the warming tea box, $6 for hot chocolate, $40 for the Multi-tool, and $34.95 for the Tickle Monster Book
Sunday, December 8: Growler and Gift Card from Ever Grain Brewing Co.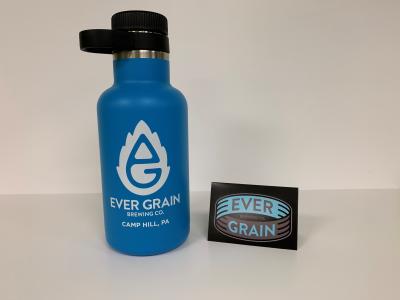 Give the gift of craft beer this holiday season, like a Hydro Flask Growler from Ever Grain Brewing Co., along with a gift card to have it filled. This gift comes with a Growler and a $30 Ever Grain Gift Card.
Retail Price: $58 for the Growler
Monday, December 9: One Night Stay at Allenberry Resort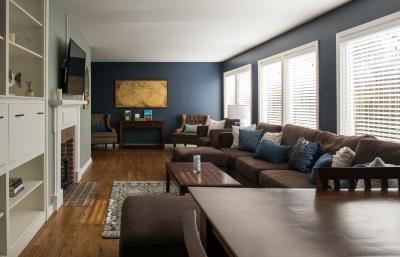 Surprise your partner with a romantic escape to Allenberry Resort in Boiling Springs, where you can enjoy a spa, take a hike, rock climb and so much more. 
Retail Price: Room rates change depending upon the season and room.
Tuesday, December 10: Jewelry from K Novinger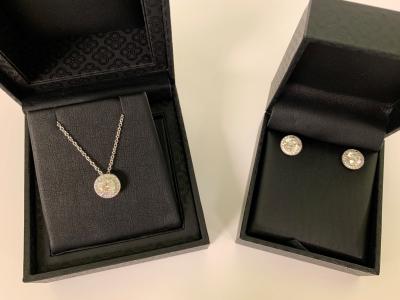 Light up her face with a beautiful, sparkling necklace and earring set. This timeless set is handmade and features the world's finest simulated diamonds set in Sterling Silver. K Novinger also features a variety of gemstone and diamond options, as well as custom design services.
Retail Price: $275.00
Check back every day to see the next gift giveaway!
Official Rules
Every day from Sunday, December 1, 2019 through Tuesday, December 10, 2019, the Cumberland Area Economic Development Corporation (CAEDC) will be giving away one prize per day on the Cumberland Valley PA Facebook page. Each prize will be a showcased gift that visitors can purchase at locations in the Cumberland Valley. 
Entries:
1. ENTRY:  No purchase necessary to enter or win. To enter on Facebook a contestant should leave a comment on the prize post (posted at 8:00 pm daily) about why they like the item, who they might give the item to, or by tagging someone who might like the item.
2. ELIGIBILITY: This contest is open only to legal U.S. residents, over the age of 18. Employees of Cumberland Area Economic Development Corporation (along with its volunteers and Board members) and their families are not eligible. Void where prohibited by law. Contestants residing in those areas where the contest is void may participate in the contest but may not win any prizes. Only one entry per social media account is eligible per day. 
3. WINNER SELECTION:  Winners will be selected for each post within two business days of the entry. Winners will be randomly selected from a list of followers who commented on the post. 
4. PRIZES: There will be one prize and one winner per day. The prizes may range in value from $1 - $300.
5. WINNER NOTIFICATION: Employees of the Cumberland Area Economic Development Corporation will attempt to contact the winner of the daily prize within three business days of the winning day. If there is no response within 48 hours of the initial contact, the prize will be forfeited and an alternate winner will be selected.
6. GENERAL CONDITIONS:
a. Participants hereby grant the Cumberland Area Economic Development Corporation a non-exclusive, perpetual, worldwide license to broadcast, publish, store, reproduce, distribute, syndicate, and otherwise use and exhibit their names in all media now known and later come into being for purposes of trade or advertising without further compensation. 
b. Any income tax liability is the sole responsibility of the winner.
7. ACCEPTING THE PRIZE: Once winners are selected, there are two ways to receive their prize.
a. If the winner lives within 40 miles of the CAEDC office, it will be the responsibility of the individual to pick-up the item at the CAEDC office at 53 W. South St., Carlisle, Pennsylvania 17013. Prizes can be collected Monday – Friday from 8am-4:30 pm. There will be select days where award winners can pick-up their prizes at evening times. Each winner will need to coordinate a time with Aaron Jumper (aaron@visitcumberlandvalley.com or 717-240-7185) to pick-up their prize. All prizes must be picked-up by noon on December 19, 2019.
b. If the winner lives beyond 40 miles away, CAEDC will ship the prize to the winner's home or location of their choosing. Winners from beyond 40 miles may also choose to pick-up their prize at the CAEDC office.
8. USE OF CONTEST INFORMATION: All entries become the property of Cumberland Area Economic Development Corporation and reserves the right to use any and all information related to the contest for editorial, marketing and any other purpose, unless prohibited by law.  
9. NOT ENDORSED BY FACEBOOK: By participating in this contest, you acknowledge that this contest is in no way sponsored, endorsed or administered by, or associated with, Facebook and release them from any and all liability arising from or related to this contest. The information you are providing for this contest is being provided to the Cumberland Area Economic Development Corporation and not to Facebook, and will be used to notify you if you have won.
10. CONDUCT: All contest participants agree to be bound by these Official Rules. The Cumberland Area Economic Development Corporation in its sole discretion, reserves the right to disqualify any person it finds to be tampering with the entry process, the operation of its web site or is otherwise in violation of these rules.
11. LIMITATIONS OF LIABILITY: The Cumberland Area Economic Development Corporation is not responsible for any technical malfunctions that may occur.  If for any reason, the contest is not capable of running as planned, including infection by computer virus, bugs, tampering, unauthorized intervention, or technical failures of any sort, the Cumberland Area Economic Development Corporation may cancel, terminate, modify or suspend the contest.  
12. WINNERS LIST: The names of the winner may be obtained by sending a self-addressed stamped envelope to: Gift Guide, Cumberland Area Economic Development Corporation, 53 W. South St., Carlisle, PA 17013. A full list will be available on January 6, 2020.