Raise a pint, the 2022 Cumberland Valley Beer Trail launches April 26, 2022!
Since 2017, the Beer Trail has been promoting craft breweries, cideries, distilleries, and wineries in Cumberland Valley. The free digital passport allows users to collect check-ins from participating locations to earn prizes. Find out all the details about the new passport below.
Sign up for the free digital passport. Once you sign up, you'll receive an email link to your passport. It's not an app. Please be sure to save the page to your home screen so you can access it again! If you forget to do this, contact our passport partner Bandwango by email (support@bandwango.com), phone (888-921-5333), or text (888-921-5333).
If you signed up for the 2021 digital passport, you will need to sign up for the 2022 version too.
Once you have signed up for the passport, you check in by visiting each location. There is a four-digit code for each location that will either be posted, or you can ask the location's staff for it. Type in the code, and you're checked in!
The 2022 passport will run from April 26, 2022 through April 2023.
Prizes are earned at 5 and 15 check-ins.
Five check-ins earns you a 2022 Beer Trail travel ring for your travel keychain.

What is the travel keychain? Starting in 2022, five check-ins on any single Cumberland Valley digital passport will earn you a keychain to display the travel rings you've collected. You may only earn the keychain once, regardless of the number of trails you participate in. The Cumberland Valley Beer Trail ring is the first one available that can be added to your keychain, but more are coming in 2022!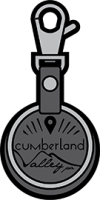 Fifteen check-ins earns you a 2022 Beer Trail baseball tee. These tees are soft and run about a half size large. Available in sizes S-2XL, while supplies last.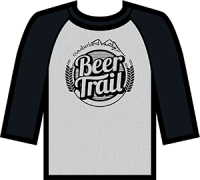 Beverage of the Month Promo
New for 2022 is the Beverage of the Month promo! Get rewarded for trying specific beverages at participating locations. Find more info and learn about the upcoming promos here.
Learn More