When you stay at the
Carlisle House
, a
Select Registry Inn
, you learn the true meaning of hospitality and quality service. From the moment you enter the charming 1826 building, located in historic downtown Carlisle, you will be welcomed with warmth and friendliness. For nearly 11 years, Alan and Mary have built their business around providing the very best concierge service,
luxurious accommodations
and unforgettable experiences.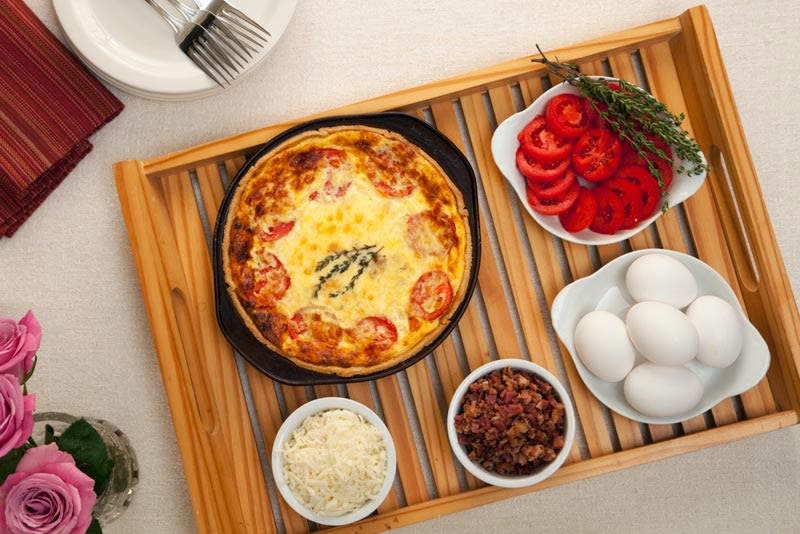 Let's begin with the way you start your day, with breakfast. Alan and Mary wanted to find a way to make a breakfast that would allow them time to interact with their guests…and they did. Quiche. Baked fresh every morning – the aromas will pull you out of bed. Smoked ham, crimini mushrooms, sage, sun-dried tomato, gouda, manchego, Guinness corned beef, feta, rosemary – are just a sample of the delicious ingredients you'll find in their famous quiche.  It is sure to be the best quiche you'll ever have. They've even been so kind to share their
recipes
with the rest of the world. Although a quiche made by the Duxbury's is something special and a necessary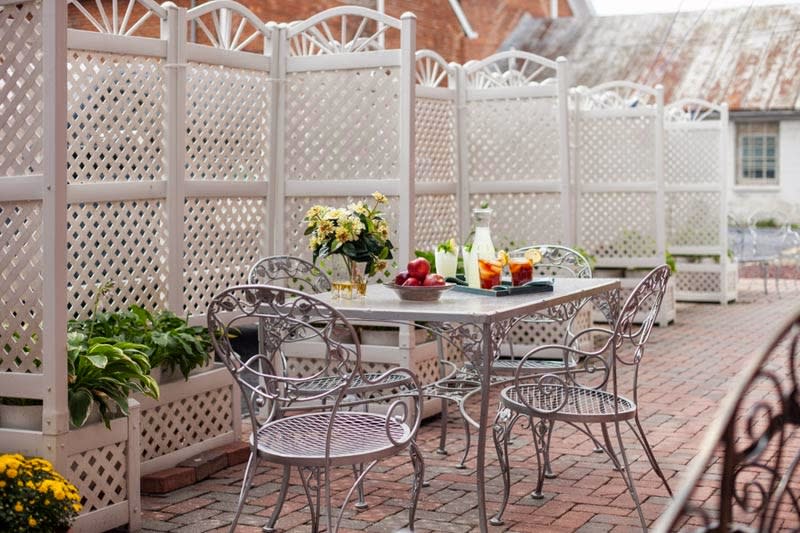 experience to add to your bucket list. They also have an assortment of other items, such as fresh fruit, crunchy granolas, and freshly baked muffins, sweet bread or coffee cake. You can enjoy breakfast in their dining room or on their lovely patio, which will make you feel like you are at a European cafe.  
At the Carlisle House your preferences are remembered upon your next visit. For instance, they have quite a few guests that prefer tea to coffee, and to improve their experience they like to be able to offer them their particular favorite, say Earl Grey. If you have any special dietary requirements, such as lactose intolerance, gluten intolerance and sensitivity, they will make every effort to meet your needs.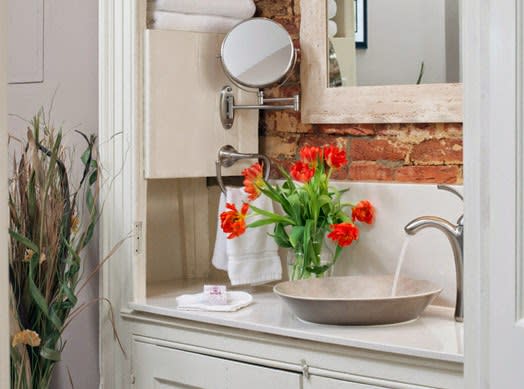 The Duxbury's have a deep interest in the history of
Carlisle and Cumberland Valley
and are very knowledgeable about the area, which is loaded with history, culture, outdoor recreation, shopping, and top-notch restaurants. As guests of the Carlisle House you will never wonder what to do next, unless of course you didn't ask Mary or Alan for their suggestions, of which they have many.  
Alan and Mary have a passion for entertaining and cooking and as their guest you get the benefits of both. They look forward to meeting and serving you and making you feel right at home.
Special Promotion for the months of February and March – the Carlisle House is giving 10% off to any guest who mentions this article.