If you've got a sweet tooth, there are no shortage of places to get your fix in the Cumberland Valley. Whether it's delicious locally-made bark, scrumptious chocolate, or retro candy treats, you'll find something to satisfy your cravings. With all of the options in the Valley, we set out to find your favorite. And the winner is...Georgie Lou's Retro Candy in Carlisle.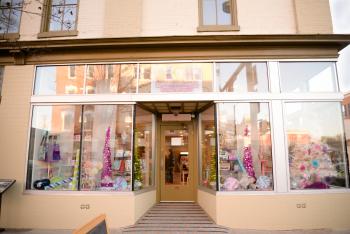 Georgie Lou's offers hundreds of candy treats, including nostalgic sweets and current-day favorites. They also make their own fudge in their High Street location. Beyond the selection of flavors, Georgie Lou's hosts or participates in several downtown Carlisle events, including the Annual Downtown Bunny Hop. 
Congrats to Georgie Lou's Retro Candy!