Being a volunteer at the
Cumberland Valley Visitors Center
at History on High in downtown Carlisle provides a wonderful opportunity to meet visitors from all corners of the nation (The one coming from the longest distance called Oregon "home").  The conversations are often informative and entertaining.
One couple recalled traveling on Interstate 81 north toward their home in upstate New York.  It was snowing.  Visibility was poor.  Travel conditions were rapidly deteriorating.  They wanted to stop somewhere…anywhere…to get out of the storm and spend the night.
As they approached Carlisle, they exited the interstate onto South Hanover Street, turned left and headed toward downtown.  Less than a mile later, they found what they were looking for: 
The Comfort Suites
at 10 S. Hanover Street.
They weren't too picky with the storm bearing down.  The couple registered for the night.  They were pleasantly surprised with the room accommodations. 
They returned to the lobby, had dinner and a few drinks.  Soon they were relaxed.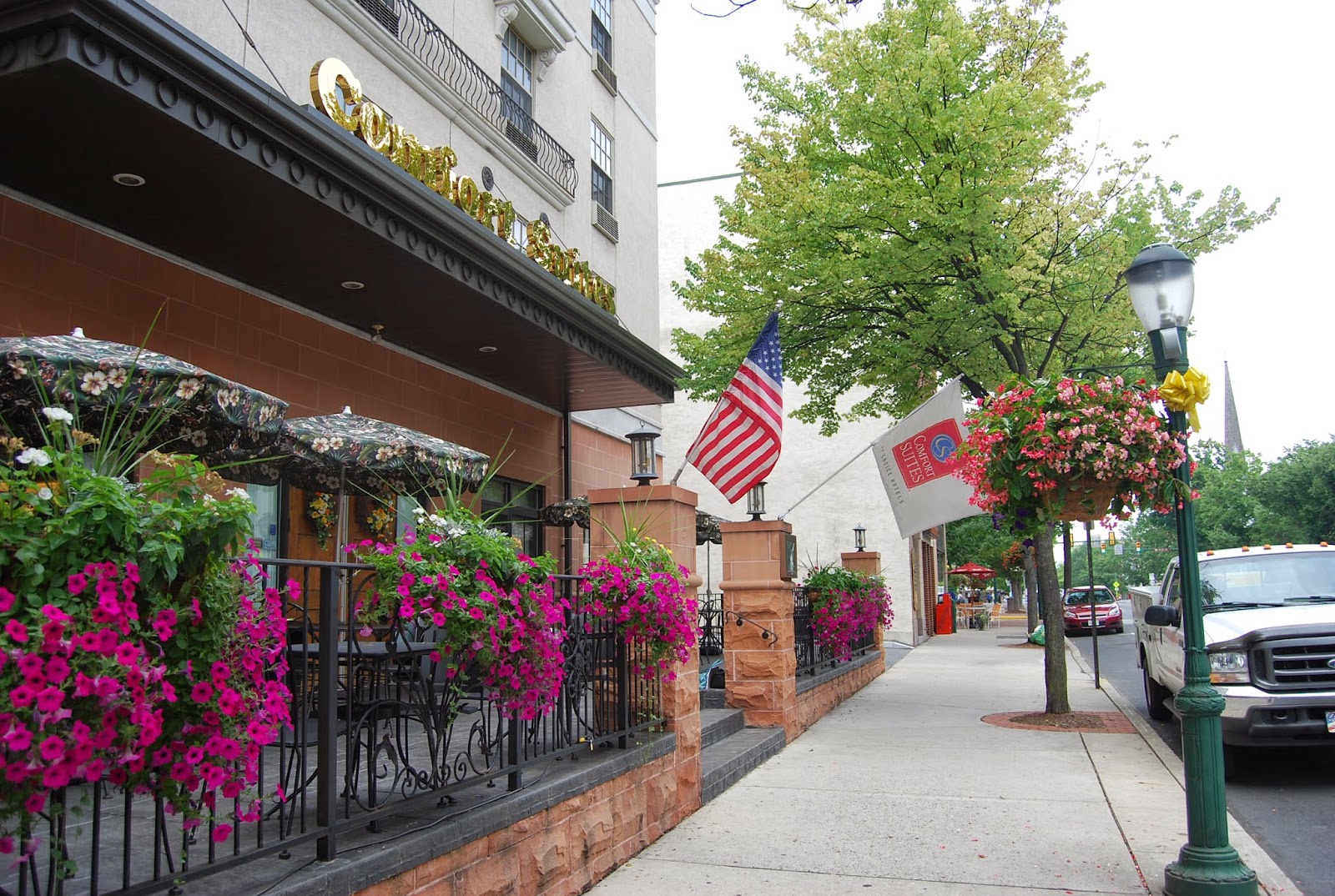 They enjoyed the relative calm and the beauty of the blowing, falling snow now that they were out of the winter storm.  The couple decided then they were going to return to
Carlisle
and the
Comfort Suites
.
And they did this spring.  This trip they spent three days and two nights.  They stopped in to the visitors center and got information on
Boiling Springs
and the
Appalachian Trail
.  And, if I was a betting man, I'd wager they'll be back again.
-Kirk Wilson