Limestone spring waters and wily trout combine to create an angler's dream right in the Cumberland Valley.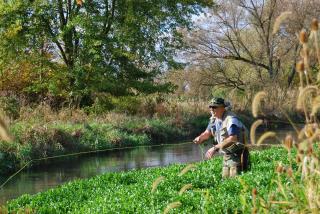 The LeTort Spring Run in Carlisle is home to some of the finest freshwater fly-fishing in the country. Here, slow, glasslike water and wild brown trout beneath the surface frustrate and entice even the most sophisticated anglers.
Luring rising brown trout with a dry fly on the LeTort is a challenge no fly fisherman should pass up. Aided by long leaders and light tippet, anglers have a chance to catch—and release—a trophy brown. So renowned is the stream that author Chris Santella included the LeTort in his book: Fifty Places to Fly Fish Before You Die. The book was subsequently turned into a television program with the LeTort featured on the first episode, which you can watch here!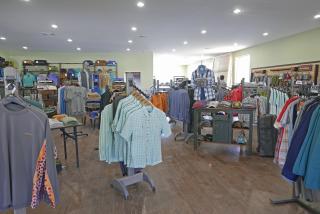 For newer anglers, or for a more accessible experience, try casting a line at Yellow Breeches Creek in Boiling Springs, Cumberland Valley's most famous limestone stream. The most popular section of this 49-mile long stream is a mile-long stretch running through Allenberry. There, fly fisherman can target a mix of stocked and wild trout on a catch-and-release basis.
If you need to pick up some last-minute equipment, want to pick up an area-specific fly, or want to hire a guide, stop by TCO Outdoors in Boiling Springs. This gear and fly shop is sure to meet all your angling needs.
Find where to get your fishing license and cast a line in the Cumberland Valley.  The PFBC will operate under a consolidated statewide schedule for Opening Day for all counties during the 2020 trout season. Under this revised plan, a single Statewide Opening Day of trout season will take place on April 18. It's time to check off part of your fly-fishing bucket list!