Earlier this week I shared my Meadowbrooke Gourds tour experience, where I learned how this unique company grows and crafts gourds into fun, seasonal home decor items.  

What I didn't share, was that I also had the opportunity to take one of their gourd crafting classes to make my own Jack O' Lantern!

There is a variety of crafting classes at Meadowbrooke for all levels of skill  - ranging from children to adult.  Under the expert advice of one of their staff, you will be coached on how to paint, carve or design your own Jack O' Lantern, bowl, scarecrows and more.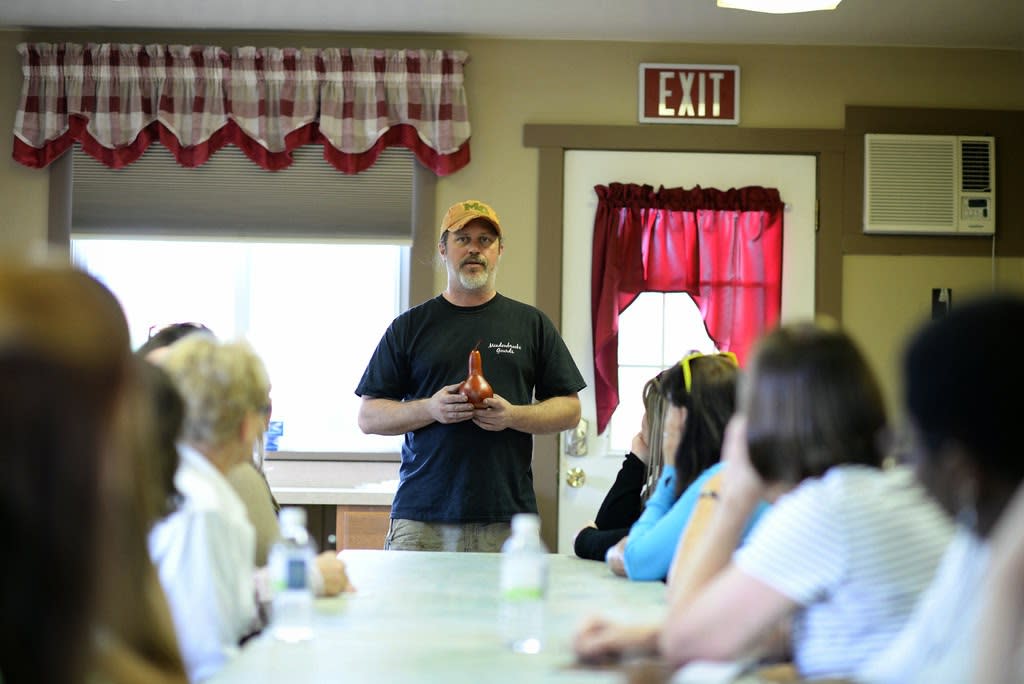 I took the Jack O' Lantern class.  It started with a brief explanation of what we needed to do, and then we were invited to pick our gourds.  They had already been dried, washed and stained, and were ready for our designs.  Using white pencils, each participant outlined the design we wanted on our gourd.  Many drew standard Jack O' Lantern faces, but some took a more creative route and added hearts, stars, bats and even a Baltimore Orioles symbol.  There were stencils available for anyone that was having trouble deciding what they wanted to draw.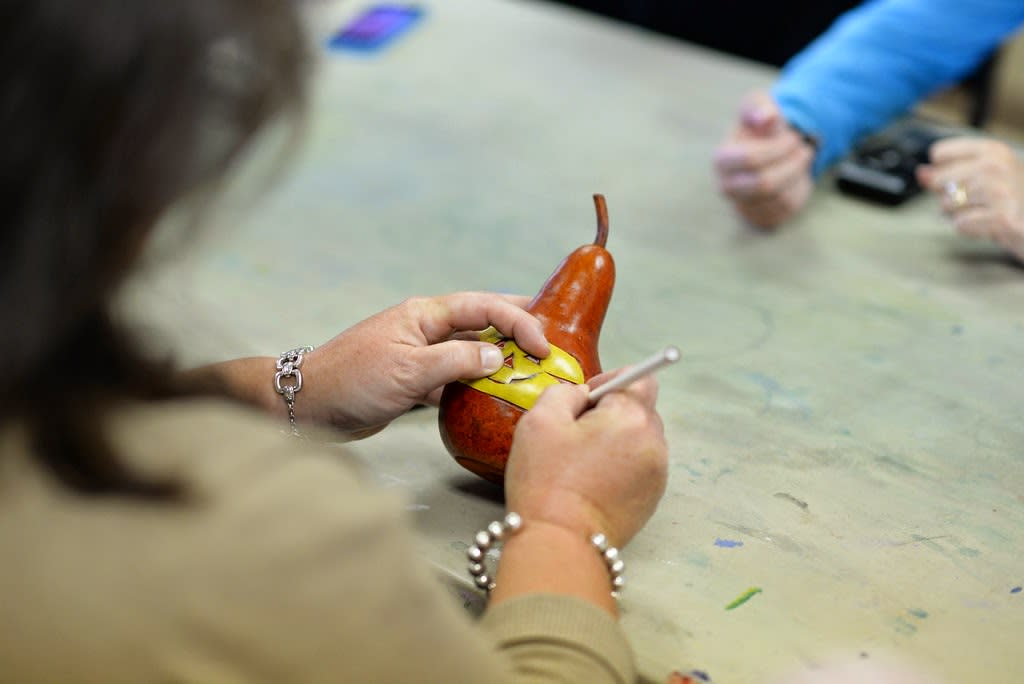 The next step was to share our creation with the staff member who confirmed that the design was doable.  We had to watch out for small, intricate designs or fragile cuts.


After receiving the final approval, we walked our gourds over to the crafting room where Meadowbrooke Gourd staff skillfully brought our designs to life.  We watched as they used their specialized tools to cut along jagged and winding lines.  They handed back our gourds so we could empty out the seeds and other dried portions of the inside of the gourds.

The final part of the experience was shopping in the store.  Here, we could see more intricate gourd designs and pick some up to take home.  The staff wrapped our new gourds in tissue and packed them in bags so they could be safely carried home.  There were also Make Your Own Gourd kits in the store that could be taken home or given as gifts.

Making my own gourd was definitely a memorable experience.  With the wide variety of classes offered, I'm sure I'll be back!