I decided to take a different approach to grocery shopping this week and skip the grocery store (mostly, anyhow) and buy as many local products as I could.  My adventures led me to the little town of Lemoyne, where I was able to sample and purchase a great variety of culinary delights.

I started the day at the West Shore Farmer's Market.  Open Friday and Saturday mornings, this market is bustling with activity and full of fresh fruits, veggies, meat, and prepared items including pretzels, pizzas, tacos, and even dog biscuits. 

Next on my list was Macris Chocolates.  Although it's not a traditional grocery item, it was a sweet treat that you don't want to miss!  The shop has a delicious aroma of chocolate, which can only be trumped by the actual candies themselves.
If you're a tea or coffee drinker, Kauffman's is a hidden gem that should not be ignored.  The shop has been in business for over 40 years, and teas, coffees, spices, and even hot chocolate are measured out on an antique scale.  The old cash register can only total up to $6.00 in sales, so most orders are hand-written.  Stay and sample a cup of fresh brewed tea or coffee made in a french press, but leave your phone in your pocket, as there is no WiFi here!

Next door is Fraulie's German Deli.  This small space is packed with traditional German canned goods, bread, crackers, and deli items.  Warm and welcoming, this shop is also adorned with German decorations.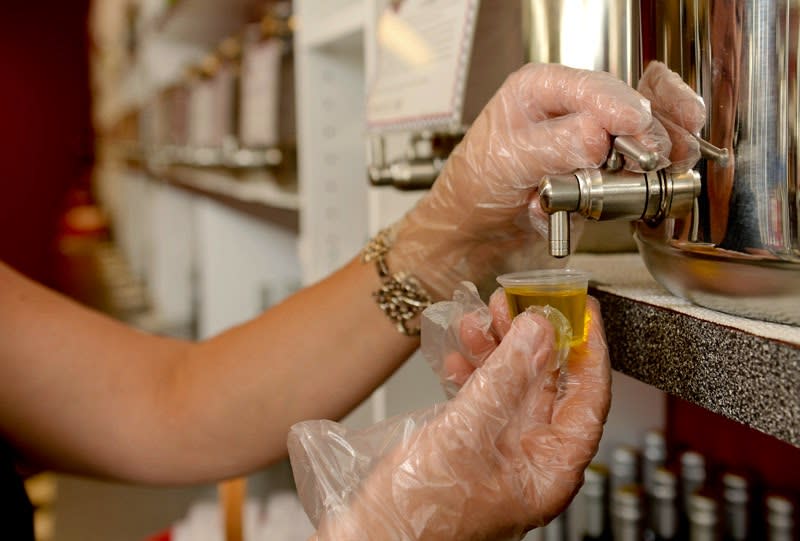 Tastealotta
Tastealotta has a huge variety of gourmet oils and vinegar to top off your next recipe. Sample and compare flavors and pick out some seasonings.

It may not have a Lemoyne zip code, but One Good Woman is less than a mile's drive and features fine teas, coffees, kitchen accessories, and gadgets plus a great selection of gift items. My favorite purchase of the day was Wine-Oh! tea, which is rumored to reflect the tastes of Merlot.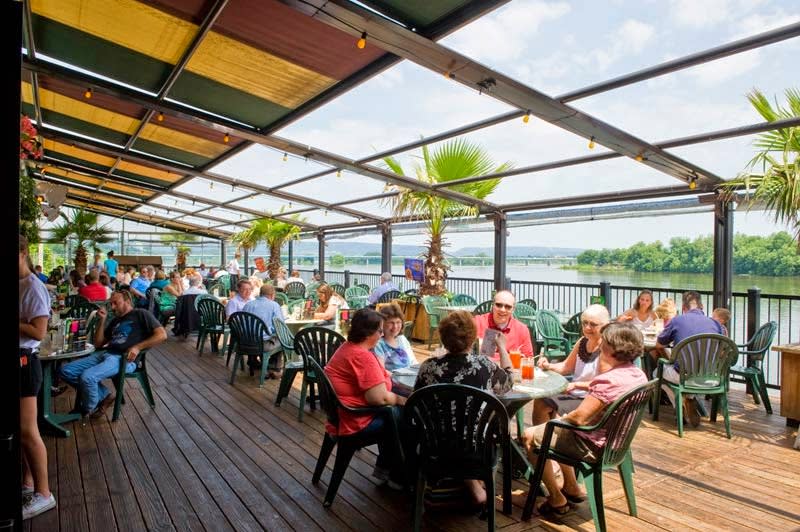 Duke's
I was able to visit all of these shops in about a three-hour time span, which meant it was time for lunch!  If you picked up ready-to-eat goodies from the farmer's market, nearby Negley Park offers great views of the Susquehanna River and Harrisburg skyline, perfect for a picnic.  If you prefer a nearby restaurant, The Pizza Grille, Dockside Willies, or Duke's offer great menus.