Valentine's Day -- a time of Conversation Hearts, greeting cards and all things chocolate. With a theme like that, why wouldn't your kids want to get involved in all things lovey-dovey this February 14th!
The Cumberland Valley area can be an excellent place to explore with your family this Valentine's Day. We offer a multitude of things that can get your family bonding on February 14th or any other day this winter!
The Carlisle Sports Emporium, located at 29 South Middlesex Road in Carlisle, PA, has some fantastic indoor opportunities for your family. Plan a special "date day" and let them enjoy the Skate Zone Roller Skating Rink, hi-tech arcade with an indoor rock climbing wall, the 6,800 ft. two-tier Lasertron Laser Tag arena, or the indoor go-karts. To make the trip more affordable, the Cumberland Valley Visitor's Bureau website has an online coupon that will entitle you to
purchase a Fantastic Play Pack and receive a $10 reloadable Play Card upgrade for FREE! In addition, Groupon has been offering a $30 gift card to The Carlisle Sports Emporium for just $18 for several weeks now. Both would be great options to stretch your budget.
Valentine's Day is traditionally associated with many confectionery delights and the Cumberland Valley area offers many great ways to satisfy your sweet tooth. One of my sons' favorite destinations for candy is Smith's Candies inside the West Shore Farmer's Market in Lemoyne, PA. I've been going to that stand for well over a decade as I appreciate their customer service, affordable pricing, and nearly everything is sold by weight so we can try several different things, without having spent too much. For a family on a budget, this can be a great thing to do! As Valentine's Day is on a Saturday this year, the West Shore Farmer's Market will be open it's normal weekend hours, which are from 8 am to 2 pm. While there you can experience the 60,000 square foot market downstairs as well as their upscale boutiques upstairs. With 50 vendors in the market, you will surely be able to find something delicious to eat on the premises at one of their many seating areas or you can take something home to enjoy for a delicious home-cooked meal.
Color Me Mine in the Capital City Mall is another great suggestion for Valentine's weekend. The studio, a paint-at-your-leisure walk-in studio, offers a wide selection of items to paint and many, many different paints and techniques to use when creating your masterpiece. The pieces of pottery start around $12 each and can run as much as $60 for the larger items. In addition, there's a studio fee assessed for each person that paints. In my experience, if it's a child painting with the assistance of a parent, they only charge the studio fee for the child. My oldest son had a blast at Color Me Mine recently and I found myself blown away at his artistic expression on a simple bowl. Your kids will quite likely have just an amazing experience. Should you be interested in going through the week, Color Me Mine offers a variety of promotions that offer reduced studio fees.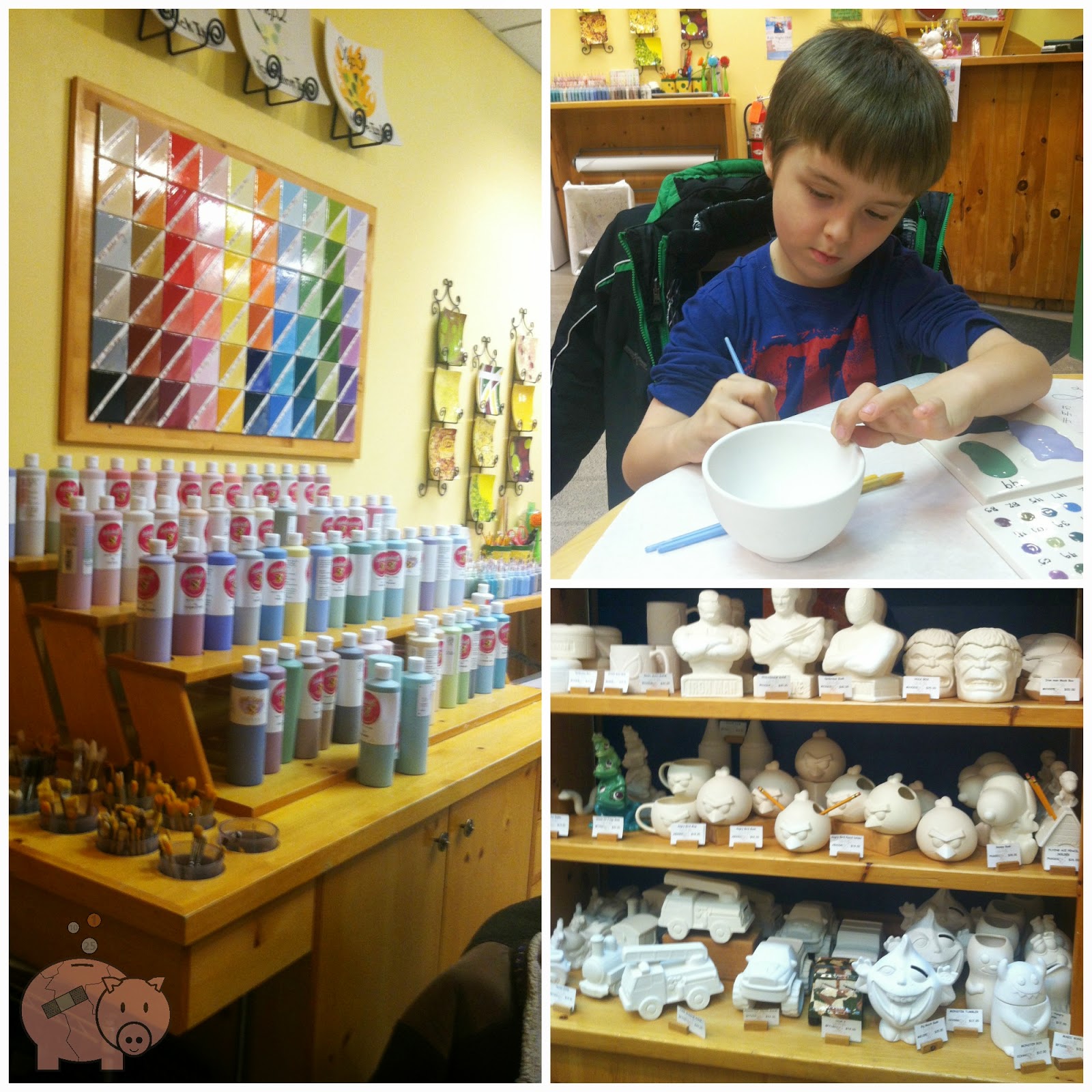 Should you decide to indulge your little ones in dinner out, you could end your evening at one of the many unique restaurants that Cumberland Valley has to offer. From upscale dining experiences, to American dining at eateries such as the Brewhouse Grille in Camp Hill, to a more casual experience at one of the many, many choices the area has to offer, such as one of our favorites, Redd's Smokehouse BBQ in Carlisle, you're bound to find something that will please everyone's palate.
Should you decide that you'd like to enjoy a portion of the evening to yourself and have children that are age 5 or older, I would absolutely recommend Sky Zone Harrisburg's Valentine's Day Camp. For $25 per child Sky Zone is offering 3 hours of jump time (the hours of the event are 6-9 pm), games, pizza, soda and activities with their fabulous camp counselors. For additional information, please call Sky Zone Harrisburg at 717-208-8909.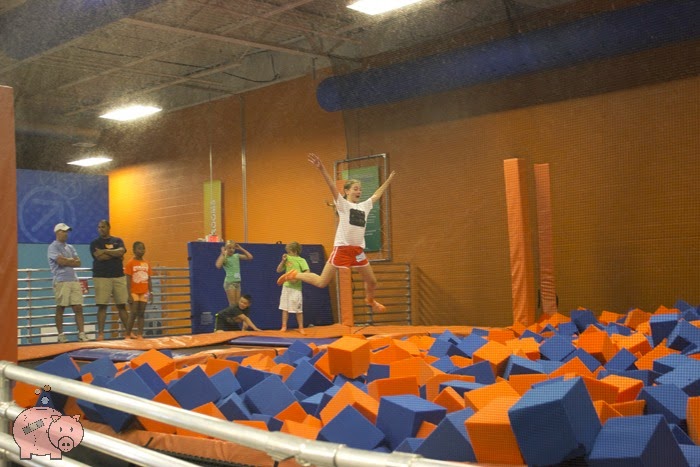 No matter what you choose to do in the area on Valentine's Day, you're likely to make the day extremely memorable for your children and they'll remember the outing for a long time to come!
About the Author

Brianna Netzel is a long-time resident of Mechanicsburg, PA. Brianna is the author of the popular local blog, Mending the Piggy Bank. As a work-at-home mom to two sons, she blogs about frugal living tips, squealin' fun activities in the Central PA area to do, hot deals, product and destination reviews, and delicious recipes on her growing blog. The self-described thrifty mama extraordinaire stockpiles brand-name diapers for $2 a package, cooks amazing meals on a $50 per week budget for her family of 4 and 'couponed' long before it was considered a verb. Read more about Brianna on her blog, Mending the Piggy Bank, at

www.mendingthepiggybank.com