January 4-11, 2020
For a tradition that's lasted over a century, Pennsylvania celebrates its agricultural prowess during January's Pennsylvania Farm Show. The PA Farm Show is the largest indoor agricultural expo in the United States, with nearly 6,000 animals and over 10,000 exhibits, all taking place at the Farm Show Complex in Harrisburg. Not only are the animals fun to see, but the food is legendary.
The Animals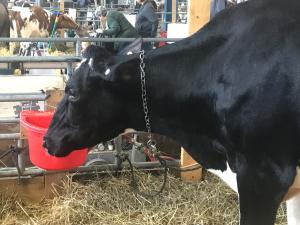 The PA Farm Show offers an up-close look at animals and livestock through the vast Farm Show Complex. Animals include cows, rabbits, pigs, sheep, alpacas, chickens, goats, lamas, and horses. Along with visiting the animals, there are showings, competitions, and demonstrations.
TIP: Be careful where you step!
The Food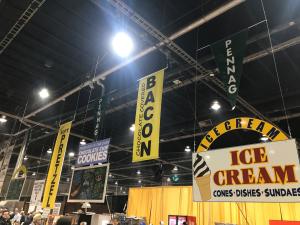 The Farm Show Food Court will leave you in awe once you walk in. Representing the best in Pennsylvania's agriculture, you'll find stands for beef, poultry, potatoes, cheese, desserts, and more. The famed Farm Show milkshakes from the PA Dairyman's Association are always a hit. There's also a section with PA Preferred items, like maple products, fruits, honey, vegetables, wines, hard ciders, and so much more. In addition to foods to eat and take home, there are food demonstrations and cooking classes to look out for as well.
TIP: Don't rush your decision on food. There are a plethora of delicious items and you'll only be jealous when you see someone with something you didn't get. Leave plenty of room for a milkshake.
More To See & Do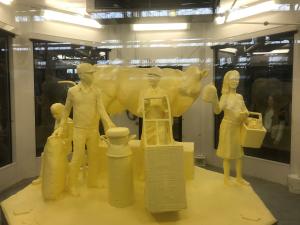 Tractor-pulling, rodeos, and square-dancing are among some of the other activities to watch and enjoy at the Farm Show. There's also a half-ton sculpture made out of butter that you have to see for yourself. Check out the entire Farm Show schedule here to find things happening during your visit.
The 2020 Pennsylvania Farm Show runs from January 4th through January 11th. Admission is free and parking is $15 in all Farm Show complex lots.