It's difficult to think of pretty flowers, flowing dresses and outdoor photo shoots when all you can see is snow...but despite the chilly temperatures February is National Weddings Month! If you are planning your dream wedding, I encourage you to think local and seize all the opportunities Cumberland Valley can offer you for your special day.
Shortly after saying yes, the next question that needs an answer is "When and where are we getting married!?"
Cumberland Valley
is home to classic and beautiful ballrooms that can accommodate all of your out-of-town guests, and also a selection of truly unique venues to fit your tastes.
Downtown Carlisle is home to both the
Carlisle Ribbon Mill
 (see right) and
The Carlisle Vault
. The Ribbon Mill features a loft-style open space with exposed brick and wooden beams. The Vault is a 200-year-old refurbished bank with a unique two-level space.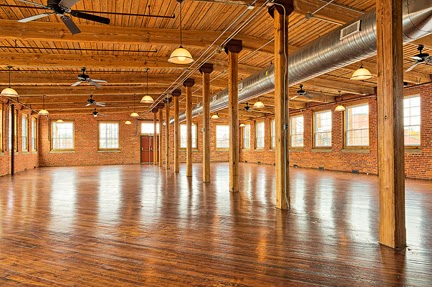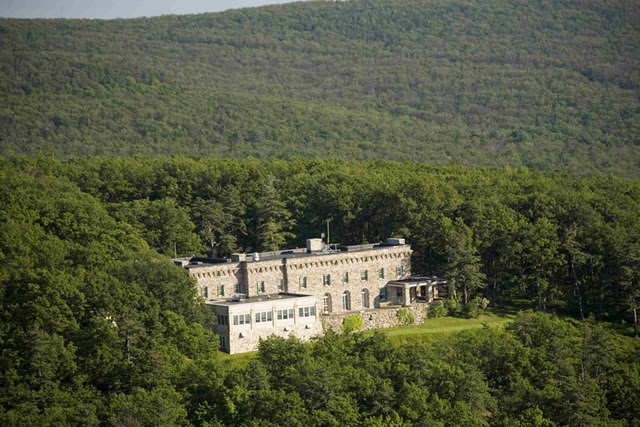 If you are looking for a more rustic setting, consider the mountaintop mansion at
Kings Gap Environmental Education Center
 (see bottom right) or the
Ironmaster's Mansion
at Pine Grove Furnace State Park.
The Catering Barn
in Mechanicsburg is a fairly new venue in the Valley. This restored barn offers an elegant and rustic option for a ceremony and reception.
Other convenient Valley venues include golf clubs, historic bed and breakfasts, modern ballrooms, a ski resort and a riverboat...just to name a few.
View the entire list here
.
Cumberland Valley also offers a selection of photographers, bakeries, jewelry stores, bridal boutiques and even places to throw a fun bachelor/bachelorette party. In 2012, I myself was a local bride. I was happy to use a lot of local vendors for my own wedding including
Teal Photography
(who took not only amazing wedding photos but also great engagement shots) and
SweeTreats in Mechanicsburg
who worked with me to create mini cake centerpieces for every table (see above).