Sometimes I really enjoy going to a nice restaurant for a fine dining experience. Other times, I really like to catch the game and order some wings, and for those times…
Arooga's
is my go-to place. What started as a regional sports bar is quickly growing on the national scale, and I couldn't be happier about it. New Arooga's locations means more chances for me to unwind with something familiar.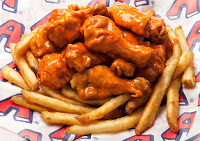 When Arooga's opened their
Shippensburg location
last year, I was pretty excited. While there are other locations in the Cumberland Valley, including
Camp Hill
and
Mechanicsburg
, this was another opportunity to grab my favorite wings and watch my team when I'm out to eat. As someone who roots for teams outside of the viewing area, Arooga's can sometimes be the only place to see the game, and did I mention the wings! Many places will proclaim to have great buffalo wings, but very few can match Arooga's flavors and styles. By the way, did you know you can order bacon on your wings?!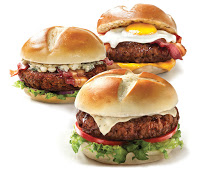 Maybe you're not a wings or bacon person (which is okay, I guess), but the
rest of the menu
is fun and in many ways innovative. The burger menu could leave you wanting to stop by every day of the week to try something new. They even have PB&J Burger with bacon. For even the most impassioned bacon lover, this seems radical, yet strangely delicious. Most items are also available gluten free.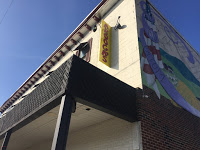 I can't talk about Arooga's without mentioning their extensive beer menu. There are over 40 beers on tap, many of them craft beers, with half of them locally produced. Arooga's even offers their own Amber Ale and Light brews.
I couldn't think of a better location for Arooga's than in downtown Shippensburg. With many of its downtown shops and the proximity to 
Shippensburg University
and the
Luhrs Center
, it's the perfect place to catch a bite before or after the show, take a shopping break or just to enjoy the games!