The creatively named One Good Woman shop in Camp Hill is known for their specialty coffees and loose teas, but you can find so much more there! This has quickly become my place to find unique gifts, but before you even get the door open you can smell the fantastic aroma of freshly ground coffee which definitely makes the shopping experience better.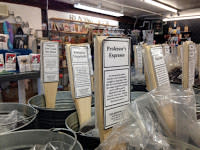 When you first walk in, it's hard not to be drawn to the specialty coffees with flavor options anywhere from caramel to coconut. They get their beans from the best spots around the globe and roast them in small batches. If you're more of a tea drinker head all the way to the back of the store for a huge selection of loose teas. The staff is very helpful if you need assistance and can recommend flavors, brewing times and any accessories you might need.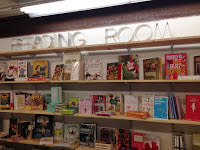 Back to the great gifts...what you might not realize is that One Good Woman is a great place to find books, jewelry, specialty foods and other treasures you didn't realize you need for your home. While some things remain consistent, they are always bringing in new products and changing up the sections to make each visit worthwhile. Some of the things I've found there include affordable bangle bracelets, fun cook books, beeswax lotion and lip gloss, delicious sauces for cooking, cute tea towels...the list could go on and on. You really need to check it out for yourself!

While you're in the area check out other recommended things to do by browsing other Camp Hill blogs here. Also, if you're a coffee drinker try out the nearby Cornerstone Coffeehouse.