hidden shopping gems
in Lemoyne's State Street Plaza...and I'm here to share two more!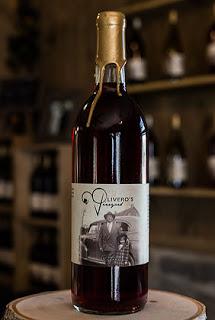 Located right next to each other, and connected on the inside, you'll find
Tastealotta
and
Olivero's Vineyard Tasting Room
. They are the perfect match! Tastealotta offers a huge selection of specialty oils and vinegars from traditional flavors you'd expect to those you wouldn't like espresso, lavender and blood orange. Feel free to try them out to find your favorite, and the staff can help you make pairings and suggest ways to use each one.
Tastealotta also hosts a variety of events and special sales, so be sure to stop by frequently for a great deal!
After picking out oils and vinegars for your next great recipe, head next door for a wine tasting at Cumberland Valley's newest wine shop. Try the changing wines from Olivero's Vineyards, located in McAlisterville, PA. Fan favorites include the Chardonnay, Riesling, Malbec, Cabernet and Niagara.
The Cumberland Valley is home to many great pairings. To get started, view this
Food & Wine Connoisseur
trip idea on VisitCumberlandValley.com for some ideas or browse the best places for
Art, Wine & Chocolate
.