You may not know that March 10 is the official Pack Your Lunch Day, but you should know that
your packed lunch doesn't have to be boring! Follow our trails of tasty culinary delights and find the right ingredients to spice up your afternoon routine.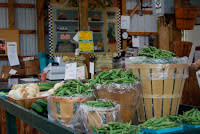 Buy the Right Ingredients
A great lunch starts with fresh, local ingredients. Visit one of our numerous farm markets to pick up everything from meats, produce, local honey, herbs, homemade pasta and bread. Also check out specialty grocery shops for organic and health food products, high-end oils and vinegar, and European grocers.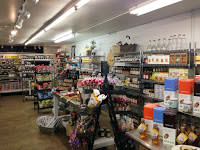 Mix, Mix, Mix
Once you have the right ingredients, be sure to use the right tools! Whether you need kitchen gadgets or cooking lessons, you can find them in Cumberland Valley. Pick up all the fun and practical kitchen utensils you need at The Kitchen Shoppe or One Good Woman, or find a cooking class here.

Spice it Up
The last step in any great recipe is to spice it up. Forget the plain ketchup and mustard. Tasty Torchbearer Sauces add a bit of spice and keep your creations from being too bland. You can purchase Torchbearer at several locations including History on High and Farmers on the Square.

Take a Shortcut
Sometimes you just don't have time to make a delicious lunch. Pick up ready-to-cook entrees from Paulus Farm Market or take home a quart of delicious soup from Spoons Cafe.  Your taste buds will thank you!