The month of September is filled with music, festivals, car shows, family events and so much more! Check out September's top-ten must-see events below...
1. Scotty McCreery
Scotty McCreery burst onto the national scene in 2011 at the age of 17, quickly establishing himself as one of country music's hottest new stars. Now in his early twenties, the talented singer/songwriter has album sale approaching 3 million, and received both Platinum and Gold album certifications, debuted three consecutive albums at No. 1 on the Billboard chart, and achieved one Gold and three Platinum-certified singles as well as two Top Ten hits. Opening for Scotty McCreery, is newcomer, Seth Alley.
Date: September 22, 2016  • Time: 8:00 PM
Location: H. Ric Luhrs Performing Arts Center at Shippensburg University
Address: 1871 Old Main Drive, Shippensburg
Phone: 717-477-SHOW • Website: www.luhrscenter.com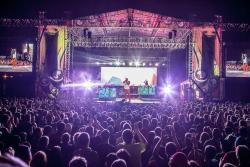 Come experience Uprise - featuring 20+ bands, speakers, inflatables, children's tent, petting zoo, skatepark, art gallery, volleyball, graffiti wall, laser tag, food and more! Schedule meet and greets with your favorite bands like and enjoy a weekend in Shippensburg.
Date: September 16 & 17, 2016 • Time: View website for details
Location: Shippensburg Fairgrounds
Address: 10131 Possum Hollow Road, Shippensburg
Phone: 717-491-1955  • Website:  uprisefest.com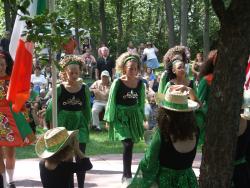 3. 22nd Annual McLain Celtic Festival
Tune up your bag pipes and get your kilt pressed and join us for a day of music, dancing, Highland athletics, and fun for the entire family. Scottish Clan representatives will be available to talk to you along with the Scottish Society of Central Pennsylvania and the Welsh Society. There will be re-enactors, and various demonstrations and events for children. Many vendors selling Irish and Scottish goods will be on hand.
Date: September 3, 2016 • Time: 9:00 AM to 5:00 PM
Location: Two Mile House
Address: 1189 Walnut Bottom Road, Carlisle
Phone: 717-249-7610 • Website: www.historicalsociety.com
4. 2nd Annual Bubba's Country Music Festival
Spend the day at the Shippensburg Fairgrounds and enjoy a fantastic country music line up including Chris Young, Cassadee Pope, and The Charlie Daniels Band. Enjoy food, games, vendors and more. Visit the website for more details on performers and times. Gates open at 1:00 pm. Music starts at 3:00 pm. Click here to purchase tickets.
Date: September 10, 2016 • Time: 1:00 PM
Location: Shippensburg Fairgrounds
Address: 10131 Possum Hollow Road, Shippensburg
Phone: 717-491-1955 • Website: bubbascountrymusicfestival.com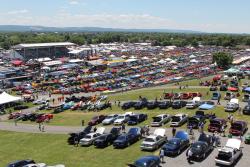 The Fall Carlisle Collector Car Swap Meet and Corral marks the end of the swap meet season each year and is an absolute must-attend event for thousands of enthusiasts who travel to Carlisle from all points of the globe to buy, sell and celebrate all things automotive. This is a fun-filled weekend the entire family will enjoy. While exploring the 150 acres and 8,100 vending spaces, you will marvel at one of the largest automotive swap meets in the world. Carlisle is the place to purchase any of the 2,000 vehicles at the car corral where you can slip behind the wheel and get a feel for the vehicle. Even better, you can deal directly with the car owner to work out the best price. This is where you can buy, sell and trade with total confidence. All roads lead to Carlisle, PA where you'll find a community of passionate motorheads and a commitment to superb service that can only be achieved through more than three decades of know-how.
Date: September 28 - October 2, 2016• Time: Varies by Day
Location: Carlisle Fairgrounds
Address: 1000 Bryn Mawr Rd., Carlisle
Phone: 717-243-7855 • Website: www.carlisleevents.com/carlisle-events/carlisle-fall-swap-meet-corral-auction/default.aspx
6. Bubba's Throwback Night
Throwback to the 80s featuring Skid Row and Quiet Riot. Gates open at 5:30 pm and music starts at 7:00 PM. Click here to purchase tickets. 
Date: September 9, 2016 • Time: 5:30 PM
Location: Shippensburg Fairgrounds
Address: 10131 Possum Hollow Road, Shippensburg
Phone: 717-491-1955 • Website: bubbasthrowback.com
7. Mugs & Music in Mechanicsburg
Take in the sights and sounds of downtown Mechanicsburg as you explore local boutique shops, museums, and galleries at this new and exciting event. Mugs & Music will take place from 1pm – 5pm around Main & Market Streets and will include more than 20 local merchant participants. Each participating location will offer something unique like beer tastings, wine tastings, chili and more. Kids can get their own mugs and enjoy root beer and apple cider. Live bands and musicians will perform at various locations throughout the town as well. In true scavenger-hunt style, make your way to certain participating locations to get your map stamped and you'll be eligible to win one of many great prizes from our local merchants. Pick up your mug to partake in this event for a $12 donation in advance or $15 the day of the event. Children's mugs can be purchased as well for a $5 donation. Mugs will be available starting September 1st (First Friday) at Caromal Colours, 13 E. Main; and Civil War and More, 10 S. Market, and Just Clogs, 15 W. Main. So come downtown on September 19th and bring your friends and family too!
Date: September 17, 2016 • Time: 1:00 PM to 5:00 PM
Location: Downtown Mechanicsburg
Address: Main & Market Streets, Mechanicsburg
Phone: 717-441-3839 • Website: http://downtownmechanicsburg.com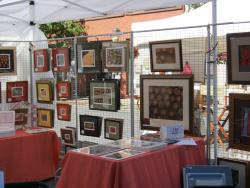 The 35th Annual M&T Harvest of the Arts Festival proudly hosts 100 juried artists exhibiting works in all mediums including pottery, photography, paintings, wood, glass, jewelry, and metal. Join us this year to experience the art, live music, a large food court, and Kids' Alley, which provides non-stop children's fun. The Susquehanna Valley Plein Air Painters will be painting scenes throughout the festival. Stop and watch their process and meet some of the top Plein Art artists in our region. In conjunction with Harvest of the Arts, attendees can enjoy the Meeting of the Marques Festival. Guests will have the opportunity to view British-made automobiles as well as sports cars and sports-touring cars representing a variety of geographic regions -- North America, Europe and Asia. Visit www.meetingofthemarques.com for more information.
Dates: September 24, 2016 • Time: 10:00 AM to 5:00 PM
Location: Historic Downtown Carlisle
Address: West High Street between Hanover and College Streets, Carlisle
Phone: 717-245-2648 • Website: www.harvestofthearts.com
Join us at the Mansion for a Music on the Mountain Celtic music event with Seasons from 3 pm to 5 pm and Rizzettas Tones from 5:30 pm to 7:30 pm.  Come to picnic and listen to the music while viewing the vast Cumberland Valley from the mountain top. Food vendors are available
Date: September 4, 2016• Time: 3:00 PM to 7:30 PM
Location: Kings Gap Environmental Education Center 
Address: 500 Kings Gap Road, Carlisle
Phone: 717-776-3814 • Website: www.friendsofkingsgap.org
10. 31st Annual New Cumberland Apple Festival
Join us for the 31st Annual New Cumberland Apple Festival. Hosted by the New Cumberland Olde Towne Association, this event features homemade crafts, vendors, foods, an apple pie contest, and entertainment. Also visit the downtown area for the Apples & Art Gathering.
Dates: September 24, 2016 • Time: 9:00 PM to 3:00 PM
Location: New Cumberland Borough Park
Address: Front and Bridge Streets, New Cumberland
Phone: 717-774-1260 • Website: www.applefestivalnewcumberlandpa.com
To see everything else ahead in September, check out our events calendar here.