The best Greek food in all of Central PA – in any season. Last Friday night we met some friends for dinner at Hellenic Kouzina, a relatively new place that has a serious following, located in a former bank building just beyond downtown Mechanicsburg (500 East Main St, Mechanicsburg
). Imagine my surprise to see the recent renovations come to life. A waterfall wall divides the new inside seating area, a fireplace on the back wall and attentive servers greet you to tell you how the expanded area works. You still get in line to place your order, get a buzzer to call you when your food is up, but the servers now seat you and take your buzzer and bring your food to you when it's done. The attentive servers continue to remember that you are there dining and refill water glasses. The servers will also go get your dessert order so you don't have to stand in line.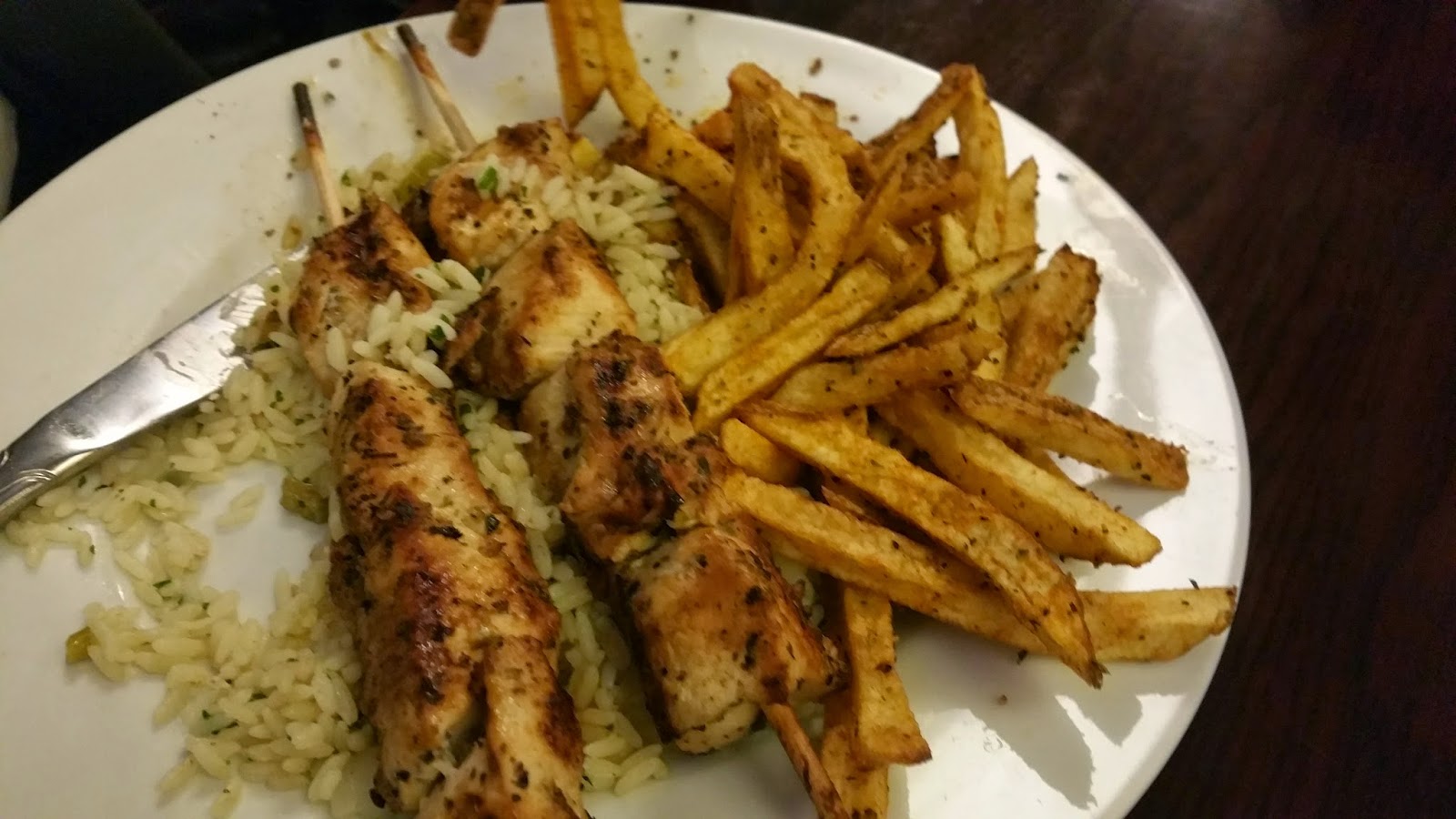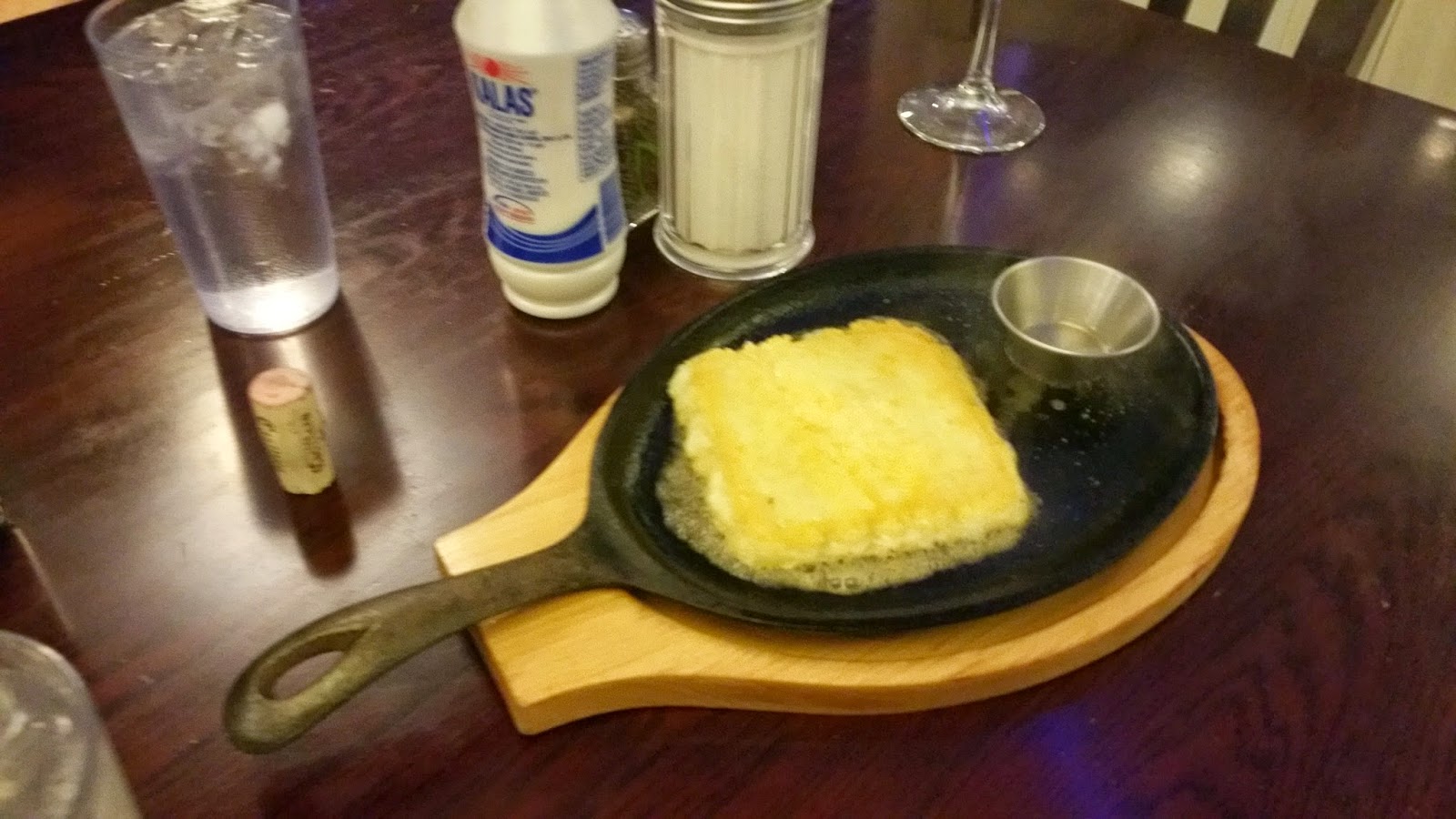 Yes, on a Friday night from 6 – 8 pm there was a constant line of 15 – 20 people. The line moves quickly. There are always specials to choose from, but I am partial to the chicken slouvlaki which leaves you plenty to take home for another meal or snack later. Our entire party of 4 ordered this dish. The staff is friendly, the food is deliciously consistent and everyone is always happy. I can't wait for the spring and summer season – when we can dine outside on the patio. I will be trying the fried cheese dish which comes sizzling and on fire to you. The show of this flaming appetizer is a treat. Our neighboring table was kind enough to allow me to take a picture of it.  We were plenty stuffed, but could not pass up the desserts – all are homemade by the owner's wife. They are pretty and tasty and it's hard to decide what to get. You can't go wrong with anything on the menu. Priced right, great service and 
ambiance
 and most of all delicious.  
-Shireen