Do you have a friend or family member who always has their head stuck in a novel?  Surprise them with a gift box any book lover would enjoy.
Tote Bag & Book Lamp from Whistlestop Bookshop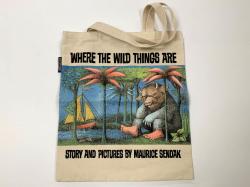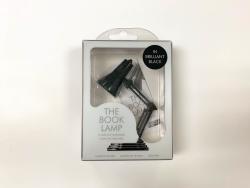 A "Where the Wild Things Are" tote for the young at heart paired with a book lamp will guarantee you can dive into an adventure wherever you go.  The book lamp can conveniently sit on a desk or clip into a book. The tote bag is cotton canvas and made by Out of Print.  Each purchase helps to fund literacy programs and book donations to communities in need. 
Price: $30.00
Blanket from Allenberry Resort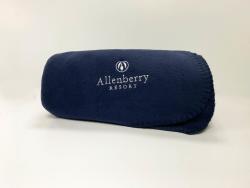 Give the gift of relaxation with a soft fleece blanket from the Breeches Bakery & Café at Allenberry Resort.  There is nothing quite like sitting next to a fireplace with a book and hot beverage.
Price: $32.00
Book Mark from History on High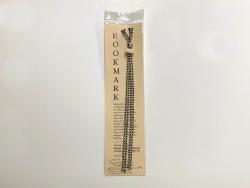 A handwoven bookmark lets your book lover take a piece of Cumberland County history with them anywhere they go.  This bookmark by Megan Lloyd-Thompson of Cumberland County, PA is a reproduction of tape found in the Cumberland County Historical Society.
Price: $15.00
"Civil War Harrisburg" from Civil War & More
A signed copy of "Civil War Harrisburg" will answer all questions about Civil War history.  Discover local landmarks that played a big part in the outcome of United States history.  The author, James E. Schmick, is a Cumberland County local and owner of Civil War & More in Mechanicsburg, PA.
Price: $13.95
Won by: Jennifer Treeski
-------------------------------------------------------------------------------------------------------
Official Rules
Every day from Sunday, December 1, 2018 through December 12, 2018, the Cumberland Area Economic Development Corporation (CAEDC) will be giving away one prize per day on the Cumberland Valley PA Facebook page. Each prize will be a showcased gift that visitors can purchase at locations in the Cumberland Valley. 
Entries:
1. ENTRY:  No purchase necessary to enter or win. To enter on Facebook a contestant should leave a comment on the prize post (posted at 8:00 pm daily) about why they like the item, who they like to get the item for, or by tagging someone who might like the item.
2. ELIGIBILITY: This contest is open only to legal U.S. residents, over the age of 18. Employees of Cumberland Area Economic Development Corporation (along with its volunteers and Board members) and their families are not eligible. Void where prohibited by law. Contestants residing in those areas where the contest is void may participate in the contest but may not win any prizes. Only one entry per social media account is eligible per day. 
3. WINNER SELECTION:  Winners will be selected for each post within two business days of the entry. Winners will be randomly selected from a list of followers who commented on the post. 
4. PRIZES: There will be one prize and one winner per day. The prizes may range in value from $1 - $300.
5. WINNER NOTIFICATION: Employees of the Cumberland Area Economic Development Corporation will attempt to contact the winner of the daily prize within five business days of the winning day. If there is no response within 48 hours of the initial contact, the prize will be forfeited and an alternate winner will be selected.
6. GENERAL CONDITIONS:
a. Participants hereby grant the Cumberland Area Economic Development Corporation a non-exclusive, perpetual, worldwide license to broadcast, publish, store, reproduce, distribute, syndicate, and otherwise use and exhibit their names in all media now known and later come into being for purposes of trade or advertising without further compensation. 
b. Any income tax liability is the sole responsibility of the winner.
7. ACCEPTING THE PRIZE: Once winners are selected, there are two ways to receive their prize.
a. If the winner lives within 40 miles of the CAEDC office, it will be the responsibility of the individual to pick-up the item at the CAEDC office at 53 W. South St., Carlisle, Pennsylvania 17013. Prizes can be collected Monday – Friday from 8am-4:30 pm. There will be select days where award winners can pick-up their prizes at evening times. Each winner will need to coordinate a time with Aaron Jumper (aaron@visitcumberlandvalley.com or 717-240-7185) to pick-up their prize. All prizes must be picked-up by noon on December 19, 2018.
b. If the winner lives beyond 40 miles away, CAEDC will ship the prize to the winner's home or location of their choosing. Winners from beyond 40 miles may also choose to pick-up their prize at the CAEDC office.
8. USE OF CONTEST INFORMATION: All entries become the property of Cumberland Area Economic Development Corporation and reserves the right to use any and all information related to the contest for editorial, marketing and any other purpose, unless prohibited by law.  
9. NOT ENDORSED BY FACEBOOK: By participating in this contest, you acknowledge that this contest is in no way sponsored, endorsed or administered by, or associated with, Facebook and release them from any and all liability arising from or related to this contest. The information you are providing for this contest is being provided to the Cumberland Area Economic Development Corporation and not to Facebook, and will be used to notify you if you have won.
10. CONDUCT: All contest participants agree to be bound by these Official Rules. The Cumberland Area Economic Development Corporation in its sole discretion, reserves the right to disqualify any person it finds to be tampering with the entry process, the operation of its web site or is otherwise in violation of these rules.
11. LIMITATIONS OF LIABILITY: The Cumberland Area Economic Development Corporation is not responsible for any technical malfunctions that may occur.  If for any reason, the contest is not capable of running as planned, including infection by computer virus, bugs, tampering, unauthorized intervention, or technical failures of any sort, the Cumberland Area Economic Development Corporation may cancel, terminate, modify or suspend the contest.  
12. WINNERS LIST: The names of the winner may be obtained by sending a self-addressed stamped envelope to: Gift Guide, Cumberland Area Economic Development Corporation, 53 W. South St., Carlisle, PA 17013. A full list will be available on January 6, 2019