When I think about diners that are romanticized in TV shows and movies, I think about those hometown restaurants, where the servers know the names of the regulars. They know what they want on their burger, or how they like their coffee, or if they'll go for dessert. The customers chat with other patrons about road construction, mutual friends, and daily specials. This is the kind of friendly environment you'll find at Jaymee Lee's Diner in Newville.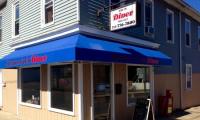 Newville is known for its agricultural prowess and rural landscape, but not quite for a booming restaurant scene. There might be one or two chain locations, and a pizza place, but Jaymee Lee's Diner is one of the few options. Luckily for Newville residents, it's a very good option!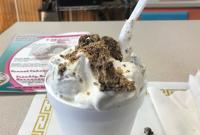 Jaymee Lee's serves up breakfast, lunch and dinner with diner favorites, a vast dessert menu, and some incredible prices. Breakfast options include eight different kind of Omelets, syrup topped meals, eggs, and combo specials. For lunch and dinner you'll find sandwiches, burgers, wraps, melts, soups and salads, appetizers, fish, chicken, and more. Their also known for their huge ice cream selection. In fact, during our vote for the "Best Ice Cream in the Valley," Jaymee Lee's came in second place…all of them write-in votes! They serve over 40 flavors of ice cream, as well as milkshakes and Hurricanes (think DQ Blizzards), sundaes, banana splits, funnel cakes, snow cones, and freshly baked cakes and pies.
Jaymee Lee's Diner offers quality customer service, good food, and a terrific value for the amount and the price you pay. The next time you're in Newville, or even just traveling on I-81 and looking for comfort food, I recommend checking out Jaymee Lee's!