Tucked in the beautiful town of Boiling Springs you'll find the
Village Artisans Gallery
. This one-of-a-kind shop has been open for 20 years and features the works of over 200 American craft and fine artists with an emphasis on made-in-PA items.
The gallery is located in a former church built in 1875 and when owner PJ Heyman took it over in 1994 she had to remove all the chestnut pews and furnishings. Some were sold, but others were used for wainscoting and to build an office and a workshop. The original wooden doors are still on the front of the building.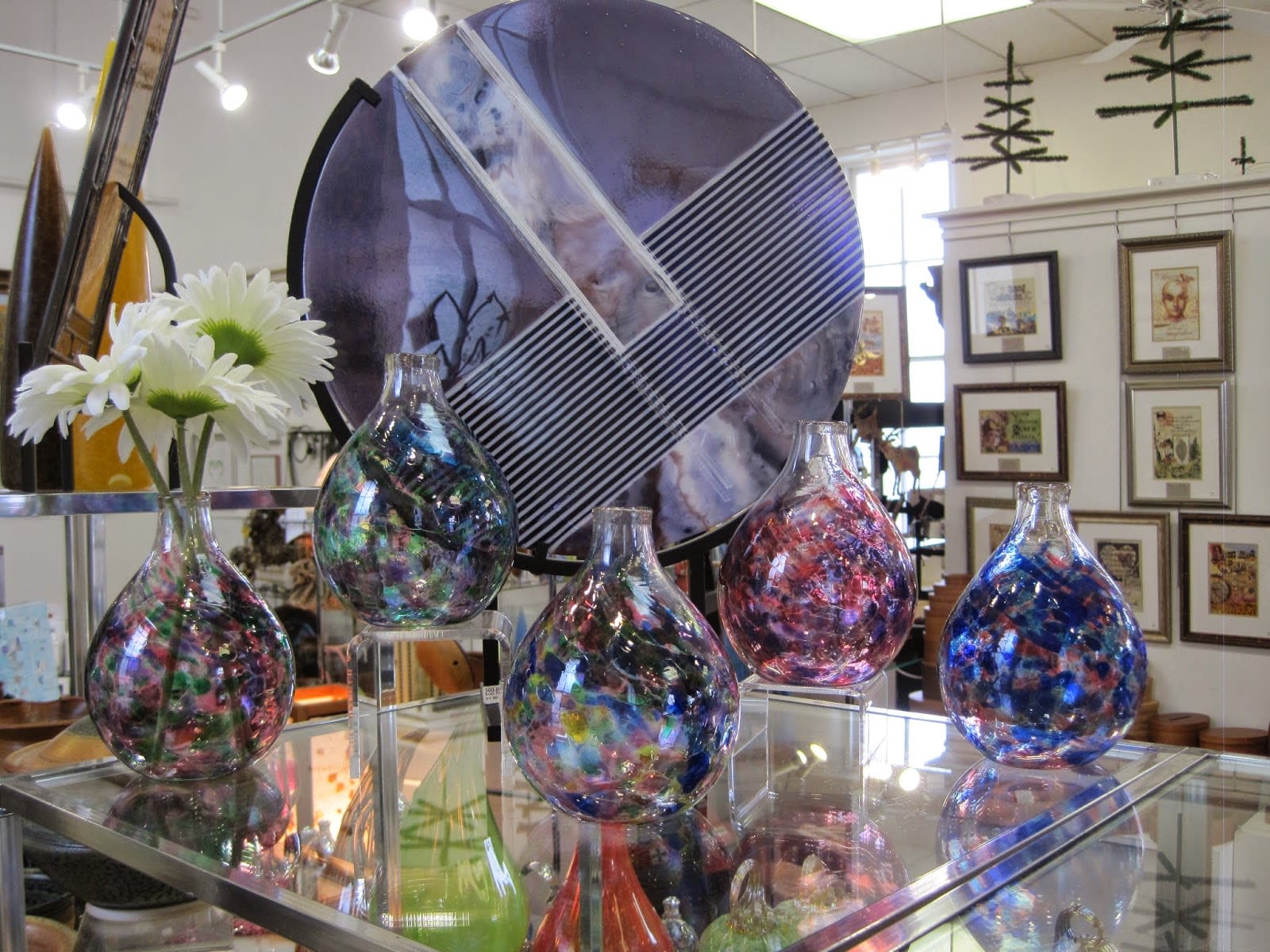 Village Artisans Gallery features a variety of crafts, fine art, and photography including works in glass, wood, fiber, clay, paper, metal and more. Highlights include the imaginative wood carvings by Gay Foltz, blown glass pieces, decorative and useful pottery, paper cuttings and cards, and a vast collection of unique jewelry. Gay Foltz is one of the first artists to work in the gallery and still can be found in her onsite studio today.

This is a perfect place to go for a gift, especially an original piece of jewelry. The jewelry designers featured at Village Artisans combine stained and lampwork glass, semi-precious stones and pearls, porcelain, and polymer clays with sterling silver, copper and other metals to create jewelry ranging from simple to very elegant.

If you're a lover of original art works, you'll find many at this gallery including limited edition prints and photographs by a variety of local artists. These artists work in mediums including watercolor, acrylic, oil paint, colored pencil, pastel, etching and pen and ink. Many of the artists enjoy doing commission work including portraits and homes.