Laurel Lake -  to the right is a seasonal boat rental. 
My husband went on a kayaking trip this past weekend, leaving me to entertain our two-year old girls. On Saturday, I packed up the car - wagon to transport all of our stuff (not the girls), a picnic lunch, blanket and lots of beach toys, and headed to
Laurel Lake
at
Pine Grove Furnace State Park
.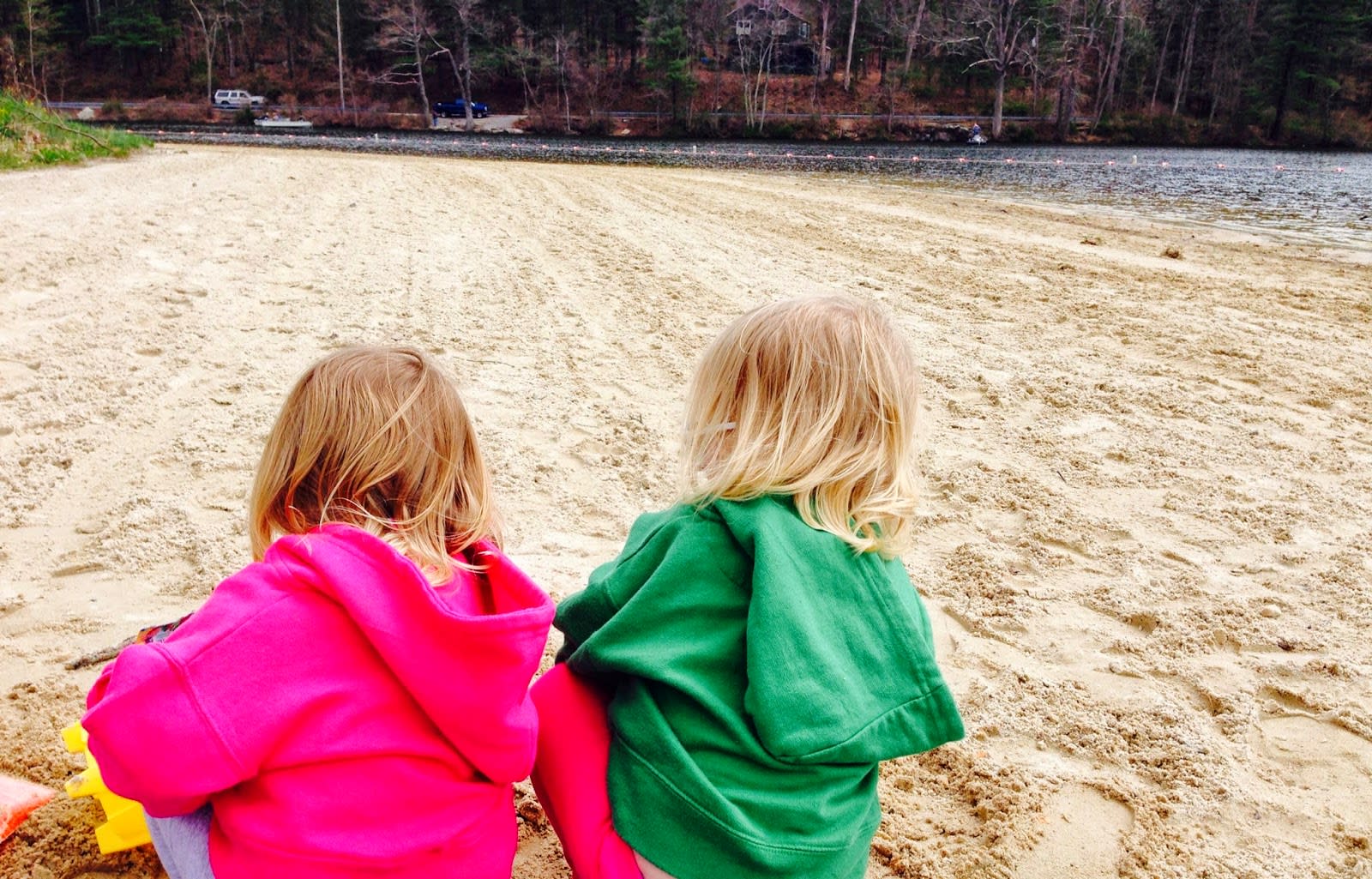 Laurel Lake - looking left. 

It was a little on the chilly side, but we had a blast! The girls loved watching all of the boats and were cheering on the fisherman in hopes that they would catch a fish. In the photo above, you can see a few boats on shore, what you can't see is a seasonal boat rental. In the summer, Laurel Lake has a concession area too.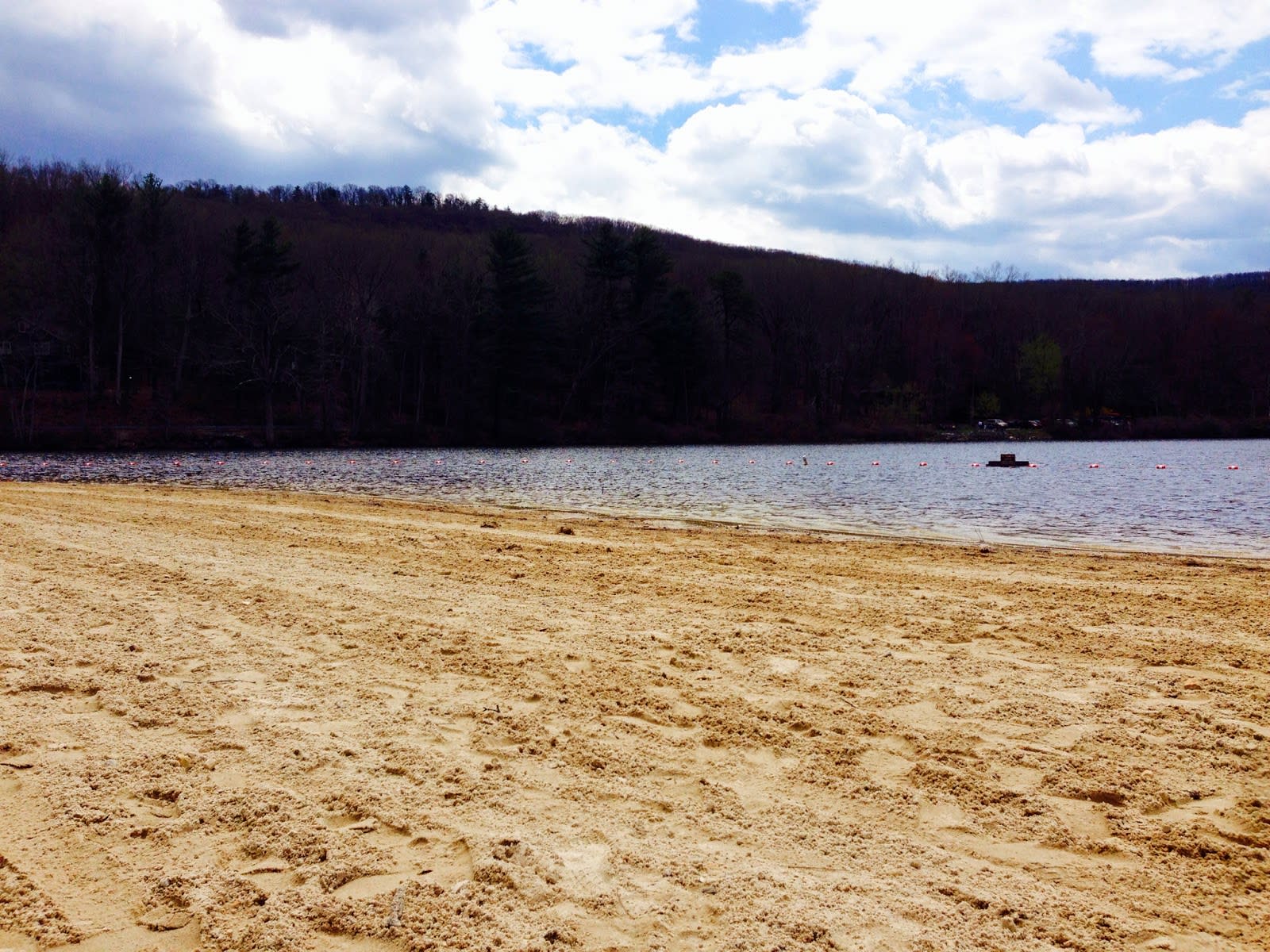 My photos were taken earlier in the day, but by around 1 p.m. there were 15 boats on the lake. The girls loved making castles and playing in the sand. Despite the wind, it was a beautiful day. We saw a family of geese, families cooking out and camping at the campground, kayakers, fisherman, hikers and walkers.
The facilities at the lake are new and unlike what I've seen at other parks. The bathrooms were extremely clean and the water coming out of the faucet was hot.
After a few hours of playing in the sand we headed home, but not before making a surprise pit stop at the retro 
Twirly Top
, which is just a few minutes down the road from Laurel Lake. It was the perfect ending to an afternoon. I was a little concerned that they wouldn't be able to take a nap after ice cream. To my surprise the girls slept all the way home and for a couple hours once we got home.