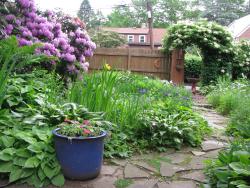 On June 17th from 10am-4pm the Friends of the New Cumberland Public Library are offering Garden Tours of 12 gardens in the New Cumberland Area. Ticket prices are $10 in advance, $12 the day of, or $5 for NCPL Friends members. Children 12 and under are free. The event is a fundraiser for the library.
Tickets are available beginning Saturday, May 6 at the Library and at Foundation House Book Sales. Registration begins at 9 a.m. on June 17 at Tour Headquarters, Foundation House, One Benjamin Plaza, New Cumberland. Ticket holders will receive a gift bag containing the tour booklet, map, and other gift items.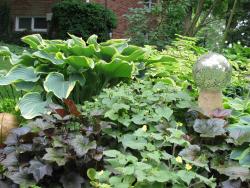 Garden owners will be on hand to answer any questions. The tour stops will feature a variety of gardens including:
A sustainable eco-friendly rooftop garden
A delightful retreat featuring a two-story treehouse
Garden beds alive and abundant with edible mushrooms
An informal English cottage garden with a children's fairy garden
A secret garden that the owners now are willing to share
A small garden with over 140 varieties of hosta as well as exotic plants
A German-Raised Bed garden featuring raised beds filled with numerous plants and vegetables
A vegetable and herb garden surrounded by beautiful flowers
An eclectic garden where hummingbirds and honey bees flutter around flowers and fountains
A National Wildlife Federation Habitat Garden that provides food, water and habitat for a variety of wildlife
A spacious pollinating garden where you may be able to find hidden fairies
The New Cumberland Library Grounds and Arboretum
Participating businesses in the New Cumberland area are also offering discounts if you show your ticket. Discounts are being offered at the Inner Connection, Tickle My Senses, Oxford Hall Celtic Shop, Brew Crumberland's Best, Shugar's Philly Deli, Nestegg Interiors, Hair Designs at Tara's, Weist Hardware and Murphy's Homestyle.