The end of the year is always an exciting time. Riding in on the warmth and love associated with holiday traditions and a month full of tasty treats, the end of the year signifies a time to reflect on the past year and look forward to new opportunities in the next.

Whether you're celebrating with your family, your friends or your significant other, a party is a great way to kick-off 2016. Whatever your style, ring in the new year with these Cumberland Valley events.

Watch a Drop

Did you know that a ball was dropped everyday at noon to signify the time before watches were commonly owned? From it's long-time roots, dropping a "ball" has elevated to new heights. Visit our downtowns to see how they put their own flavor on this long-standing tradition.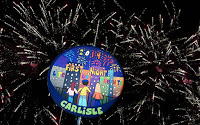 First Night Carlisle - This family-oriented event is alcohol free and includes a celebration of the arts in Downtown Carlisle. Purchase a button and gain admission to simultaneous and continuous performances of storytelling, street performances, live music, dance, theater, ice-sculpting and historical reenactments. The night culminates with a button drop and fireworks.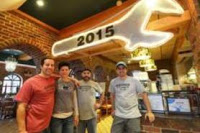 Mechanicsburg - Ring in the New Year in downtown Mechanicsburg with a DJ, refreshments and dropping a wrench.

Shippensburg - This celebration kicks off each year with music and kids activities and ends with the dropping of the anchor at midnight.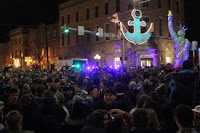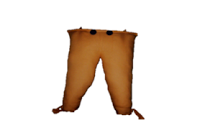 West Fairview Township Nail Drop - Celebrate the 200th anniversary of West Fairview Township with a nail drop! The nail was created out of wood from buildings torn down to make room for Strawberry Square in Harrisburg, and pay homage to the Harrisburg Nail Works factory that existed in the town.


Yellow Breeches Drop - This free, family-oriented, non-alcoholic, celebration honors the world-famous Yellow Breeches Creek.  Activities, games, food and music will be available, as well as the opportunity to take a photo with the breeches.  A children's countdown and drop will be held at 10pm with baby breeches, while adults and older kids can enjoy the midnight drop.

Other Nearby Towns

Dillsburg - The nearby town of Dillsburg drops a 6-ft pickle each year at midnight. This unusual drop is accompanied by fireworks, live entertainment, children's activities, and themed refreshments like pickle soup and fried pickles. A baby pickle drop occurs at 7pm for children.

Harrisburg - Market Square will be the site of the annual Strawberry Drop. The drop is accompanied by live music and fireworks. Children's activities will be held in the atrium of the City Government Center. Get a bird's eye view of the fireworks from Negley Park.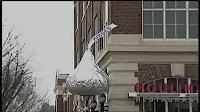 Hershey - A 12-ft Hershey Kiss is dropped in the square of this sweet town. This year, special guest Olivia Holt from the Disney Channel will be headlining the event.

Attend a Party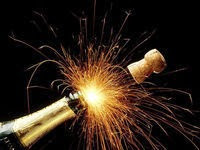 Whether you are bringing the kids or your significant other, Cumberland Valley's bars, restaurants and attractions know how to host a party!


Blarney's Twisted Irish Pub - Blarney's will be hosting a New Year's Eve Party with Mike Short Jr. and Outlaw Revival. Book a package at the attached Park Inn by Radisson.

Carlisle Sports Emporium - Challenge the kids while playing arcade games, laser tag or go-karts! Open to 11pm, you can find special deals here, then ring in 2016 with your own at-home traditions.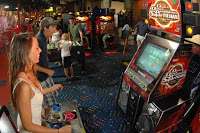 Market Cross Pub & Brewery - Pubtivities including a DJ and Keg Drop at midnight. Chef specials will be available until 11pm. Space will fill up quickly, be sure to reserve your table!

Midway Bowling Center - Celebrate the New Year with a strike! Special activities include a champagne toast, buffet and midnight balloon drop. Reservations are required.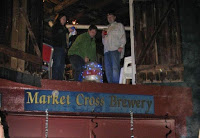 Midway Skating - This family-friendly celebration includes music, games, prizes, skating and a balloon drop.


University Grille - Enjoy live music with the Negley Brothers followed by Nixon Pit Crew's Last show. There will be drink specials.

Rock Around the Clock - This family-friendly NYE celebration takes place at The Hershey Story. Kids can make some noise with "bubble-wrap stomps" at 11 am, 1 pm and 3 pm. Between stomps, groove through five decades of party music with DJ Mike DeAcosta.

Try Something Different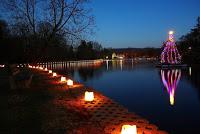 If you're looking for a different experience this New Year's Eve, why not try one of these ideas?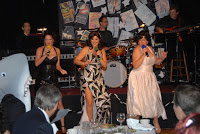 Children's Lake Luminaries - If you are looking for a low-key activity away from the crowds, visit the scenic Children's Lake and enjoy the lighted luminaries surrounding the water.

Murder Mystery Weekend - If you are ready for a weekend-long activity, sign up for Allenberry's Murder Mystery Weekend! You'll be wined, dined and completely submersed in a whodunit thrill! 

Whatever you do, have a safe and happy New Year's in Cumberland Valley PA!