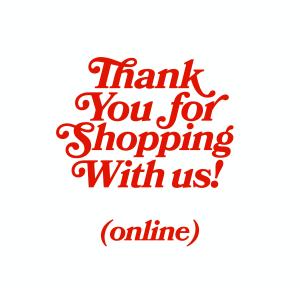 One of the best things about visiting Cumberland Valley is strolling through our charming downtowns and wandering into our storefronts, where you are greeted by friendly and welcoming owners and their staff. Since the shutdown, Cumberland Valley's shop owners sure do miss seeing the smiling faces of their customers. Until everyone can meet again, you can continue to support these local businesses by shopping their online stores, where you will find flowers, clothing, jewelry, and more.
Here are some Camp Hill locations. Future posts will highlight stores on the West Shore. Current posts include shops in Carlisle and Mechanicsburg.
Brighten someone's day with fresh flowers or a custom-crafted bouquet. Call 717-737-0212 or order online at bloomsbyvickrey.com. Staff will be available for phone orders Monday through Friday from 10 am to 4 pm and Saturday from 10 am to 2 pm. Floral arrangements will be left at the front door of the recipient (unless otherwise specified) and the driver will immediately follow up with a phone call to notify the recipient. Curbside pickup also is available; please inquire when you place your order.
The Healthy Grocer
As a grocery store, The Healthy Grocer is open Monday through Saturday from 10 am to 6 pm and Saturday from 10 am to 5 pm. Immuno-compromised individuals and the elderly population can shop Monday through Friday from 8 am to 10 am. Guests can also order online at thehealthygrocerstore.com. Orders are available for in-store pickup, curbside pickup, or local delivery (for orders over $50 to certain local zip codes). All online orders must be placed by 11 am for guaranteed same-day delivery or pick up. Call 717-737-5123 with questions.
Keep your wardrobe up-to-date with women's clothing and accessories available for purchase online.
Open Monday through Saturday from 9 am to 5 pm with Wednesdays from 10 am to 11 am designated for senior citizen shopping. Please call ahead (717) 737-8633 for curbside pickup orders. Delivery is available.
Shop their full product catalog and inventory online. Curbside service is also available. Please call 717-737-3461 with questions about products or services.
Shop from home & support Little Black Dress. Shop LBD online; or order from these two links and LBD will get credit for the sales: Whimsy Rose (must put Little Black Dress in the notes and comments section) or Lysse.
Browse the Meeka jewelry collection online. Orders are fulfilled on a weekly basis. Email (info@meekajewelry.com) or call (717-979-5448) with questions or requests.
Curbside pickup available Tuesday through Friday from 10 am to 1 pm and Saturday from 9 am to 1 pm. Call 717-975-8101 to place your order or view products and order online.
Communicate with the owner via phone or meet virtually through a video chat. Purchases will be mailed or delivered to customers free of charge. Call or text Kirsten at 717-418-5537 to make an appointment.
Open Monday through Friday from 10 am to 6 pm and Saturday from 10 am to 5 pm for online orders and service work. Curbside pickup and drop off only. Order new bikes and cycling gear online (in-stock inventory only). Call 717-730-9402 to schedule service or for questions.
Temporarily Closed
Temporarily Closed