One of the best things about visiting Cumberland Valley is strolling through our charming downtowns and wandering into our storefronts, where you are greeted by friendly and welcoming owners and their staff. Since the shutdown, Cumberland Valley's shop owners sure do miss seeing the smiling faces of their customers. Until everyone can meet again, you can continue to support these local businesses by shopping their online stores, where you will find chocolate, clothing, home décor, jewelry, books, garden supplies, and more.
Here are some Mechanicsburg locations. Future posts will highlight stores in Camp Hill, the West Shore, and more. Click here for a list of stores in Carlisle.
Open for shopping. Hours April 27 to May 10 are Monday through Thursday from 10 am to 6 pm, Friday and Saturday from 9 am to 6 pm, and Sunday from 10 am to 4 pm. Senior Hour on Tuesday from 10 am to 11 am. Curbside pickup or delivery available Monday through Friday within a 10-mile radius. Delivery is free for orders over $30. Shop online at shop.ashcombe.com. 5/4/20: The online store is temporarily closed due to order back-ups for Mother's Day. Check their Facebook page for updates.
You can order online (limited items available) or call (717) 350-2306 if you know of an item you would like to purchase or if you see it during one of their Facebook live shopping events. Purchases will be shipped. However, if you are local, there is a 24/7 lockbox system for pickups.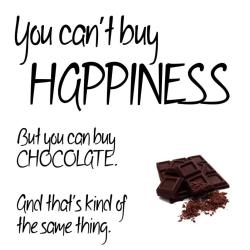 Handmade chocolates can cure many problems. Free shipping on local orders of $50 or more. 10% discount on all pickup orders (no minimum). Email orders to diane@brittlebark.com or order online at www.brittlebark.com.
Open for online sales or call (717) 790-3190 to order. Curbside pickup available or orders can be shipped. Free shipping on orders over $150.
Taking orders by phone Monday through Friday from 11 am to 4 pm. Call 717-571-5092 or send a direct message through their Facebook page. Lots of books under $20. 
See offerings on their Facebook page. Call (717) 701-5008 if interested in purchasing and to arrange pickup or delivery.
Free contactless Delivery in Mechanicsburg through April 30, 2020, or curbside pickup available. Order online or call 717-697-9291.
Accepting online orders for a variety of body care products that are vegan, eco-friendly, and handmade.
Hershey Violins has the answer if you need your violin repaired or serviced. Call 717-697-6341, email shershey@hersheyviolins.com, or message through their Facebook page to explain your service needs. You will be given a time to drop off your instrument in a well-marked case. Place the case between the two front doors of the shop. The owner is at the shop on Tuesday and Friday for instrument drop off or pick up after the service is completed.
Check out Joy's Facebook page for pictures of items available for purchase. There is an album titled "Virtual Bisque Room". If you see anything you like, call Joy at 717-766-2684 Monday, Tuesday, Wednesday, Friday, or Saturday from 10 am to 5 pm to arrange purchase and pickup or delivery.
Shop online for books, puzzles, and games.
Open for bike repair services only Tuesday through Saturday from 11 am to 3 pm. See their website or call 717-697-2063 during those hours with questions.
Shop online for stylish used clothing, shoes, and accessories for teens and twenty-somethings.
Open for business at www.RecordSmithPA.com. There, you'll find information on upcoming events and current music available for sale at www.HandlebarHanks.com/vinyl-records.
Available by appointment. Call Susanna at 717-697-5111 if you need something from the shop. As always, the herb gardens are open dawn to dusk and you are encouraged to stroll the gardens and enjoy a peaceful moment whenever needed.
Just because everyone's at home, doesn't mean the kids stop growing. Purchase stylish clothing and accessories for newborns through size 7. The store offers personal shopper services with free shipping, delivery, or curbside pick-up. Just email (michelle@snazzygiraffe.com) or message them through Facebook with your needs.
The Mechanicsburg location is open for delivery of all products including mulch, trees, plants, and flowers.
Call 717-796-1474 or email mechanicsburg@tenthousandvillages.com to make arrangements if you are interested in purchasing a product from the store.
This store has been hosting virtual happy hours on Zoom. Participants can see the newest inventory and receive special happy hour pricing on some items. Check out their Facebook page for the latest information. You can also shop their online store.