For any parents wondering if
SkyZone Indoor Trampoline Park
 is appropriate for 3 and 4 year olds, I'm happy to say it is. My 3-1/2 year old girls were invited to a birthday party at SkyZone and I must admit I was a little hesitant to take them, but I'm glad I did. The entire operation is well organized and the staff does an excellent job watching the children and keeping the older children separate from the younger ones. The rule is one child/person to a square. The trampoline that the girls were on had 12 squares. At 3 years old it is difficult to reinforce that concept. Fortunately everyone came out free of injury. :)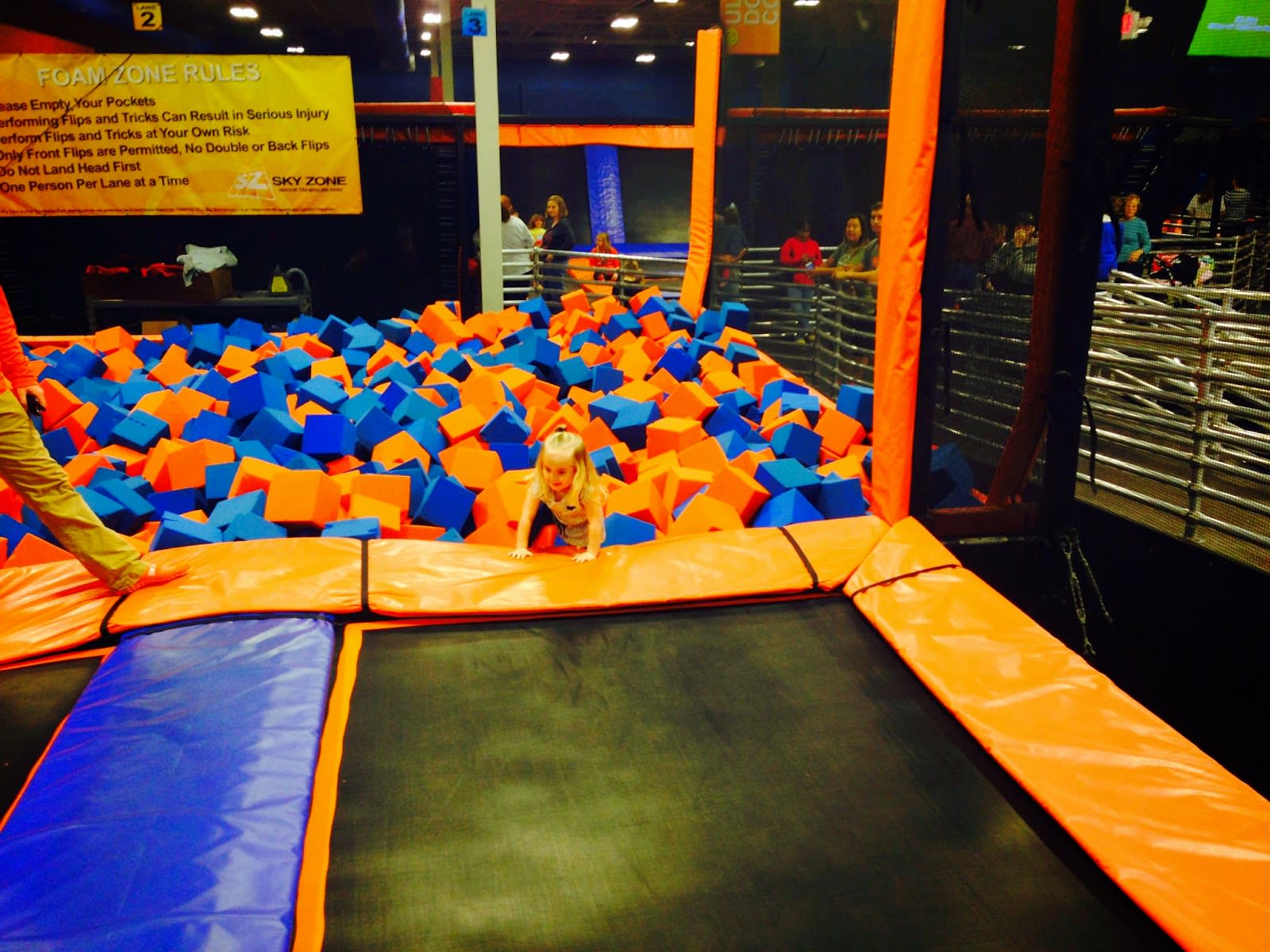 Foam pit
In addition to the trampoline that was designated for toddlers, they were allowed to jump in the foam 
pit. At one point the staff came out with balls and were passing them around, which my girls loved. 
I would definitely advise getting there early if you go on Saturday. When we were leaving around 11:30 it was getting really crowded. We arrived at 10 and they jumped for an hour. An hour didn't seem like very long, especially when you can go to Monkey Joe's for hours on end, but it worked out great. I'm sure older children would want to stay for more than an hour, but for toddlers an hour is perfect. The girls had a blast bouncing around, but at the end of the hour they were tired and okay with leaving. Overall it was a great experience and we will go back. For adults, my friend went back the next day for an aerobics class that she said was a lot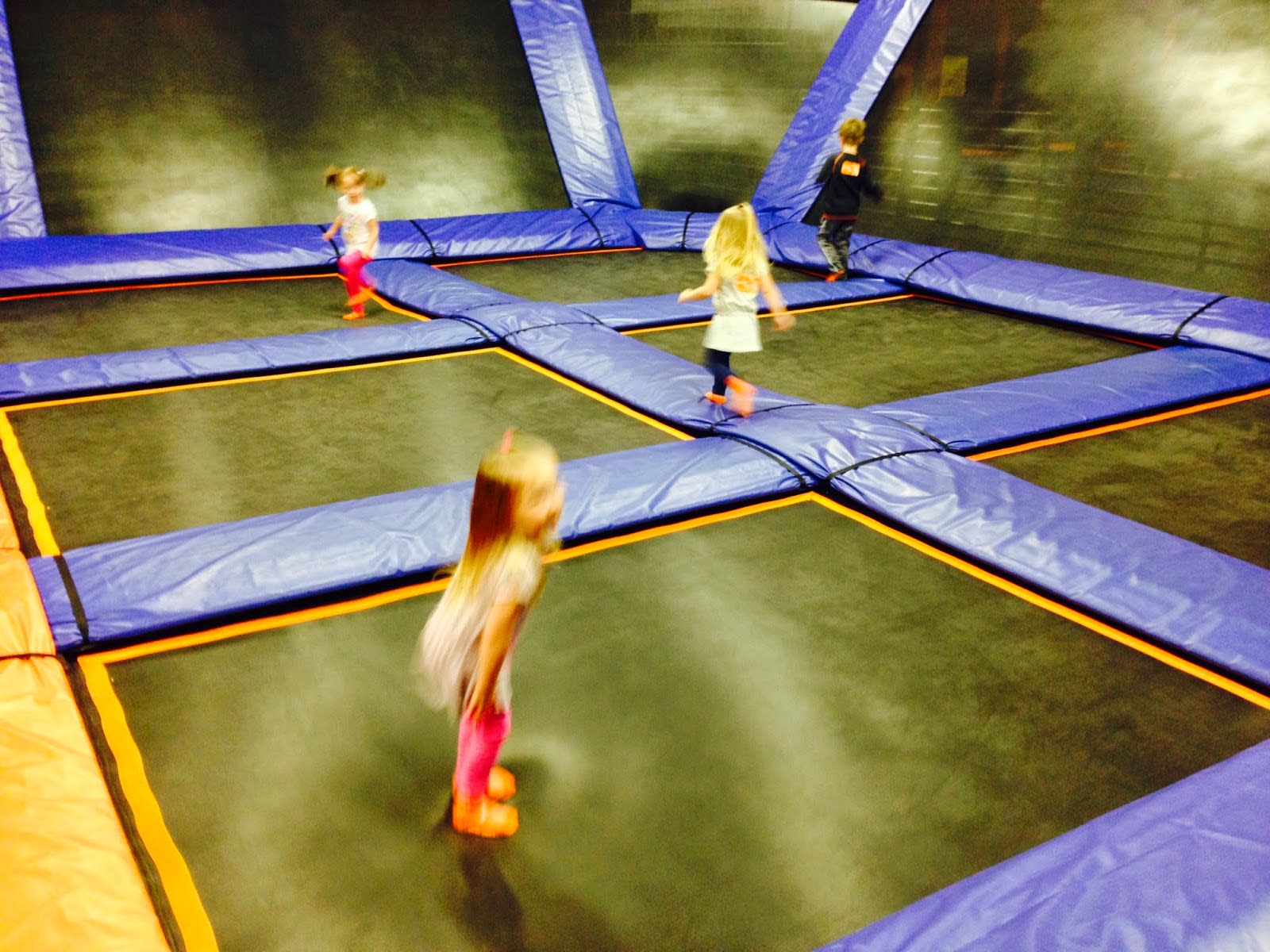 Toddler jump area.
of fun!
TIPS: (1) Register online before you go. (2) Every jumper gets a pair of cool orange socks. If you bring them back on your next visit you'll receive $2 off admission.
Older kids playing dodgeball.