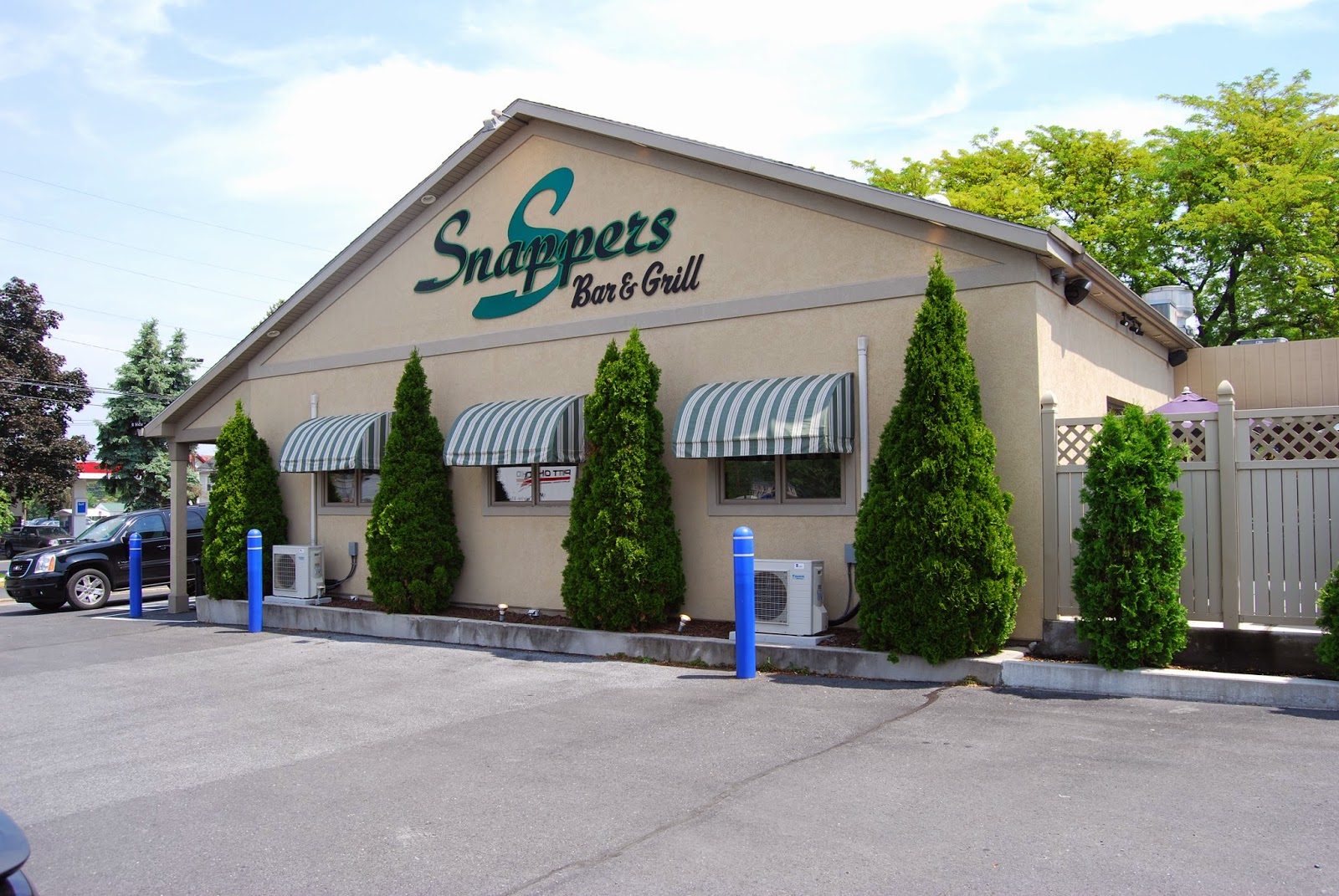 I lunched today at Snappers Bar & Grill 
(120 E. Allen Road, Mechanicsburg, across the street from the Library) – devoured my chicken wrap that oozed in goodness and then when fully satiated realized I had omitted the picture taking step. Not to fret, I told our server of my major gaffe and we worked out a deal that I could take pictures of the meals coming out for the table next to me – a table of 10. So, you can see that Snappers has a great variety – burgers, sandwiches, wraps, great fries and home-made chips, fresh salads that beg to be devoured and since I missed the soup course that came to this table – I will tell you Snappers does a great job with their soups too. Lots of choices for your sides and this is just the lunch menu!
The owner came out to check on us – this place is bright, cheery and delivers a great meal for the price! When I asked the server if I could "snap" some pictures – she said of course, "we're snappers".  If you want to be appreciated and you appreciate good quality food – try Snappers.
-Shireen