One of my absolute favorite places to shop in the spring and summer months is Highland Gardens in Camp Hill. This spot is dangerously close to where I live, but even if you are farther away, or just visiting, this garden center is worth the stop. Whenever I have family visiting this is one of the first places they request we go!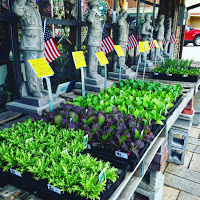 Plan to spend some time here, because they have a huge indoor and outdoor shopping area filled with plants and everything you need for your garden. The outside is lined with pallets topped with all kinds of herbs, vegetable plants, flowers, and bushes. One of my favorite things about this store is that all the plants have a helpful sign that tells you everything you need to know. If you have more questions, just find a staff member...they all know what they are talking about!

This is the place to go if you're planting an herb or vegetable garden. We have always had good luck with their plants and they have an amazing selection including varieties I've never heard of but always want to try.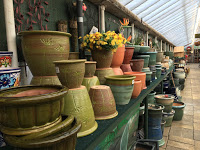 Two of my favorites from here are the pineapple mint plant (great for water and tea) and the flashy trout's back lettuce, it just kept coming back after we would pick it and the lettuce lasted a really long time.

After browsing all the outdoor plants, head inside for anything else you may need. They have a huge area with so many different pots for planting. They also have a nice selection of birdhouses, feeders, indoor plants (like these cool air plants to the right) and outdoor decor.


Highland Gardens definitely beats going to the big box stores for garden supplies because of the variety and knowledge of the staff.

Make a whole weekend out of it by browsing Cumberland Valley's other garden centers and local markets here.