Each year, as we head into fall, Appalachian Brewing Company celebrates Oktoberfest, and 2020 is no different. Head to any of their locations from September 26 to October 18 and enjoy two new Oktoberfest releases and a special Oktoberfest menu. Keep reading to see additional releases from ABC in October. 
Oktoberfest Specials
Kipona Fest Marzen Lager - 5.2% ABV (Release Date: Friday, 9/25/20)
This Oktoberfest style Marzen is a favorite at the famous Bavarian fall beer festivals. The distinct toasted malt flavor of this amber lager finishes quite crisp due to the extensive lagering of this beer. One sip and you'll swear you're in Munich.
Hinterland Hefeweizen - 5.5% ABV (Release Date: Friday, 9/25/20)
A classically brewed German-style Hefeweizen. ABC uses the finest Bavarian ingredients to create an unfiltered wheat beer, with a fluffy head and notes of banana and clove.
October 2020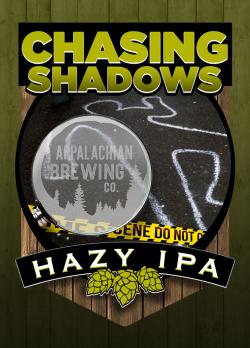 Chasing Shadows IPA - 7.3% ABV (Release Date: 10/1/20)
Utilizing new fermentation and dry hop techniques, this Double Dry Hopped, New England IPA has flavors of pineapple, overripe mango, and bright citrus fruits. It was generously double dry-hopped using two unique blends of Citra, Mosaic, and Amarillo creating a balanced but intense flavor profile. 
Hop Offering Session IPA - 4.9% ABV (Release Date: 10/12/20)
A session IPA packed full of aroma without the intensities of a traditional IPA.  Dry-hopped with Citra, Simcoe, and Amarillo-this session beer pours a beautiful golden hue. Careful use of Dextrine malts produces a medium-bodied ale with lots of Citrus and Stone Fruit aromas, and just enough bitterness to tie it all together.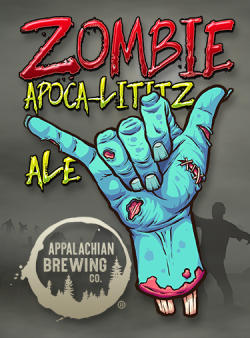 Zombie Apocolititz Honey Ale - 6.5% ABV (Release Date: 10/23/20)
Zombie is a hopped-up honey red ale. The honey and caramalt provide balance to the sufficient hop bite. This beer was originally named because of a race in Lititz where "zombies" chased the participants. Race down to your nearest ABC and get Zombied!
Mangolorian Sour - 4.4% ABV (Release Date 10/26/20)
Brewed in a galaxy far, far away, this sour has the perfect touch of mango and will have you coming back for more. Pew Pew.
Future Beer Releases:
November: Sigma Oasis, Pastry Stout, Chasing Shadows
December: Grinnin Griz, Espresso Stout, Ember Remain
When visiting, don't forget to pick up the Cumberland Valley Beer Trail passport and start earning prizes.