Bella Torta Bakery in Lemoyne (324 Market Street) is at the perfect location to stop in the morning and pick up some goodies for your friends at the office. This is what I did today – 12 beautiful cupcakes to celebrate a co-workers birthday today!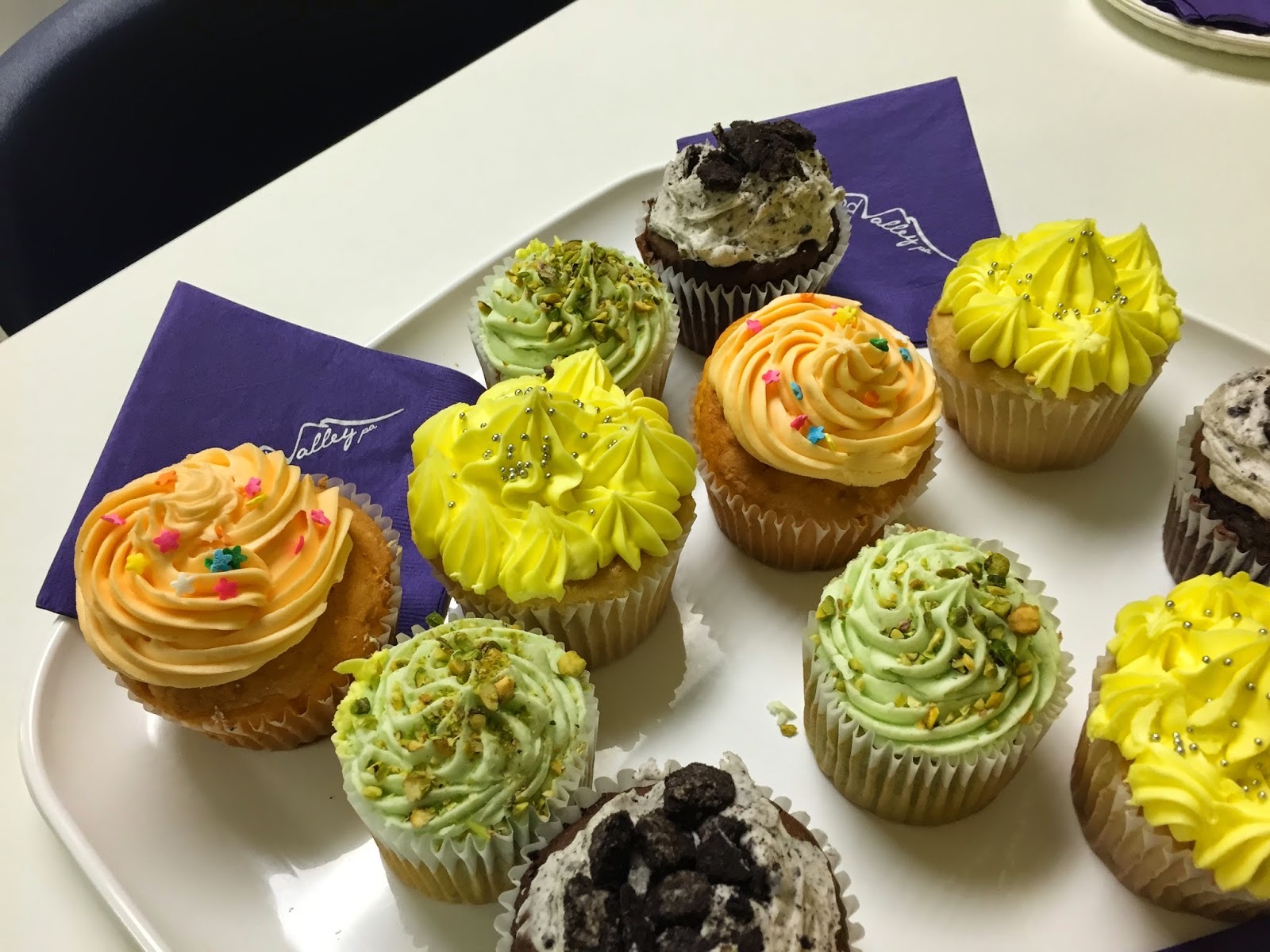 Bella Torta has been open since September and the owner's mom greeted me warmly and helped me to select my special treats.  When I was pondering all my options, I asked what she would recommend….so, the answer came back "pistachio buttercream" is a favorite – so, I of course I had to give it a try. We had banana, chocolate oreo and orange cream cupcakes!  Yum!  If you can dream the flavor, Bella Torta can bake it – don't be afraid to experiment. All the ingredients are fresh and created with love.
This is not just a morning or special occasion place – there's nice seating and they even have a lunch menu. You could hang out all day and just try each beautiful sweet treat, one right after another. Cumberland Valley has quite a number of really good bakeries and Bella Torta can be added to that list of go-to places that you consider for your instant gratification sweet tooth needs or special occasion. Best of all, they are open 6am to 6 pm, Tuesday through Saturday. The mom told me that they have a strong following for their sticky buns – will have to try that the next time.