Oyster Mill Playhouse
.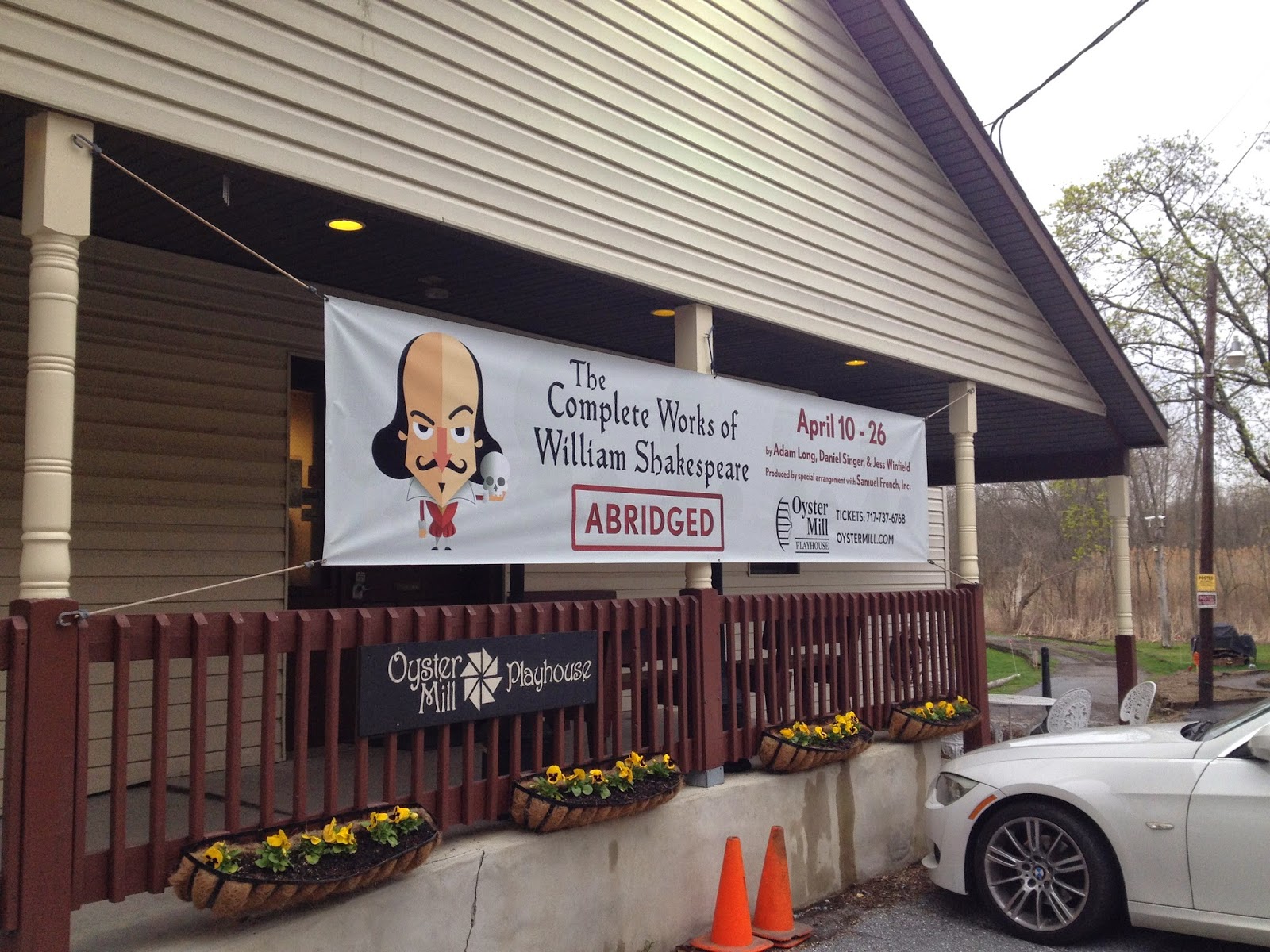 Oyster Mill Playhouse is nestled on a scenic, winding road beside the
Conodoguinet Creek
(fitting, since Conodoguinet translates to "a long way with many bends" in Native American). Standing at the site of an original mill (hence the name), the playhouse is now a 91-seat, all-volunteer run theater. Don't let the volunteer crew and cast fool you, as this theater has a eight show run January - November this year of recognizable performances including Jesus Christ Superstar.
Last night I enjoyed The Complete Works of William Shakespeare - Abridged. I was unfamiliar with the play and unsure of what to expect, but what I received was 97 minutes pure comedy. Three actors (yes, only three!) tore through all 37 of Shakespeare's plays in an upbeat, informative and very funny whirlwind. Unusual tellings, including a football game, rap and even performing the play backwards, kept the crowd's full attention. Fun props made their way onstage, including Godzilla and some light sabers.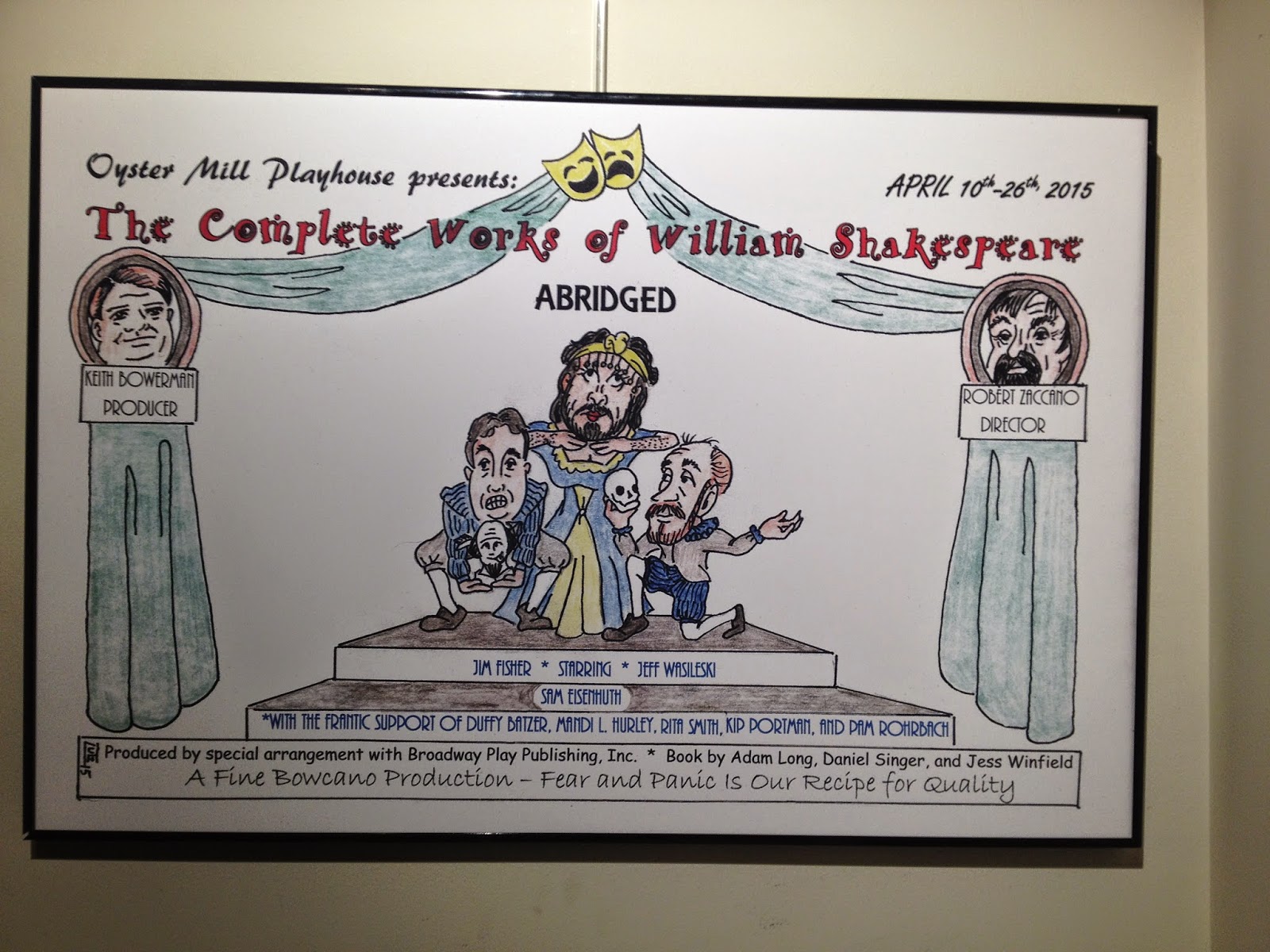 The highlight of the evening for me was the telling of Hamlet. I don't want to go into too much detail as not to spoil the surprise, but I was able to enjoy my 15 minutes of fame under the spotlight as I was brought onstage to act as Ophelia's "id". It may have been a small moment, but it definitely made the night memorable!
The Complete Works of William Shakespeare - Abridged runs through April 26, 2015.