This performance season marks the 10th for the state-of-the-art H. Ric Luhrs Performing Arts Center at Shippensburg University. Special performances and fan favorites from the past nine seasons have been added to the lineup to make this the best season yet at The Luhrs Center. It all kicks off this week on August 21st with funnyman Kevin James.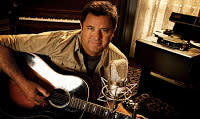 September features country music staple Vince Gill on the 10th and THE ORCHESTRA - Starring ELO and ELO Part 2 former members on the 26th. The beginning of October brings the Broadway hit 42nd Street on the 8th and PETER FRAMPTON RAW, An Acoustic Tour on the 17th. On Oct. 19th, try your hand, or feet rather, at ballroom dancing. Both beginner and advanced classes will be taking place on the stage. The end of the month features a variety of music legends including REO Speedwagon on the 21st, Three Dog Night on the 24th and Paul Anka on the 29th.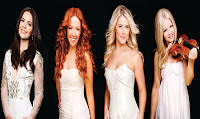 November begins with laughs as Bill Engvall takes the stage on the 5th. Music rounds out this month with performances by Styx on Nov. 11th, The Tenors on Nov. 19th and the Shippensburg University Community Orchestra on Nov. 22nd. In December you can celebrate the season with Celtic Women "Home for Christmas" - The Symphony Tour on the 3rd and Mannheim Steamroller Christmas by Chip Davis on the 9th. Bring the kids along for two showings of Junie B's Essential Survival Guide to School on Dec. 5th.


The month of February offers something for everyone. Music performances include River City Brass on the 4th and country star Joe Nichols on the 13th. On Feb. 19th be wowed by Drew Thomas Magic - "Materialize" and then inspired on the 25th with the Hill Harper Lecture: Building a Foundation for Your Life. Finally, the whole family will enjoy Jack Hanna's Into the Wild Live on Feb. 26th.

March rolls in with Yamato The Drummers of Japan on the 15th and musical fun continues with Jay & The Americans on the 18th. Another special children's performance on the 19th features Skippyjon Jones Snow What.


April includes a variety of acts with Million Dollar Quartet on the 2nd, The Peking Acrobats on the 7th, the hilarious Capitol Steps on the 14th and Larry Gatlin & The Gatlin Brothers on the 21st. The season rounds out with Sinatra Forever: Salute to Frank Sinatra on May 14th and Hotel California - "A Salute to the Eagles" on June 4th.

As you can see the calendar is full with fun performances and musical acts at the Luhrs Center. Celebrate with someone special and get your tickets before they sell out! View a complete list of performances with dates and times here.

If you go: Before the show, grab dinner at one of the cozy restaurants in Shippensburg. Find American classics at University Grille, CJ's American Pub & Grill and Knute's Pub & Grill.