Summer, summer summertime in the immortal words of the "Fresh Prince" Will Smith and there is nothing better than beating the heat with ice cream. Regular ice cream, soft serve, frozen custard, milkshakes, and even frozen yogurt…they all do the trick. Types, flavors, kinds, and toppings all need to be considered when choosing your ice cream. Throughout the summer I've made stops at some of the area's best ice cream spots (I know you pity me, but somebody has to do it) and tried a lot new ice cream flavors and recipes.
Leo's Homemade Ice Cream
- Carlisle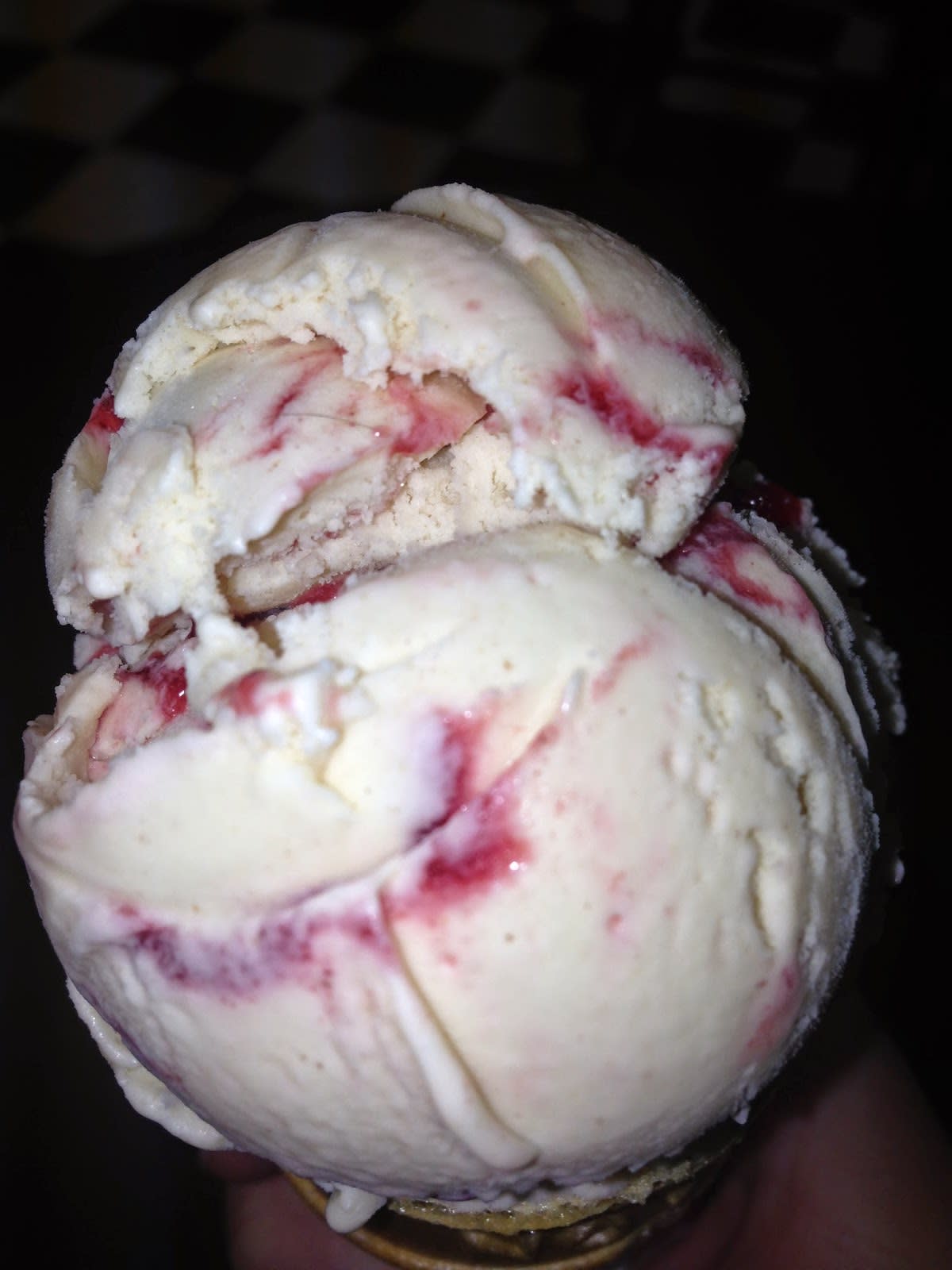 Peanut Butter Jelly Time!
Leo's Homemade Ice Cream has long been a favorite of Carlisle residents and recently moved to High Street near Dickinson University. Sure Leo's has all of your traditional favorites, but they also have flavors like Peanut Butter Cookie Dough or Cherry Chocolate Chip. It's not always an easy decision on what to get, but I went with a sure thing AND something I've never had before…Peanut Butter & Jelly ice cream. It's peanut butter ice cream with red raspberry swirl…please sit down and finish reading before you run off.
Leo's new location is pretty sweet too, with lots of seating available and an outdoor picnic area outside. Their website lists 98 possible flavors, which means at least 98 visits! In 2013 they were ranked in the top 10 of ice cream shops in the country! Leo's delivered big time and I certainly plan on stockpiling some in my freezer very soon.
During my recent visit to Shippensburg I made a list of places I wanted to go and Goose Bros. was certainly on the top of my list. I scanned their flavors on their website a few times before coming in, but I still hadn't made my mind up. I sampled a few flavors, but that the one really caught my attention was a limited time "Cookie Monster" flavor. Cookie Monster is aptly named after the Sesame Street character who loves cookies (I know something about that!). One of Cookie Monster's distinguishable traits is the color blue, so it was no surprise the ice cream was blue. It was a soft, but not soft serve, vanilla colored blue with small pieces of Oreos and other candy inside. 
The proverbial cherry on top was the waffle cone I ordered with it.
Goose Bros. has a large selection, but the Cookie Monster is only available for a limited time, so try before summer's end! As a warning, if eat you ice cream like I do, your mouth may turn blue.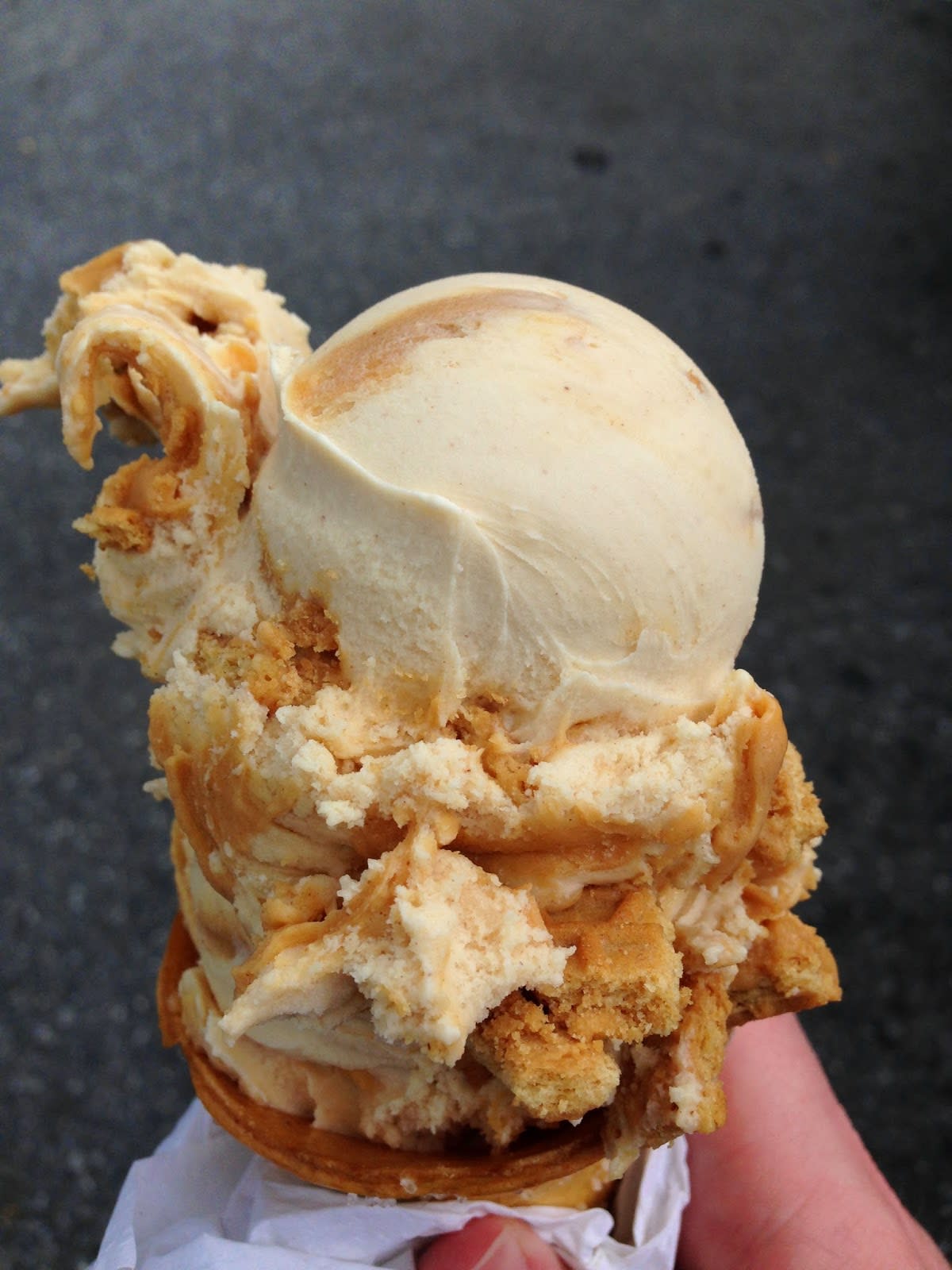 Massey's isn't technically ice cream, but frozen custard, where a little bit of egg yolk can go a long way. Massey's hand-dipped flavors change daily and are posted on their Facebook page. You can almost always count on vanilla, chocolate, and raspberry being options every day. Some recent flavors that have stuck out to me include Peanut Butter Oreo, Cherry Pie, and Pineapple Upside Down Cake. After a suggestion, I went for the Nutter Butter on a pretzel cone and I must say this was pretty amazing. The soft texture and Nutter Butter pieces were really delightful!
In addition to the ice cream, the staff was friendly and the hand-dipped frozen custard was very affordable. A definite must-stop for Cumberland Valley residents and visitors.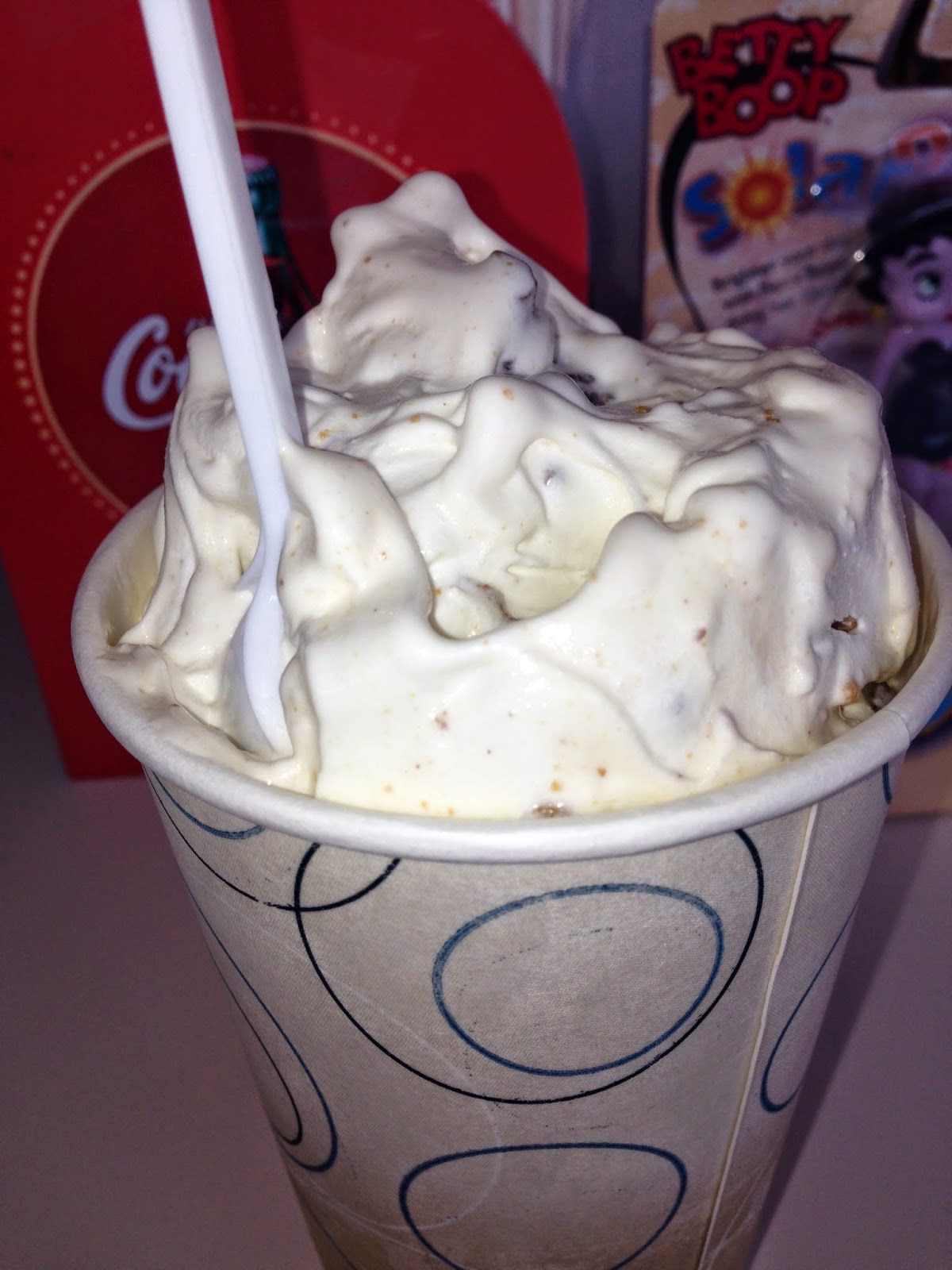 The Whistle Stop's nostalgic feel may remind some of the 50s and 60s, but for me, it reminds me much of my childhood. This was the place to get ice cream. For old time's sake, I went to back to the Whistle Stop for this "research" project. I've always enjoyed their food and the ice cream was even better!
I decided against traditional ice cream and ordered a Hurricane (think DQ's Blizzard, but with a different weather catastrophe). I got the trusted Peanut Butter Cup and it did not disappoint. A rather large serving, with tons of peanut butter cups mixed in. It was a perfect treat for a hot summer day.
Places I Have Yet To Visit, But Plan On It
Eckels Ice Cream Fountain is actually quite famous for something other than its Ice Cream. The building originally opened in 1879 as a pharmacy and was a featured location in 1999 film "Girl, Interrupted" starring Whoppi Goldberg and Angelina Jolie. Eckels reopened and now serves ice cream, ice cream sodas, milk shakes, and more. Eckels is open Friday-Sunday.
I've asked people on our social media sites their favorite ice cream location and Rakestraw's in Mechanicsburg is easily one of the most talked about. The place has been serving ice cream for over a century in Mechanicsburg and continues today! You can read all about Rakestraw's in on of our previous blogs here .