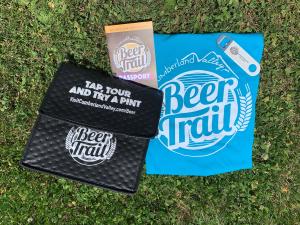 The Cumberland Valley Beer Trail launched in April 2017 with 15 locations. The trail has now expanded to 30 locations -- from Chambersburg to Harrisburg -- offering craft beer and wines, mead, hard cider, and spirits. Whether you are trying the trail for the first time or you've participated before, the distinctive styles along the trail will delight you and the new locations will keep you coming back for more. Download your passport or pick up a printed copy at any of the participating locations. Collect stickers from each location you visit and submit for prizes. You must get a sticker from at least five different locations to earn a prize. The more stickers, the better the prize! 
NOTE: An updated beer trail passport will be available in early August. In the meantime, keep using your current passport. You can submit more than one passport at a time as long as the stickers on each passport are from different locations.  
New Additions
Cold Springs Inn & Brewing Co, in Mechanicsburg, takes full advantage of its scenic location along the Yellow Breeches Creek with a large deck. Guests will find a simple menu of tasty food and a selection of delicious in-house and locally brewed beer plus wine and spirits.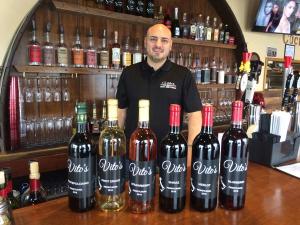 Vito's Italian Ristorante in Camp Hill is one of only a handful of restaurants in the area making and selling its own wine. The grapes are sourced from California and the blueberries and strawberries are purchased from New Jersey. Their 1,000-liter stainless steel tank ferments the wine on-site. The delicious Italian food is an added bonus.
The Winery at the Long Shot Farm is the first winery in the Cumberland Valley to grow, process and bottle their wines from grapes grown on-site. The tasting room, in a renovated barn, provides a rustic ambiance that complements the scenic location with views of the nearby North Mountain. Guests can also enjoy the more than 10 wines from a deck that overlooks the vineyards and a pond.
Hook & Flask Still Works (opening on July 20, 2019) is downtown Carlisle's newest craft beverage location. Located in an older building remodeled to look like an old firehouse, the distillery focuses on using local grains as much as possible.
Weekend Easy
As always, Beer Trail participants are encouraged to drink responsibly. Book a package with the Cumberland Valley Beer Trail's exclusive transportation partners Unique Limousine and Premiere #1 Limousine for a safe and fun way to experience all the great locations throughout the Valley.
Check out our online calendar for events happening along the Beer Trail so you can better plan your weekend getaway. Click here for a list of lodging options -- from comfortable B&Bs to full-service hotels.
And, be sure to share your Cumberland Valley Beer Trail photos with us on Instagram. #FounditinCV #WeekendEasy