Penn State Dickinson School of Law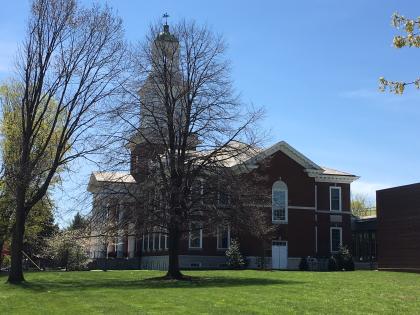 The Dickinson School of Law was founded in 1834 and is the oldest law school in Pennsylvania and the fifth oldest in the country. Over the years, graduates have included the nation's finest attorneys, judges, government and corporate leaders, and legal educators. In 1997, the school merged with Penn State but continues its legacy as an innovative leader in experiential education.
The small class size of no more than 75 students means that students learn in a supportive and intimate environment. The carefully planned curriculum teaches problem-solving skills and other core competencies; specialized substantive knowledge; and the practical skills necessary for students to practice law in an ever-changing world.
The campus is located in the charming and historic town of Carlisle where students can enjoy a variety of eclectic dining, shopping and entertainment options. See below for some suggestions or further explore the restaurants and attractions of Cumberland Valley.
When planning a visit to campus, be sure to request a Visitors Guide or stop by our Visitors Center located at 33 West High Street, Carlisle.