COVID-19 Destination Updates
Updates For Visitors & Residents
The well-being of our guests and residents is the highest priority for the Cumberland Valley Visitors Bureau and we promote and encourage healthy and responsible travel. All travelers should seek and heed the latest expert guidance and take any necessary precautions. For your convenience, we have compiled a list of online resources below. We understand this situation is evolving and we will do our best to stay up-to-date.
As our tourism partners continue to adjust to recommendations and guidelines issued by public health authorities and the state and federal government, many locations are indefinitely closed to the public as a preventive measure to keep themselves and their communities safe. But that doesn't mean you still can't experience the best that Cumberland Valley has to offer as many of these locations continue to find creative ways to bring their businesses to you. If you are in the area, numerous restaurants continue to offer takeout, curbside pickup, or delivery options for both food and beverages. Shop online at many of our stores for the perfect pick-me-up that will be shipped directly to you. Or, purchase gift cards to be used during a future visit.
While we are doing our best to provide the latest updates but you should visit each partner's website or Facebook page for the most current information on closures or event cancellations. Also, consider signing up for our newsletter so you can receive updates on upcoming and rescheduled events.
Meanwhile, we encourage you to explore our website, check out all there is to see and do, order a free visitors guide, and plan your next Weekend Easy getaway when it is safe to travel again. In need of a little inspiration? Read our blog, see upcoming events still scheduled for later this year, check out our photo gallery below, or watch our videos of all there is to do in Cumberland Valley. We look forward to your visit!
Local & Regional Resources
Check these sites for the latest information in Cumberland Valley.
Updates for Local Tourism Partners
If your organization has canceled or changed an event that was posted to our online calendar, please email Stacey with changes.
FAQ
What closures are affecting Cumberland Valley tourism locations?
As Pennsylvania continues its efforts to stop the spread of COVID-19, Governor Tom Wolf and Secretary of Health Dr. Rachel Levine revised their "Stay at Home" orders to include Cumberland County. This order took effect at 8 pm on Monday, March 30, 2020, and will continue until April 30. Non-life sustaining business closures remain in effect. As a result, attractions, museums, spas and salons, shops, art galleries, performing arts centers, fitness centers, gyms, bowling alleys, and movie theaters have closed their physical locations. However, many shops continue to offer online sales and some museums, fitness centers, art galleries, and performing arts centers have added virtual tours, experiences, or services to allow for continued exploration while at home.
What events have been canceled?
All events through April are canceled or have been postponed. While we are doing our best to keep our online Events Calendar updated, you should visit each partner's website or Facebook page for the most current information on cancellations. We recommend you check with event organizers if you have questions about cancellations and/or refunds.
Are there opportunities for outdoor recreation while still practicing social distancing?
It's a beautiful time of year in the Cumberland Valley, and if you're healthy enough to get outside, please be vigilant about maintaining a six-foot distance from other people. If a park or outdoor area seems crowded, it's a good idea to find a less crowded place to enjoy. Carry hand sanitizer and use it if you touch surfaces like handrails, benches and other public areas. Follow current medical advice. Cindy Dunn, the Secretary of the Pennsylvania Department of Conservation and Natural Resources explains the best ways to keep safe while enjoying our natural spaces in this video.
With so many businesses and gathering places closed, our public parks, trails, and open lands are seeing record use. Many land managers are reporting double, triple, or even higher numbers of people than they normally see even in peak summer travel season. At the same time, many parks and trails have reduced staff available to help with maintenance. That means if you choose to recreate outside, it's more important than ever to take care of the public lands you visit. The Leave No Trace Center for Outdoor Ethics has resources on respecting nature while curing your COVID cabin fever.
Cumberland Valley's state parks (Colonel Denning, Pine Grove, and Kings Gap) remain open; however, all facilities are closed and public programs, events, and training in state parks and forests are canceled for through the end of April. This cancellation of events applies to all public educational programs, special events such as races and festivals, and teacher and other training. This includes programming by Friends groups and the Pennsylvania Parks and Forests Foundation. Read the most recent announcement issued by DCNR on March 23.
The president and CEO of the Appalachian Trail Conservancy has issued an unprecedented appeal for hikers to temporarily stay off the Appalachian Trail. Given its ever-increasing popularity recently, it is no longer a viable space to practice social distancing.
Many local parks and trails remain open; however, park facilities are closed and playground equipment should not be used.
Are restaurants and bars still open?
All restaurants and bars are closed for in-house dining. However, takeout, curbside pickup, and delivery may be available, often with a limited menu or hours of operation. Please check individual websites and social media channels to confirm hours of operation. 
What about hotels?
Hotels in Pennsylvania are considered an essential business and may continue to operate. However, some may decide to temporarily close. Hotels must shut down dine-in restaurants, pools, and fitness centers. Room service and take-out from their restaurants are still permitted. Call the hotel directly to confirm expectations. 
What about air travel to Cumberland Valley?
If you must travel to our region at this time, click here to read about the proactive steps being taken by Harrisburg International Airport to protect the health of passengers, employees, and others.
Cumberland Valley PA Photos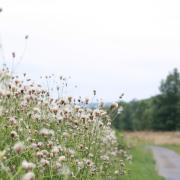 X
STAY UPDATED
Stay in the know about Cumberland Valley PA happenings by signing up for our newsletter.
Sign Up