Museums & Historical Societies
Cumberland Valley PA's award-winning museums and historical societies are filled with treasures waiting for you to discover. You'll find furniture, fire engines, American Indian art, Central PA Indian arrowheads and tools, folk art, quilts, trains and more with each visit.

Our museums and historical societies are also great places to research important moments in history and your genealogy.
Discover American history one soldier at a time at the U.S. Army Heritage & Education Center in Carlisle.
Uncover hidden gems like artwork from the Carlisle Indian School or the person who claims to have invented the telephone at the Cumberland County Historical Society in Carlisle.

Tip: Many museums are closed on Mondays, and some of the smaller museums have limited hours. Be sure to check their hours before planning a visit.
Find A Room
Call (877) 840-2923 to book by phone
Cumberland Valley Quick Links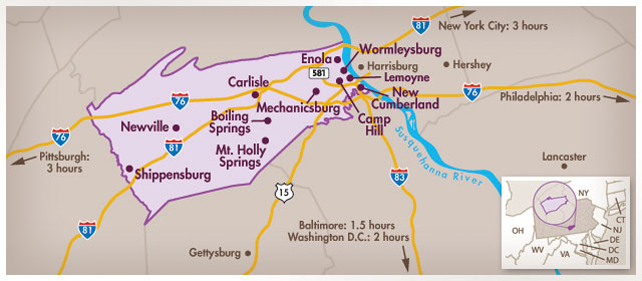 Explore the Valley using the map to the left or find activities and places to stay using the
Interactive Map