Hands-On Learning & Discovery
A Weekend Getaway for Kids
There's never a dull moment in Cumberland Valley, where you'll find excitement for the entire family during a weekend getaway filled with hands-on activities and do-it-yourself fun. Uncover unique museums and attractions where kids are encouraged to see, touch, explore, and create.
Ice Cream Trail
Cumberland Valley is a dream destination for ice cream lovers and there are plenty of places to find this cooling treat! Indulge in every conceivable ice cream concoction as you top off your Cumberland Valley adventure with a stop (or two) along the Cumberland Valley Ice Cream Trail. The free digital passport runs seasonally from Memorial Day through Labor  Day.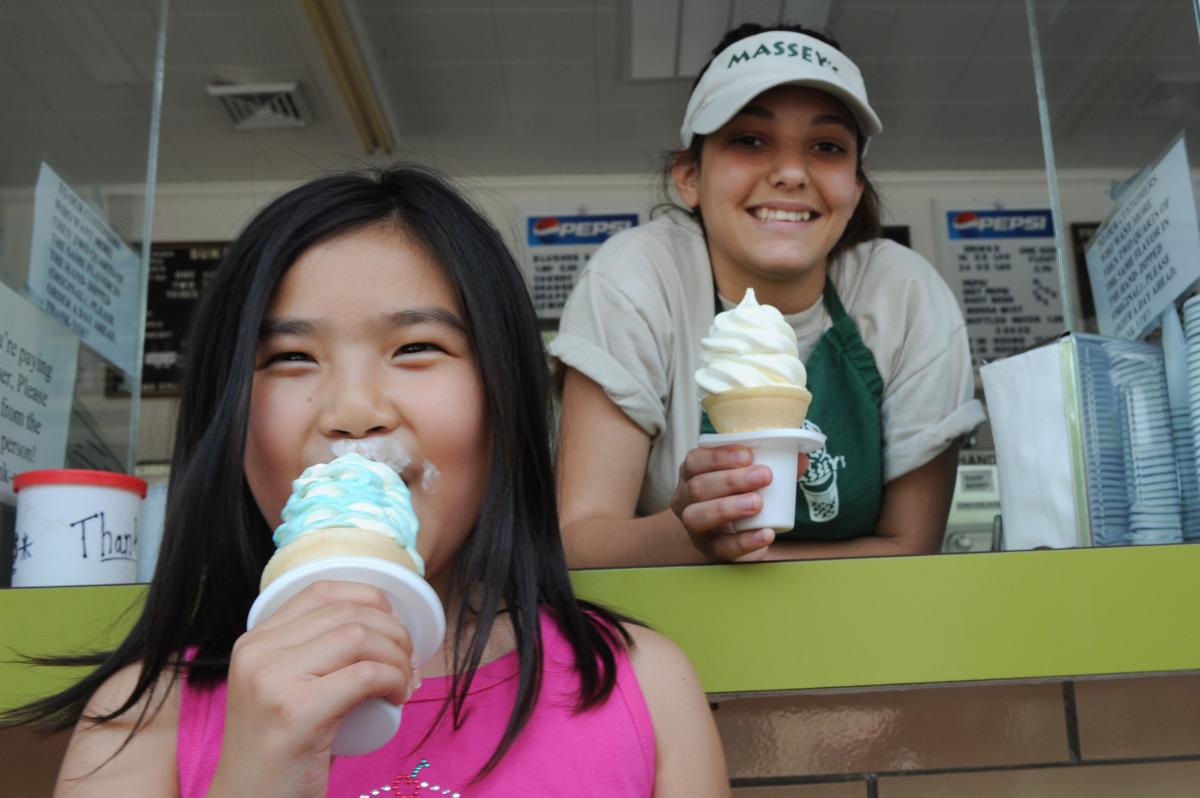 Lodging
Our hotels offer affordable accommodations and several amenities to make your stay feel more comfortable. Spread out in modern, roomy suites, find a hotel where the kids can splash in a pool, and enjoy complimentary parking and breakfast at many locations.
And don't forget our award-winning campgrounds and RV parks feature family-friendly options such as recreation halls, playgrounds, miniature golf, and fishing.
Day One
After settling in at your hotel, head out to dinner. With more than 200 local restaurants, choosing the perfect location can be a bit overwhelming. We have all the favorite fast-food chains, but here are a few suggestions for local restaurants that offer kids' menu options.
Caffe 101 in Boiling Springs offers indoor and outdoor dining and provides views of Children's Lake. Adults can choose from a large selection of Mexican food, while kids 12 and under can enjoy all their favorites, including grilled cheese, macaroni & cheese, chicken fingers, and more. Afterward, walk off the calories from your hearty meal with a leisurely stroll around Children's Lake. (NOTE: Construction and repairs at Children's Lake are underway through Fall 2023.)
Jo Jo's Pizza & Pasta in downtown Mechanicsburg has served the community since the early 1970s. An extensive menu of pizzas, pasta, and subs provides choices for even the pickiest eaters. Pinball and arcade games will keep the children busy and allow adults to relax. Jo Jo's also has a second location in Upper Allen Township. Or, explore more options for mouthwatering pizza in Cumberland Valley.
Redd's Smokehouse BBQ, located in Carlisle and Mechanicsburg, offers some of the best southern-cooked BBQ in central Pennsylvania. The kids' menu includes wings, sliders, chicken fingers, and bacon on a stick.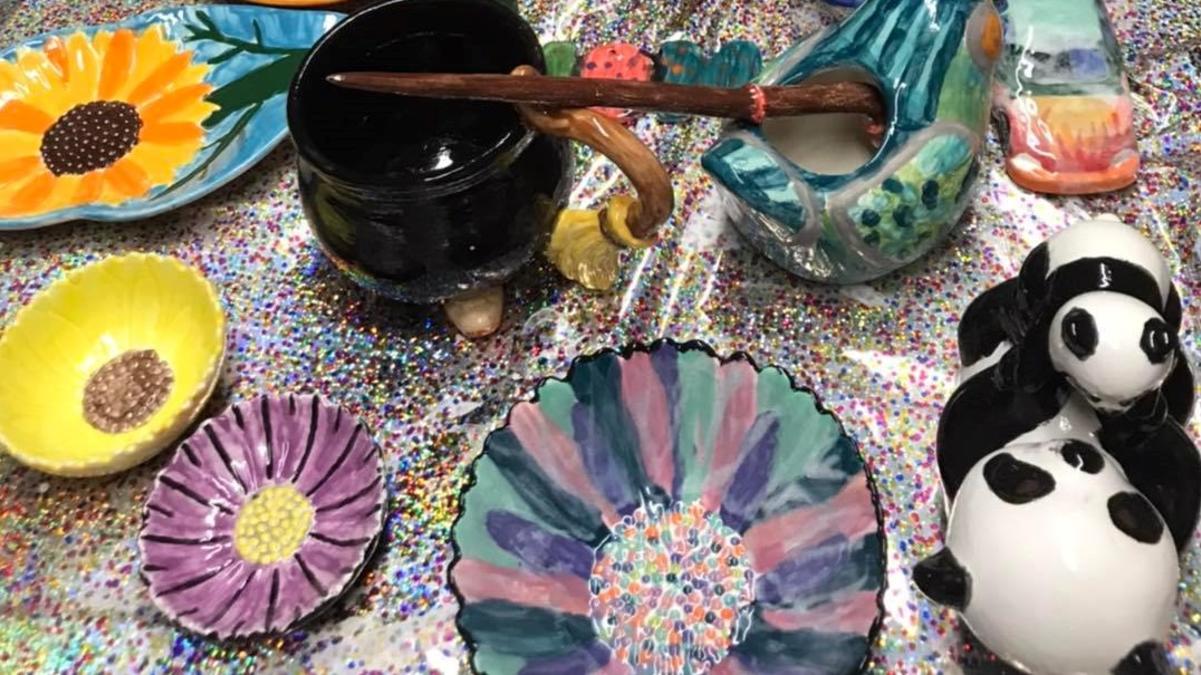 If you have time, end the day at Create-a-Palooza, located in a unique Victorian building in the heart of downtown Carlisle. You can unwind and let your creative juices flow at this art and activity studio for all ages. Stop by during open studio hours on Friday and Saturday from noon to 6 pm and Sunday from noon to 5 pm. Or attend theme nights from 6 pm to 8 pm on Friday and Saturday evenings. (Reservations for theme nights are strongly encouraged.)
Day Two
Start your day off right with breakfast. Valley Bistro in Enola serves breakfast all day, so you don't have to worry if you get a late start to the day. Menu items include delectable delights with a creative twist -- like Fruity Pebbles French Toast and Funfetti Pancakes. At Fay's Country Kitchen in Carlisle, guests will enjoy generous portions of homestyle cooking. Be sure to try the pancakes and bring cash because Fay's does not accept credit cards.
Then, discover these family-fun hotspots in Cumberland Valley, where kids become active participants as they explore their surroundings.
Begin your adventure at the Oakes Museum on Messiah University's campus. This specialty museum is devoted to natural history and contains exhibits that take you back thousands of years to America and Africa. The museum has 75 full mounts, including a zebra, elephant, giraffe, and ostrich. Ask at the front desk for a scavenger hunt to help engage children of all ages!
Children can enjoy hands-on exploration in the Discovery Room. Here they can browse through books about animals in the museum or use microscopes to zoom in on rocks, minerals, shells, reptiles, and amphibians. Each Saturday at 10:30 am features story time and a simple craft for children ages 3 to 8 (included in the admission price). TIP: The Oakes Museum is only open on Saturdays from 10 am to 4 pm.
Another Saturday morning option is an art class at Carlisle Arts Learning Center. These short 90-minute workshops offer an amazing opportunity for kids ages 6-12 to explore and appreciate the wonderful world of art as they work on material-driven art projects. (TIP: Check the schedule and sign-up online. All art supplies are included.)
Pick one of the Valley's diverse restaurants for an afternoon delight. Parents will appreciate lunch with a shot of caffeine. Cornerstone Coffeehouse in Camp Hill features an incredible selection of coffee, tea, espressos, and smoothies, plus a large lunch menu with something for everyone. Or relax at TJ Rockwell's in Mechanicsburg, where you'll find indoor and outdoor dining and a kids' menu that includes a 6-ounce grilled steak and the world's smallest sundae. Parents can choose from an extensive list of appetizers, soups, salads, sandwiches, and various entrees.
Dessert is a must after lunch, and what's better than creating delightful edible art?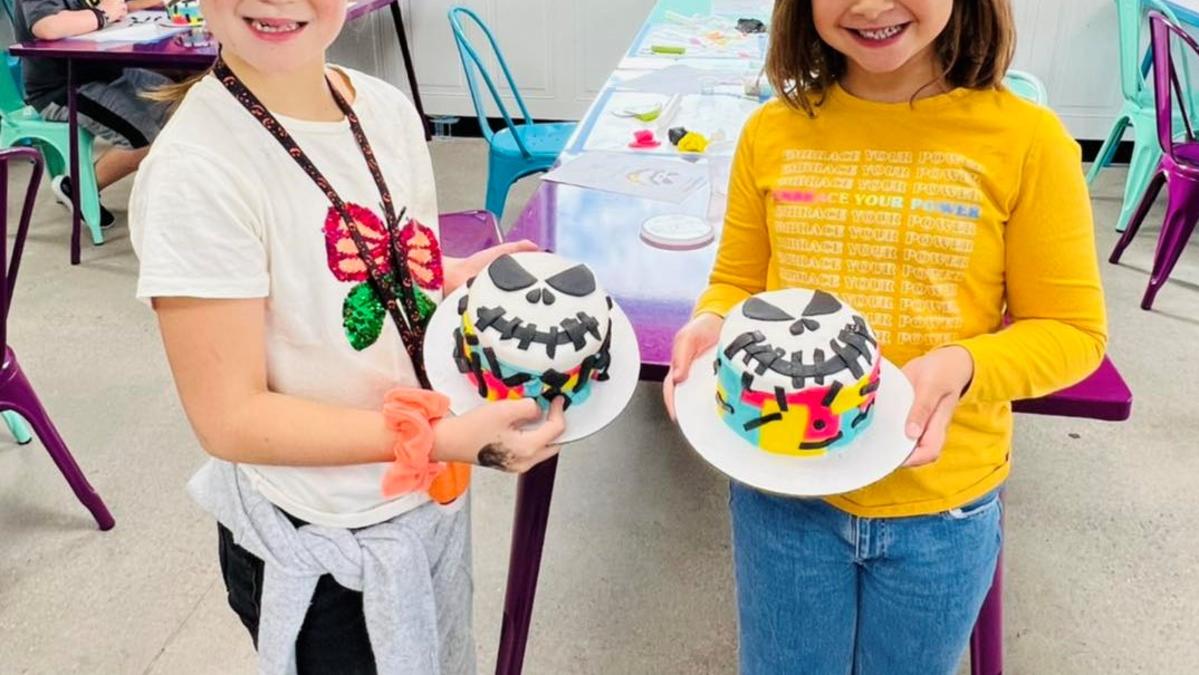 The littlest bakers will have fun at Jubilee Cake Studio, where parents can leave the mess to others. Pick your canvas – cupcakes, cookies, or cake – grab your goodies – frostings, fondants, and sprinkles – and decorate! Take a stroll down their 40-foot-long wall of decorating tools to choose the perfect option to express your creativity. Walk-ins are always welcome, but you can also sign up for a themed, instructor-led workshop. There are classes for toddlers to teens and more.
Ann's Cupcakery in downtown Mechanicsburg hosts cupcake workshops where youngsters (and adults) can practice their decorating skills. They provide six vanilla cupcakes, and guests work with buttercream frosting to create an assortment of cupcake designs during a themed, instructor-led class. (TIP: No walk-ins for the workshops. You must sign-up online.)
In the evening, combine food and fun at these options that are ideal for families with kids of all ages.
Cumberland Drive-In is one of only approximately 300 drive-in theatres remaining in the United States. It operates every Friday, Saturday, and Sunday evening through the summer. The second feature is always included in the admission price. Movies are mostly family-friendly (ratings of G, PG, or PG-13) and the playground area will keep your children entertained until the first feature begins. The snack bar offers great hot or cold food and beverages for a quick and easy meal.
Midway Bowling offers restored bowling lands, a sports simulator, and axe-throwing lanes. Food and drink options are available at the Sparetime Lounge. The outdoor patio is ideal for relaxing and enjoying corn hole, bocce ball, and other fun games. Or cozy up by the fire pits and enjoy the view of the night sky.
Grand Illusion, in downtown Carlisle, was recently ranked #5 by readers in USA Today's Best Cidery list for 2022. To add the magic, they have two Escape Rooms located on the third floor of their building. Combined with Grand Illusion's delicious ciders (craft sodas are available for the kids)) and delectable food, the Escape Rooms provide the perfect way to spend an evening with family.
Day Three
Don't pack up and leave just yet. Grab a quick meal at the breakfast buffet in your hotel and extend your weekend of discovery with one more stop.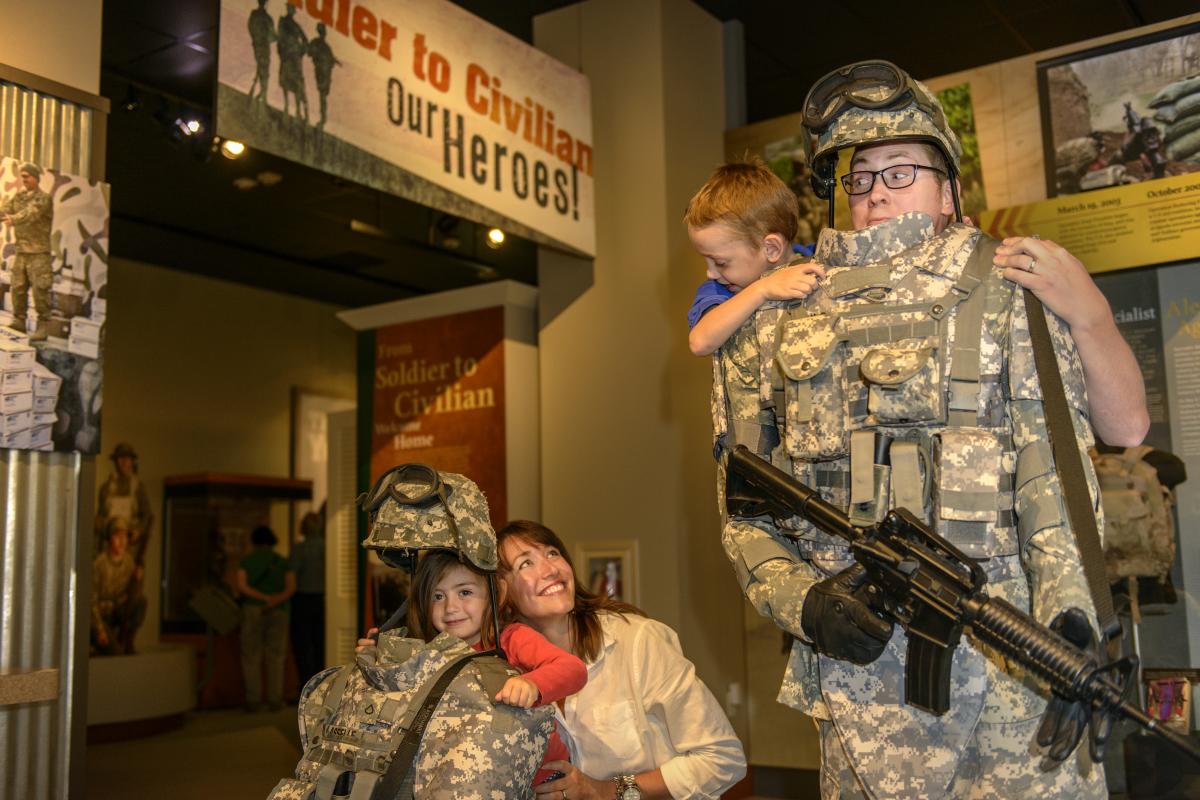 The U.S. Army Heritage and Education Center in Carlisle is dedicated to telling the story of the Army… one soldier at a time. The Soldier Experience indoor exhibit guides visitors through the U.S. Army experience starting with the Spanish American War and culminating in current operations. Kids can immerse themselves in history with the interactive exhibits, including a simulated shooting range, parachute drop, and Korean War night attack. This exhibit features hundreds of artifacts, smartphone interaction, and the opportunity to write a letter to a soldier currently serving in operations. Outside, kids can explore and touch military equipment and exhibits along the one-mile Army Heritage Trail, including a helicopter, tank, and WWI trench system.
It may be time to head home now, but we hope you'll plan a return visit after you've experienced all that Cumberland Valley offers. See you soon!
Other Experiential Attractions for Hands-On Fun