Romantic Getaways
 in Cumberland Valley
When was the last time you treated your loved one to a little something extra? Surprise them with a #WeekendEasy getaway in Cumberland Valley. Whether you're looking for a date night idea or an entire weekend away, the Valley's great dining, outdoor adventure, relaxing spas, and picturesque downtowns offer a one-of-a-kind trip. Here are some suggestions for your romantic rendezvous.
Lodging
Our hotels offer affordable accommodations as well as a number of amenities to make your stay feel more comfortable. Or choose more personalized service at one of Cumberland Valley's truly unique B&Bs, where you can find a tranquil escape and hometown hospitality that will make your weekend getaway memorable. For a full pampering experience, treat yourself to a stay at Allenberry Resort, a premier destination for tranquility amidst 57 acres. Luxurious rooms, exquisite on-site dining, an outdoor pool, access to the Yellow Breeches Creek and the Appalachian Trail, plus theatrical and musical performances at The Playhouse, all promise a world-class getaway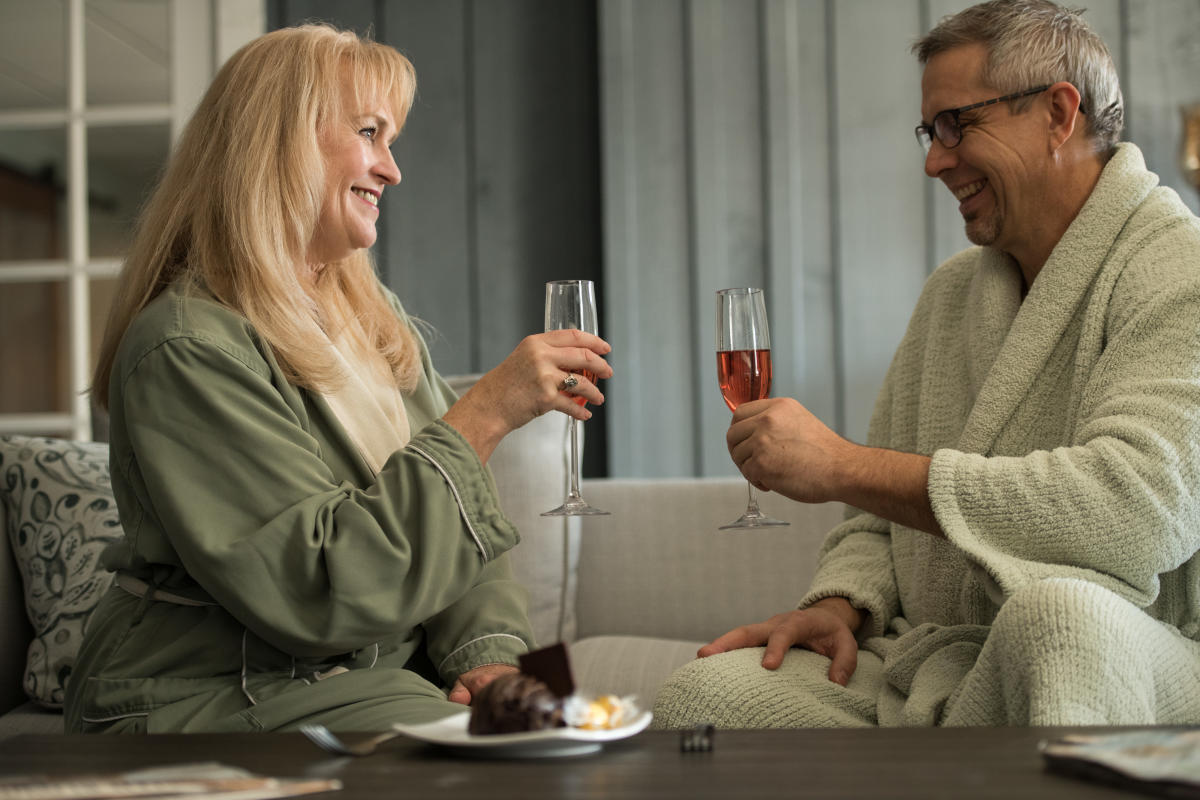 Day One
Arrive in the afternoon and settle into your room before heading out to dinner. With more than 200 local restaurants, it can be a bit overwhelming to choose the perfect location. Here are a few suggestions:
Located inside Comfort Suites in historic downtown Carlisle, 1794 The Whiskey Rebellion serves up a strong emphasis on locally-sourced foods and sustainability. Whether's it's their farm-to-table menu items or the farm-to-shaker cocktails featuring Pennsylvania Whiskey, at 1794 guests will find an authentic experience with a menu that expresses the roots of the community. After dinner, walk around the corner and catch a movie or performance at the art-deco Carlisle Theatre. 
Set sail aboard the Pride of the Susquehanna riverboat, an authentic stern-driven paddlewheeler, for a sunset dinner cruise along the scenic shores of the Susquehanna River. This is by far the best view of the Harrisburg skyline and a unique and memorable way to spend the evening. You will enjoy a breathtaking 2-hour cruise while tasting a delicious 3-course dinner. Enjoy the ambiance of the boat's elegant wood, brass, and copper-adorned climate-controlled salon. (TIP: Check the schedule and be sure to book in advance.)
THEA in Mechanicsburg offers a casual yet upscale dining experience with a menu that reflects the owner's Greek and German heritage. You will find superior service and a kitchen that creates delicious cuisine featuring fresh, local ingredients. THEA is BYOB so if you have time beforehand pick up wine or cider to go from Castlerigg Wine Shop or Grand Illusion Hard Cider, both in Carlisle. Or, plan to end the evening with a drink at nearby Mellow Mink Brewing, an upscale yet relaxed modern brewery with a focus on sour beers, IPAs, stouts, and a variety of classic styles.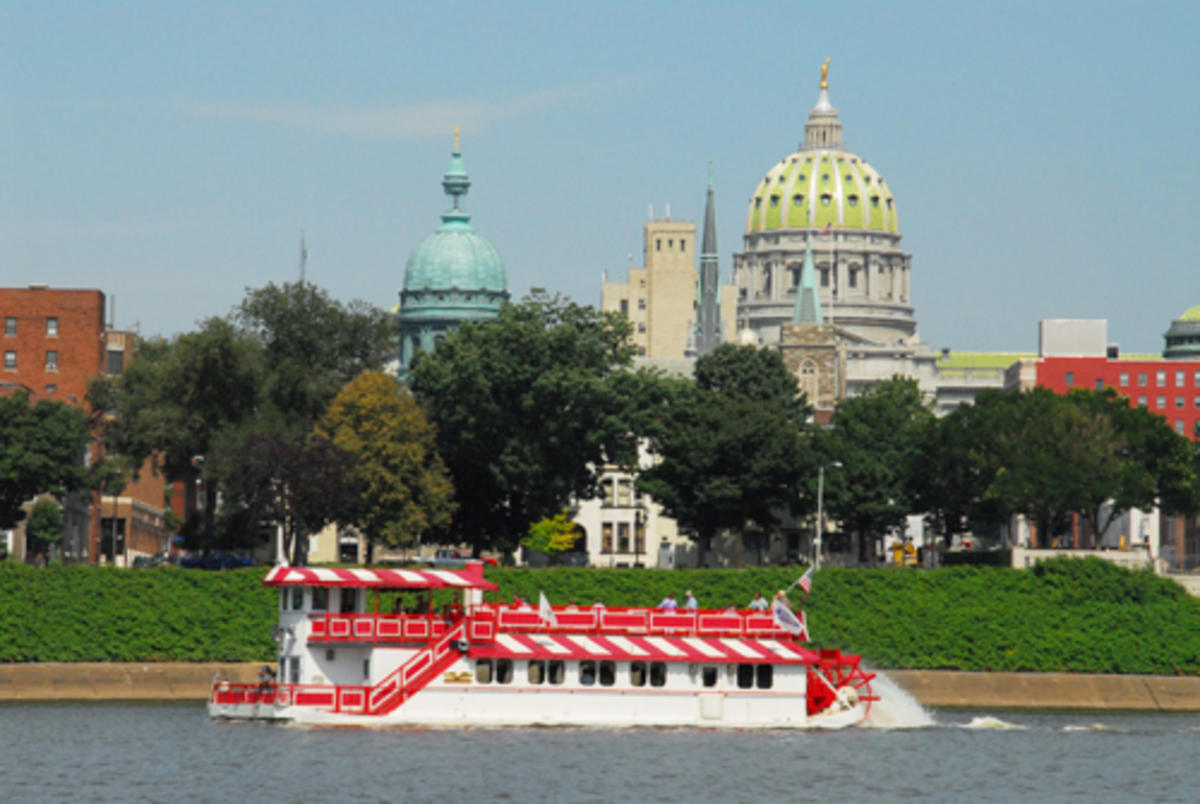 Day Two
Start your day off right with breakfast. Valley Bistro in Enola serves breakfast all day so you don't have to worry if you spent the morning sleeping in. Menu items include delectable delights with a creative twist -- like Red Velvet Pancakes and Holy Cannoli French Toast. At Stevie's Bistro in Camp Hill, guests can order sweet and savory crepes, omelets, eggs benedict, and more.
Then, uncover some hidden gems in Cumberland Valley as you enjoy a casual stroll through one (or more) of our charming downtowns. You'll find delightful architecture, unique museums, art galleries, and friendly local shops where you can purchase one-of-a-kind finds you won't be able to resist, like vintage and antique treasures, jewelry, clothing, artwork, and more. You can reach all of our downtown destinations in no more than 30 minutes along the highways, but you might want to enjoy a more leisurely drive and take the scenic routes instead.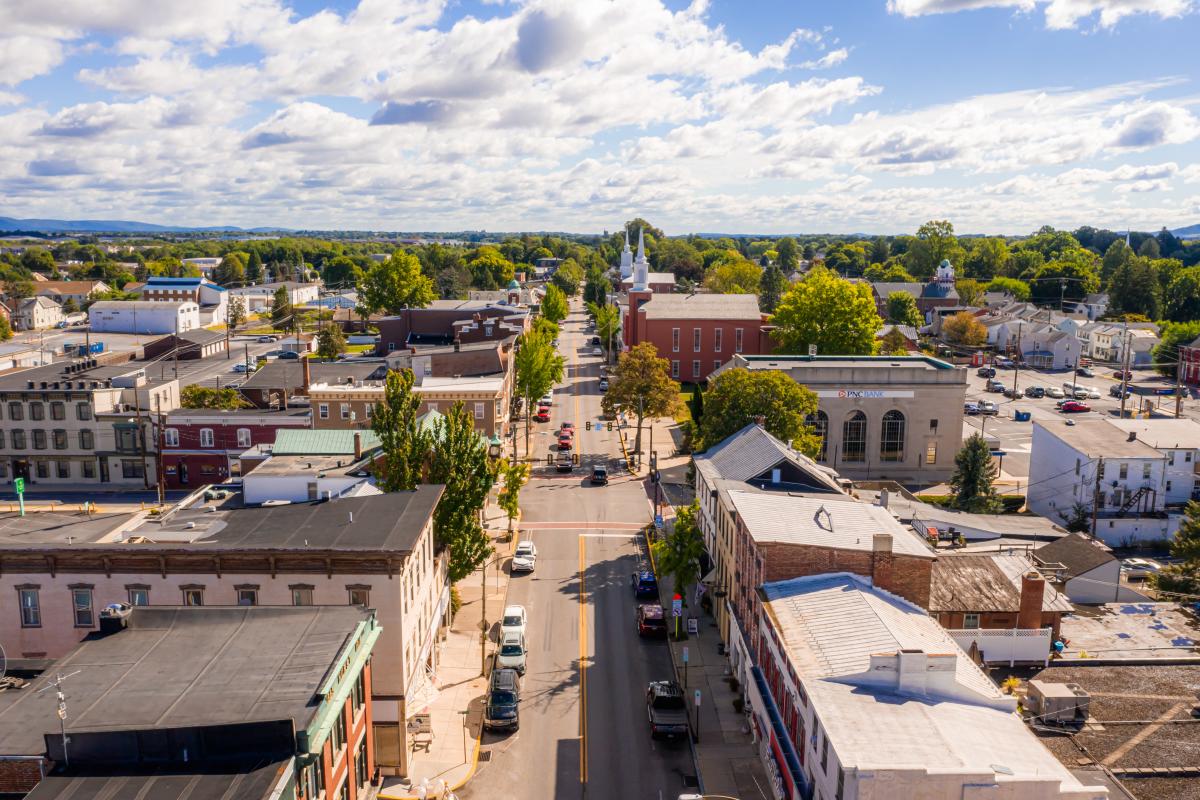 Pick any one of the Valley's diverse restaurants for an afternoon dining delight. A light lunch with a shot of caffeine might be just what you need. Cornerstone Coffeehouse in Camp Hill features an incredible selection of coffee and tea, espressos, and smoothies. plus a lunch menu that includes salads, sandwiches, and more. Square Bean in Carlisle provides a relaxing respite and features excellent coffees, lattes, sandwiches, smoothies, and wraps. Click here to read more about our coffee shops.
Or choose a picnic lunch with a charcuterie board at Talking Breads. Bring a blanket and find a seat at one of the picnic tables at this full-circle farm or purchase a board to go. The European-style bread is full of flavor and guaranteed to be fresh because the owners stone mill fresh flour every week.
Following lunch, head to SPAtacular Escapes in Mechanicsburg for a couples massage. Choose from any of your favorite massage modalities (Swedish, deep tissue, hot stone, and more) enjoy your individually customized massage with your partner in the same room at the same time. (Be sure to schedule your appointment in advance.) Or, if you want to try something a bit more out-of-the-ordinary, floatation therapy at Dissolve Float Spa in Camp Hill will boost your mood and lower your stress levels. Your private room contains a shower and float pod filled with 12" of pristine water that is heated to your skin's external temperature. Filled with 900 pounds of high-grade Epsom salts, you float effortlessly free from gravity and external stimuli. While you can't float together as a couple, you can schedule simultaneous appointments that will leave both of you feeling rejuvenated.
End your day with Cork & Fork Osteria in Camp Hill where you can enjoy a creative menu and artisan cocktails in a spacious and open atmosphere.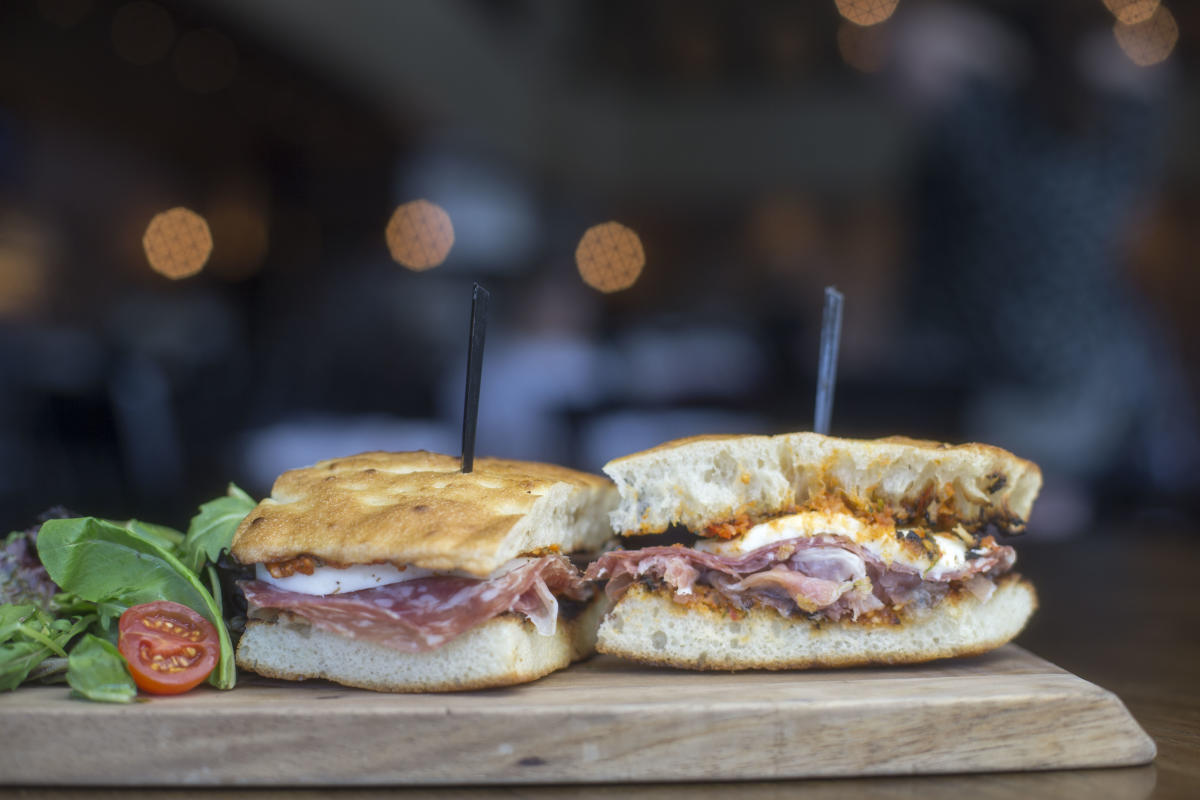 Day Three
Don't pack up and leave just yet. Plan for a leisurely brunch at places such as Sophia's at Walden, The Barn at Allenberry, or Market in Camp Hill. Then, lace your fingers together and head out for a leisurely stroll around scenic Children's Lake in Boiling Springs or try a longer hike along one of our off-the-beaten-path trails. It may be time to head home, but now that you've had a taste of all the Cumberland Valley offers, we hope you'll plan a return visit. See you soon!
Find More Romantic Ideas For Your Next Escape