Spring Weekend Getaway
in Cumberland Valley
Celebrate the warmer weather with a weekend getaway in Cumberland Valley. Spring is the perfect season to explore the outdoors, find fresh-picked fun, discover inspiration with a creative class, traverse our walkable downtowns, and dine al fresco at our local restaurants.
Cumberland Valley is a short two- to three-hour drive from Philadelphia, Washington DC, and Baltimore, meaning that you can leave work a little early on Friday and arrive here by dinnertime. Your weekend is waiting for you.
Lodging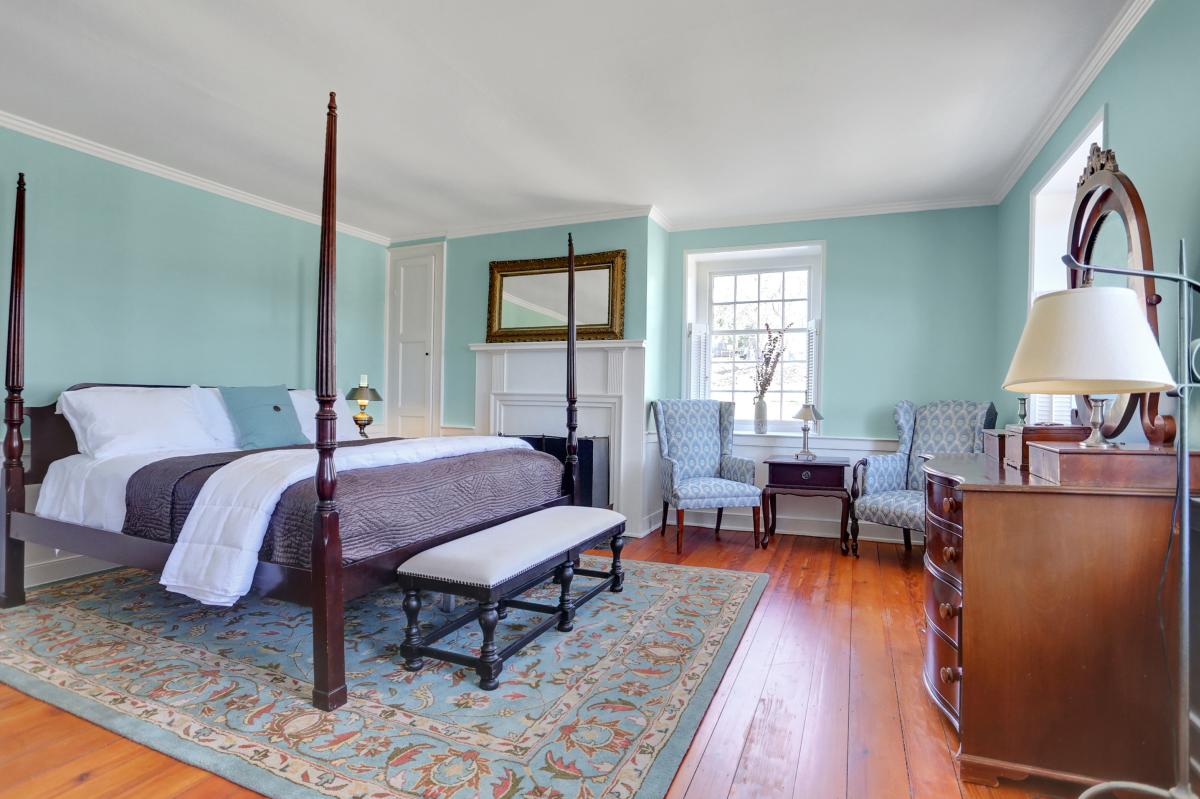 Our hotels offer affordable accommodations and amenities to make your stay feel more comfortable. Or, choose more personalized service at one of Cumberland Valley's truly unique B&Bs, where you can find a tranquil escape and hometown hospitality that will make your weekend getaway memorable. For a complete pampering experience, treat yourself to a stay at Allenberry Resort, a premier destination for tranquility amidst 57 acres. Luxurious rooms, exquisite on-site dining, an outdoor pool, access to the Yellow Breeches Creek and the Appalachian Trail, theatrical and musical performances at The Playhouse, and an on-site spa all promise a world-class getaway.
Day One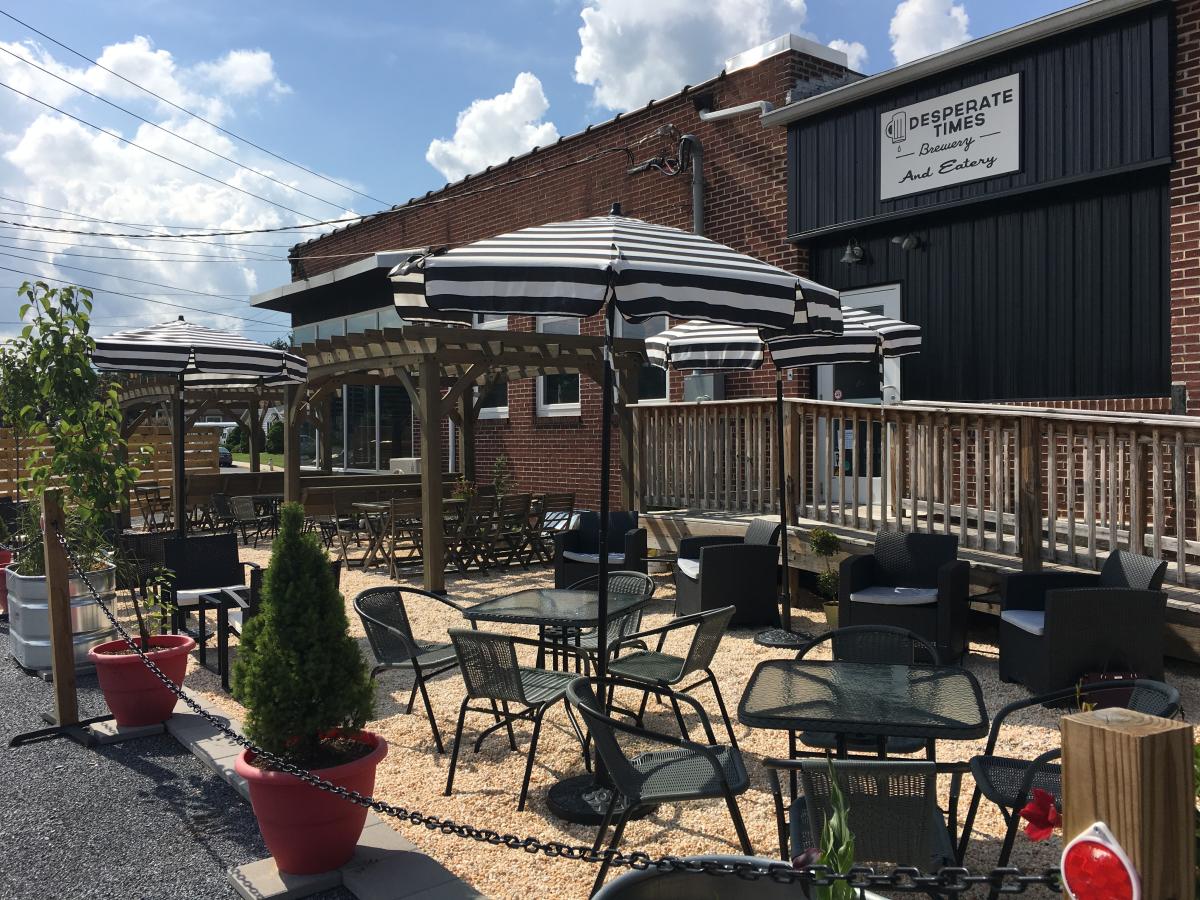 Outdoor Dining, Art Classes or Dinner & A Show
Arrive in the afternoon, check in to your hotel, and then head out for an enjoyable dinner. With more than 200 local restaurants, choosing the perfect location can be overwhelming, so we started with a few suggestions along the Cumberland Valley Beer Trail that offer outdoor dining. TIP: Sign up for the free digital Beer Trail passport, check in at participating locations, and earn prizes.
One Friday evening a month, Carlisle Arts Learning Center (CALC) offers its popular Craft Beer & Clay Night. Snacks and beverages are provided. Check our online calendar for the scheduled dates of these popular classes, and be sure to sign up early.
If you cannot sign up for this class, CALC offers a variety of courses in mediums such as photography, ceramics, drawing, painting (including Plein air options), fiber arts, and more.
Or, check out our suggestions for Dinner & A Show (plus dessert) to complete your evening.
Day Two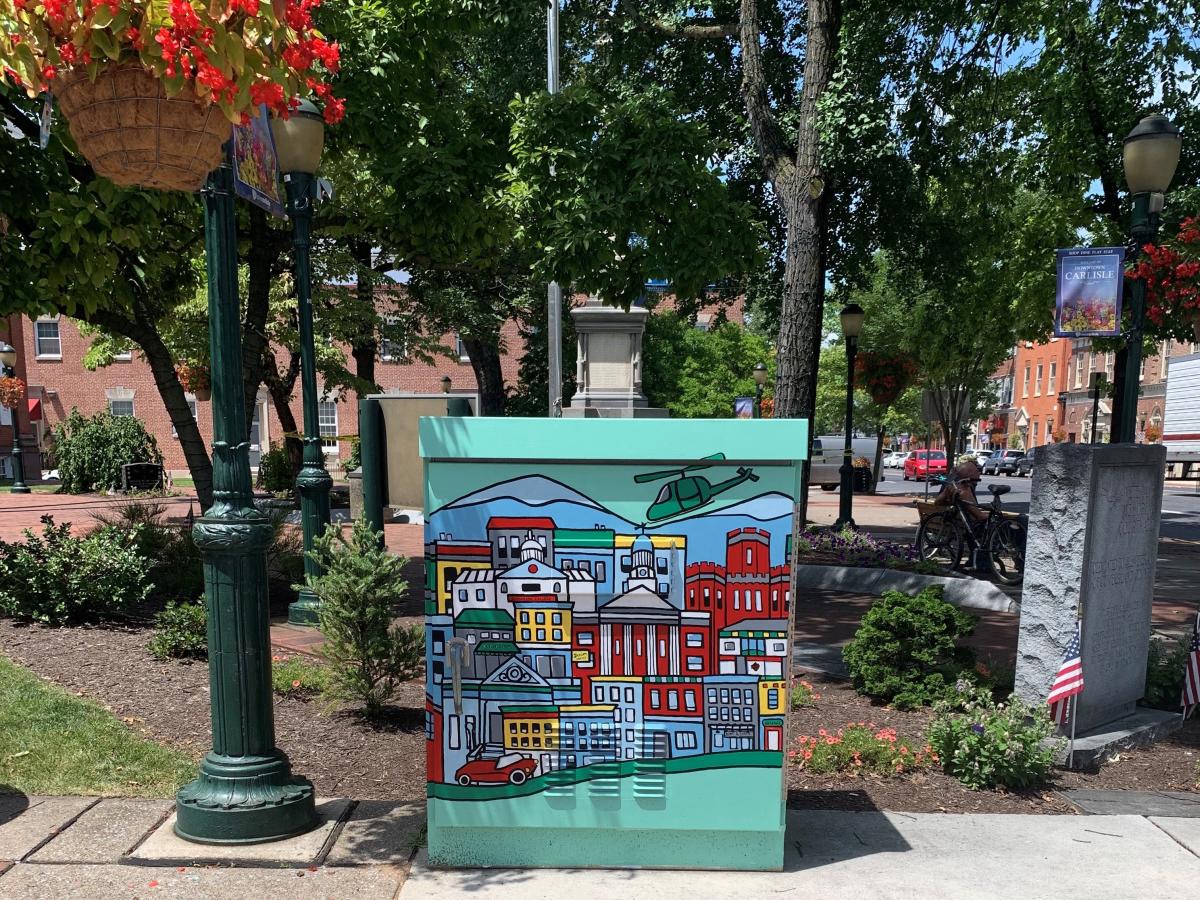 Explore Downtown Carlisle: Local Art, History & Lunch Restaurants
Saturday mornings are meant for exploring. Stroll through downtown Carlisle where you'll discover tree-lined streets filled with history, art, shopping, and food. Start with breakfast at Fay's Country Kitchen (cash only) or Kimberly's Café. Then follow a trail of artistic creativity as you view exhibits on display in CALC's gallery, at Ejecta Projects Art Gallery, and The Trout Gallery on the campus of Dickinson College. Along the way, you'll come across several community art projects, including murals and painted traffic signal boxes that feature playful and colorful images celebrating unique aspects of Carlisle.
You can purchase beautifully-crafted items from local artisans at The Garden Gallery, Nancy Stamm's Galleria, History on High-The Shop, Carlisle Creative Vibes, and Earth Artisan & Outfitter.
For more creative fun in Carlisle, stop by during open studio time at Create-a-Palooza, where you can paint your own pottery. Other activities include canvas painting and glass painting.
Sprinkle in a little bit of history as you stroll through downtown Carlisle. Download the Walking Tour of Carlisle's Wayside Markers brochure and discover Carlisle's rich history. Highlights include the Old County Prison, the Carlisle Theatre, and the Old Public Graveyard. For a deeper dive, visit the Cumberland County Historical Society museum.
As afternoon approaches, lunch offers a variety of palate-pleasing cuisines from downtown Carlisle restaurants such as Mt. Fuji (Japanese), Yak N Yeti (Nepalese/Himalayan), and Café Bruges (Belgian).
After lunch, you have several options to continue your creative adventure.
Take a scenic drive to Meadowbrooke Gourds, the country's largest gourd-crafting facility. Browse and shop all the creations they make from the gourds they grow on-site, or schedule a class to paint your own gourd. Their classes fill up quickly, so be sure to register early. If you don't have time for class, purchase raw gourds to take home and decorate.
In Mechanicsburg, The Rosemary House hosts an impressive assortment of classes and workshops (as well as teas and luncheons) that incorporate the use of herbs.
Check out the event schedule at Ashcombe Farm & Greenhouses, featuring an array of year-round workshops, including educational gardening classes, hands-on planting classes, and DIY crafts.
Or, if you are ready to explore the outdoors instead, here are some great options.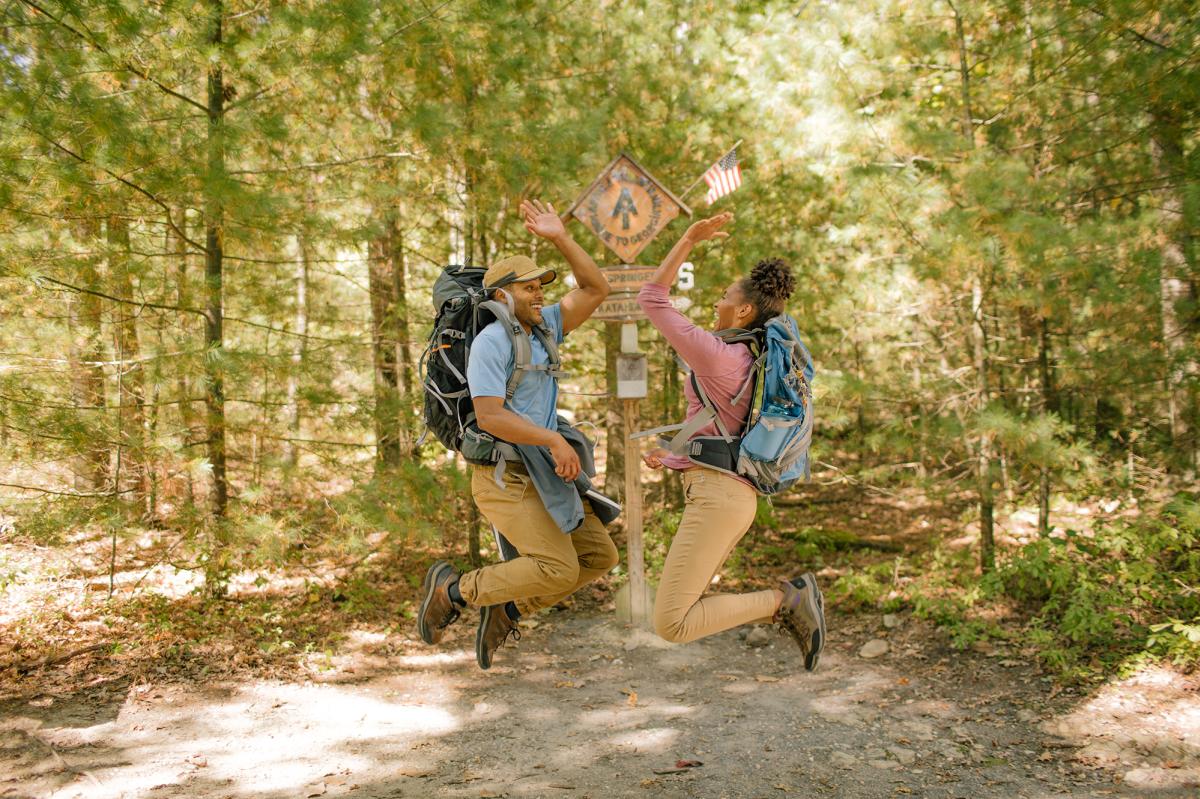 Explore Trails, State Parks, Scenic Waterways & Dinner Restaurants
Head to the trailhead of the Cumberland Valley Rail Trail in Newville. This out-and-back trail follows the path of the abandoned Cumberland Valley Railroad from Newville to Shippensburg. The flat, crushed gravel trail is ideal for a leisurely hike. In addition, the corridor of woods and shrubs adjacent to farms and grasslands provides a habitat for dense populations of wildlife.
Experience the Appalachian Trail in Pine Grove Furnace State Park. Follow the white blazes throughout the park to hike along this iconic footpath. The park is home to the A.T.'s midway point and the Appalachian Trail Museum. If you are looking for a challenging hike, try Pole Steeple Trail, which links to the A.T.
Cumberland Valley welcomes anglers of all skill levels and ages to enjoy the scenic streams and lakes that make our area a fishing hotspot. The Valley features three of the world's most popular fly-fishing destinations:  the scenic LeTort Spring Run, Yellow Breeches Creek, and Big Spring Creek Greenway. Pennsylvania's statewide opening day for Trout Season in 2023 is on Saturday, April 1.
As you travel our roads, you'll see a landscape dotted with farms, farm stores, and local roadside stands that attest to the strong agricultural heritage of Cumberland Valley. Most roadside stands are open seasonally (April through October), but our farm stores are more permanent retail structures that are open year-round, giving you a chance to experience the beauty and bounty of each season.
Whatever adventure you choose today, you'll be hungry by the end of the day. So here are some suggestions for dinner at restaurants that offer outdoor dining.
Duke's Riverside and Dockside Willies: These restaurants, adjacent to each other in Enola, feature large outdoor decks with beautiful views of the Susquehanna River and the Harrisburg skyline.
Hellenic Kouzina: This casual Greek restaurant outside downtown Mechanicsburg has a lovely tree-covered courtyard with a fountain.
University Grille: Located in downtown Shippensburg, the menu features homemade American favorites and rotating seasonal specials. Their large landscaped patio is perfect for a relaxing meal and a casual drink.
Day Three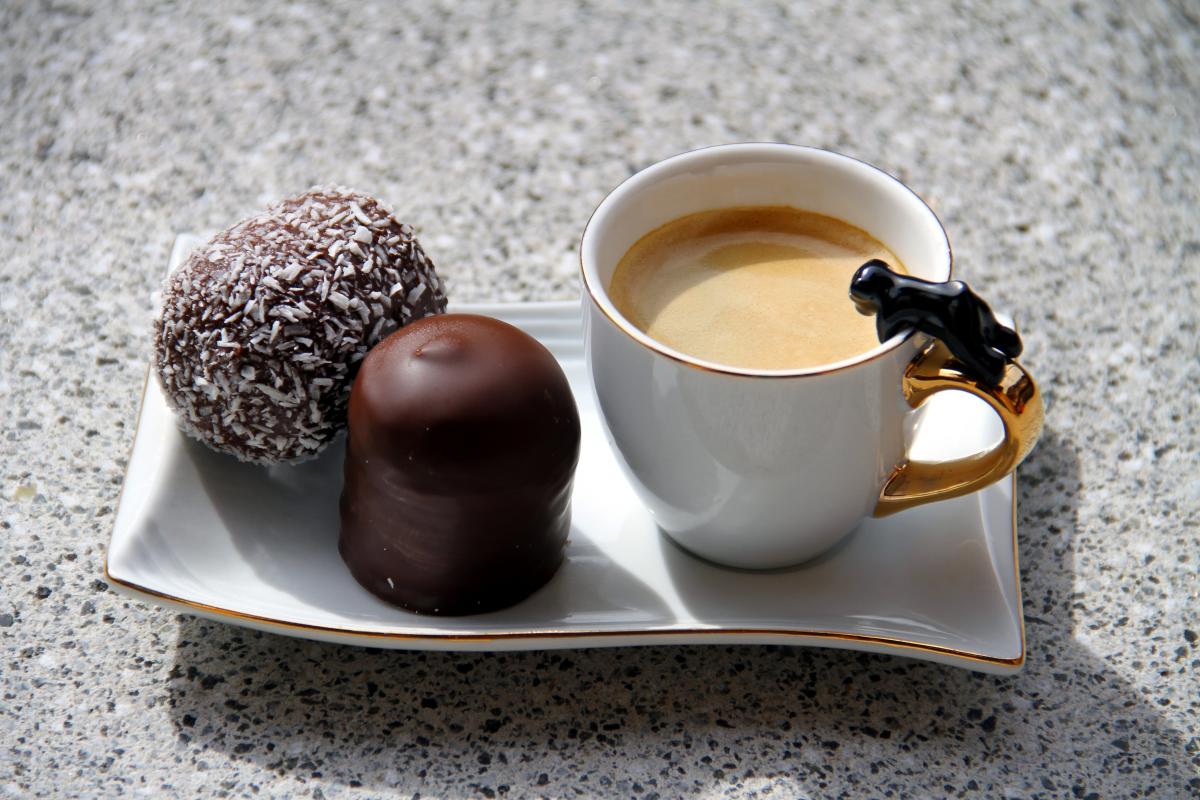 Indulge in the Coffee & Chocolate Trail or Take a Cooking Class
Don't pack up and leave just yet. There's still time to explore. Sip, savor and try a bit along our Coffee & Chocolate Trail, which runs from February 1 through May 31. You can get your caffeine fix with aromatic and delectable drinks while enjoying a delicious pastry or breakfast at a cozy local coffee shop. Sign up for our free digital Coffee & Chocolate Trail passport, check in at participating locations, and earn prizes.
Whether you like to cook or want to explore a new hobby, try a Sunday afternoon cooking class at The Kitchen Shoppe. These classes accommodate all skill levels, and, best of all, you get to taste the delicious results. Classes are BYOB unless otherwise noted. Students have the opportunity to interact, ask questions, and receive a copy of the recipes to take home. As an added benefit, all students receive a 10% discount at the time of the class on their purchases in the gourmet superstore, which offers over 20,000 items with almost every kitchen gadget, tool, or accessory you could imagine, plus gourmet foods and teas.
It may be time to head home, but now that you've had a taste of all the Cumberland Valley offers, we hope you'll plan a return visit. See you soon!
Find More Ideas for Your Spring Getaway