World Renowned Auto Shows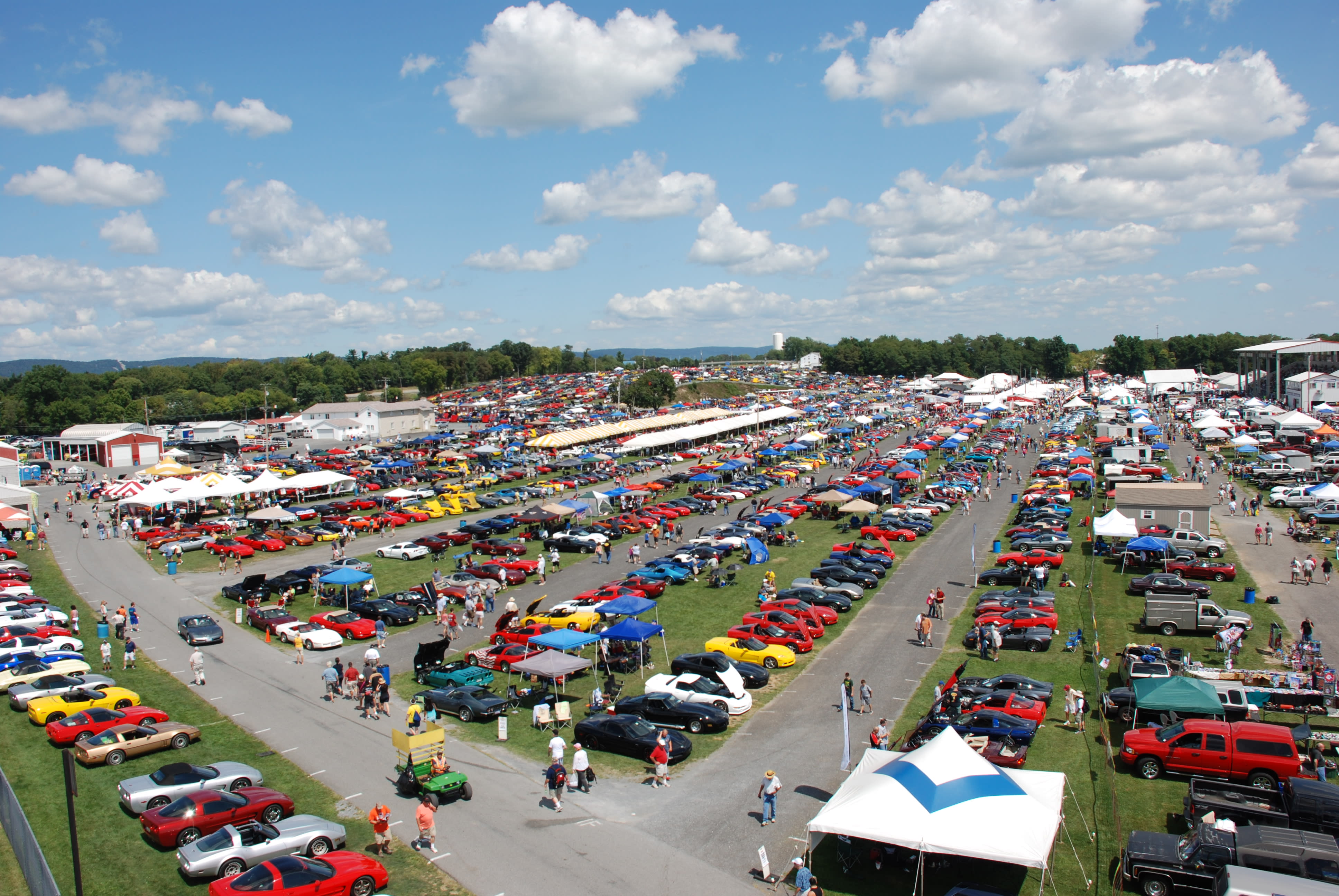 For years Carlisle has been synonymous with the Carlisle Events' Auto Shows. The Carlisle Fairgrounds has been hosting them since the first show in 1974. Bill Miller Jr. and Chip Miller had a mutual interest in cars and often attended swap meets and car shows together. In 1974 they decided to rent the Carlisle fairgrounds and hosted "Post War '74".
The first year was a big success bringing in 600 vendors set up in over 800 spaces and 13,000 visitors that paid the $1 admission price. After that the Millers knew they were on to something.
In 1981, after the Millers had been renting out the facility every year for the Carlisle Fall and Spring Swap Meets, they purchased the 82-acre property. The fairgrounds are now home to 10 collector car, truck and outdoors events occurring each year from April through October. Auto enthusiasts travel hundreds of miles and even from other countries to attend their favorite show. Some even buy vacation homes in Carlisle to be closer to all the excitement.
Carlisle Events hosts the annual Spring and Fall events, which specialize in auctions and swap meets, and specialty shows including: Import & Performance, Ford, GM, Chrysler, Truck & Corvette.
Only at the Fairgrounds
Each event features special industry guests and celebrities along with automobiles and exhibits you won't find anywhere else.
Every year at the Carlisle Truck Nationals visitors can watch the huge Megasaurus machine chomp cars in half and light them on fire. Kids will love it!
The Corvettes at Carlisle show is the largest Corvette event in the world and features over 5,000 Corvette generations. To add to the excitement there is a Corvette giveaway every year!
Corvette celebrated 30 years of the Corvettes at Carlisle show by naming the 2012 color "Carlisle Blue".
The Fall and Spring Carlisle Swap Meets allow you to deal directly with the car owner to work out the best price. With over 8,100 vendor spaces and 2,000 vehicles you won't leave empty handed.
Find A Room
Call (877) 840-2923 to book by phone
Cumberland Valley Quick Links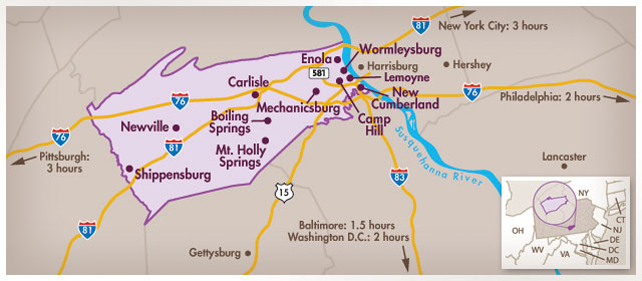 Explore the Valley using the map to the left or find activities and places to stay using the
Interactive Map