Dinner & A Show in Cumberland Valley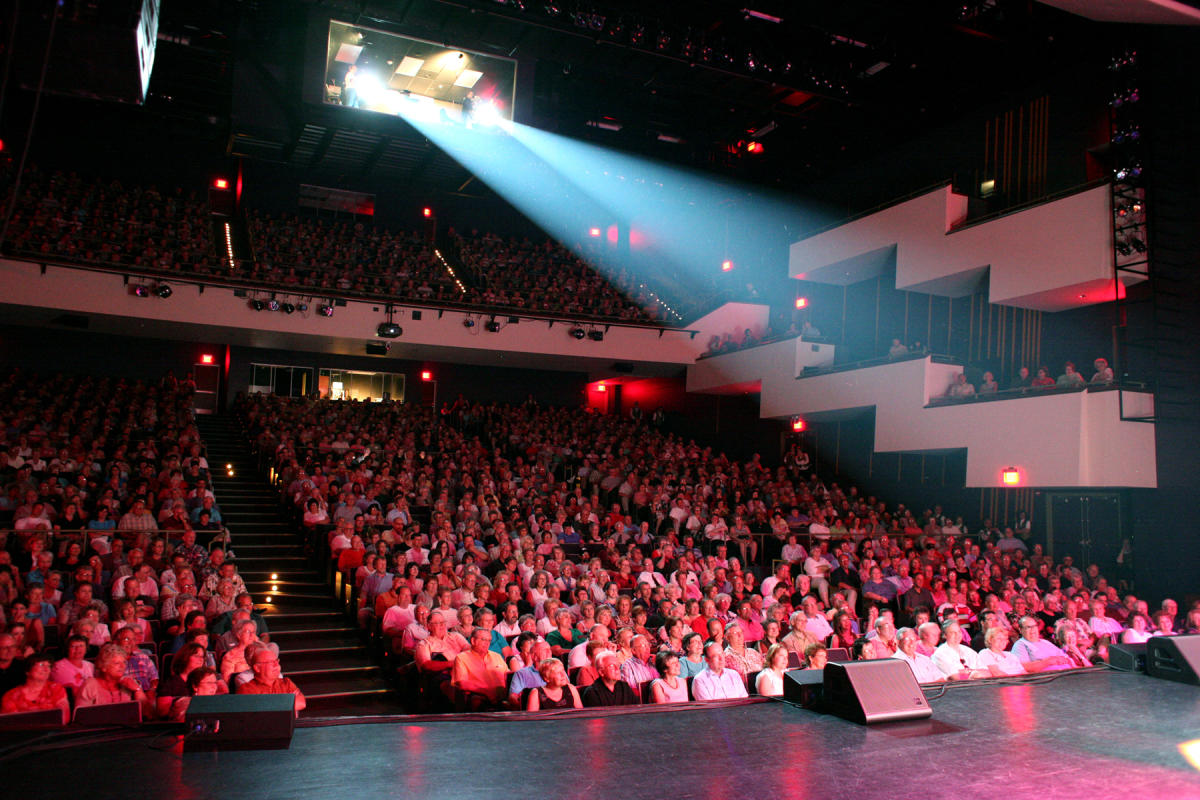 If you're looking for a fun night out, look no further than the collection of performing arts centers and great dining establishments in Cumberland Valley. Our centers range from cozy community theatres to state-of-the-art centers that draw national acts. Below we've put together a few Dinner & A Show options for you depending on which town you'd like to visit. Each includes a fun suggestion for drinks or dessert afterwards to keep your fun night going.
 
Dinner - There are too many great dining options in downtown Carlisle to suggest just one. In fact, there are over 30 restaurants in four short blocks. View the Dine Around the World list of restaurants and pick an option from this eclectic mix with flavors from across the globe. 
Show - There are two very distinctive choices to catch a show in Carlisle. Enjoy a live performance or movie at the retro Carlisle Theatre or one of the college students' array of quality performances at the Dickinson College's Mathers Theater.
Drinks & Dessert - Afterwards grab a delicious crepe or other tasty dessert at Helena's Chocolate Cafe & Creperie (open until 9pm) or a drink at Alibis Eatery & Spirits (open until 2am).
Dinner - Enjoy a relaxing dinner before your show at CJ's American Pub & Grill. Choose from their selection of burgers, steak, seafood and other pub classics.  
Show - Plan for a fun night out at the H. Ric Luhrs Performing Arts Center at Shippensburg University. This state-of-the-art center features Broadway performances, national-recording artists, famous speakers, comedians and more.
Drinks & Dessert - After, enjoy a sweet frosty treat at the ice cream shop Cabin on King (open until 9pm during the week, 10pm Fri & Sat). If you're in the mood for a drink, stop by the University Grille. They always stay open late for Luhrs' events.
Dinner - Try something different before a show in Camp Hill. Located right downtown, Cedars Restaurant features authentic and affordable Lebanese cuisine.
Show - Take in a musical, mystery, drama or comedy at the non-profit, local Oyster Mill Playhouse. Performances take place in the converted 1820's mill.
Drinks & Dessert - Keep the performance fun going. Stop by Cornerstone Coffeehouse afterwards for dessert and coffee and to enjoy the live music.
Find A Room
Call (877) 840-2923 to book by phone
Cumberland Valley Quick Links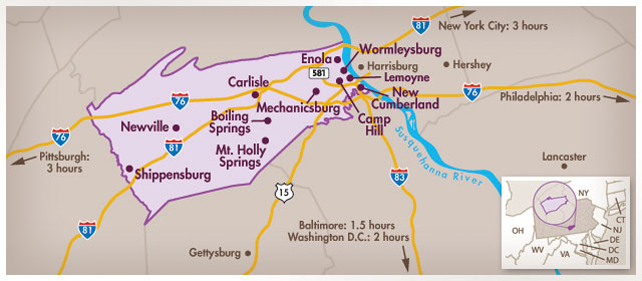 Explore the Valley using the map to the left or find activities and places to stay using the
Interactive Map