Step Back in Time
Do you travel for a taste of the past or really want to understand the heritage of a location? The Cumberland Valley has seen and been around for a lot. From our architectural downtowns to modern facilities honoring past heroes, the Valley is passionate about preserving history and making it. 
Our region has once seen Revolutionary War heroines, Civil War raids, and was home to a secret WWII POW Camp. You can uncover these gems and more with a historical journey that will enrich your mind and create experiences you won't soon forget. 
Walk in the footsteps of some of Cumberland Valley's historic visitors with the trip ideas below.
Find A Room
Call (877) 840-2923 to book by phone
Cumberland Valley Quick Links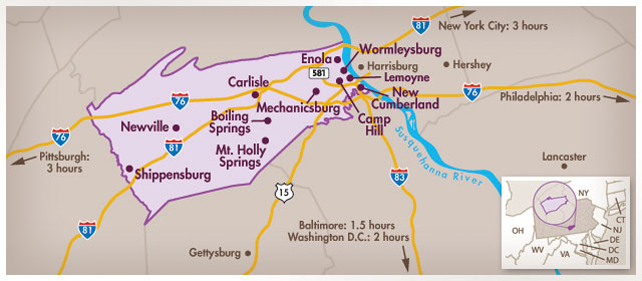 Explore the Valley using the map to the left or find activities and places to stay using the
Interactive Map