Cumberland Valley PA On the Water
Kayaking • Swimming • Fly-Fishing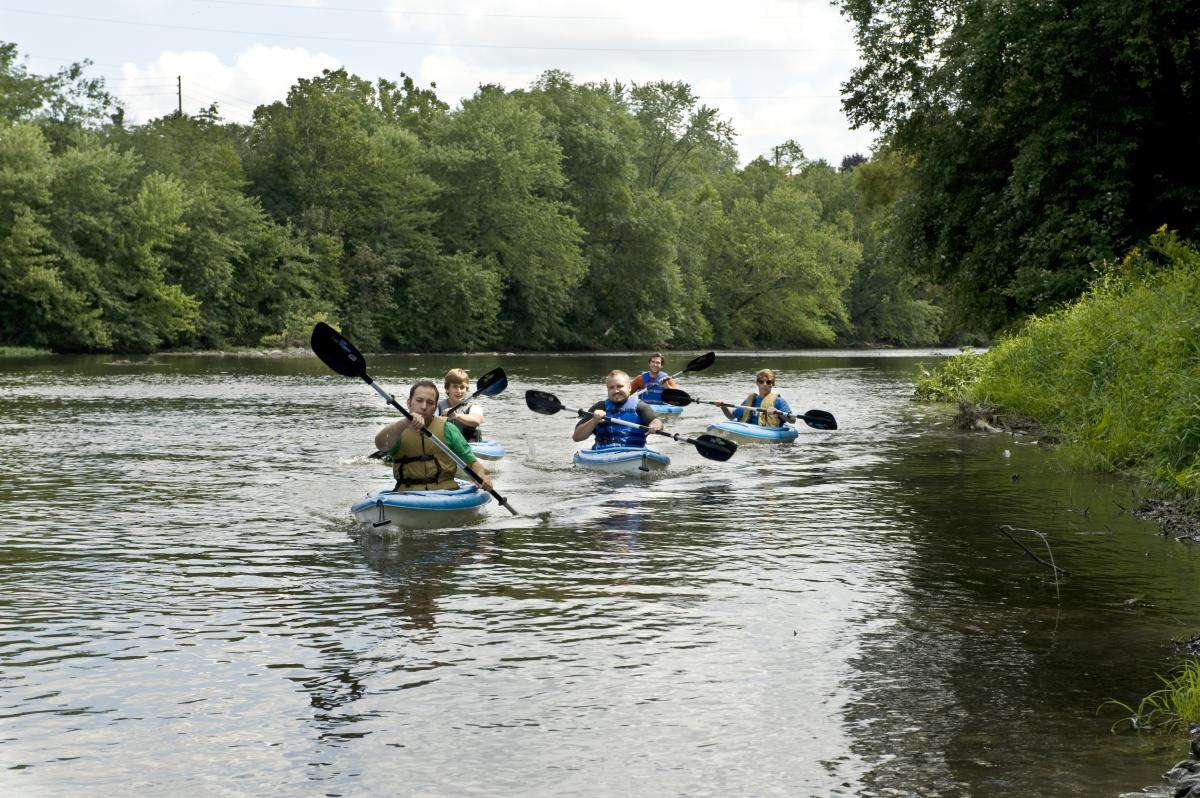 If you are looking for a more relaxing way to get out on the water try one of the many boating opportunities in the Valley. The scenic Children's Lake in Boiling Springs is a great afternoon escape. The lake can accommodate shallow-draft boats, canoes and electric motor boats. Another lake experience can be found at Pine Grove Furnace State Park on Laurel Lake. Rentals are available if you don't have your own. There are also boating opportunities on the calming waters of the two water trails in the area. The Yellow Breeches Creek Water Trail (a PA Designated Scenic River) and the Conodoguinet Creek Water Trail both feature float-trips that are perfect for kayaks. There are also boating opportunities along the sparkling Susquehanna River.
Take advantage of Cumberland Valley's world-renowned fly-fishing streams. Yellow Breeches Creek, LeTort Spring Run and Big Spring Creek are known for great fly-fishing and provide the perfect opportunity to get out on the water. Get your feet wet at Yellow Breeches Creek where anglers of every skill level can enjoy the abundance of trout and a mile-long catch-and-release section near Boiling Springs. Skilled anglers can brave the copious reed beds, taxing currents, and wild trout at LeTort Spring Run and Big Spring Creek.
Continue your water adventure with dinner on the Susquehanna River. Enjoy one of the themed Pride of the Susquehanna dinner cruises, from Murder Mystery to Wine and Cheese, or you can enjoy a relaxing afternoon cruise along the water.
Find A Room
Call (877) 840-2923 to book by phone
Cumberland Valley Quick Links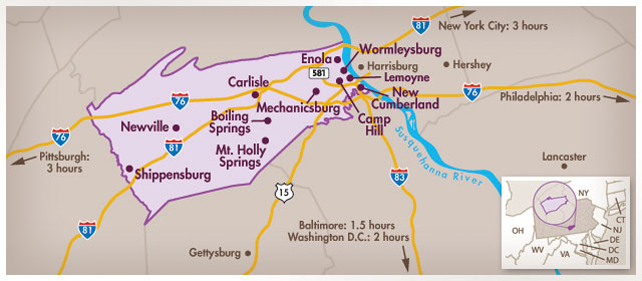 Explore the Valley using the map to the left or find activities and places to stay using the
Interactive Map