Great American Outdoor Show
February 4-12, 2017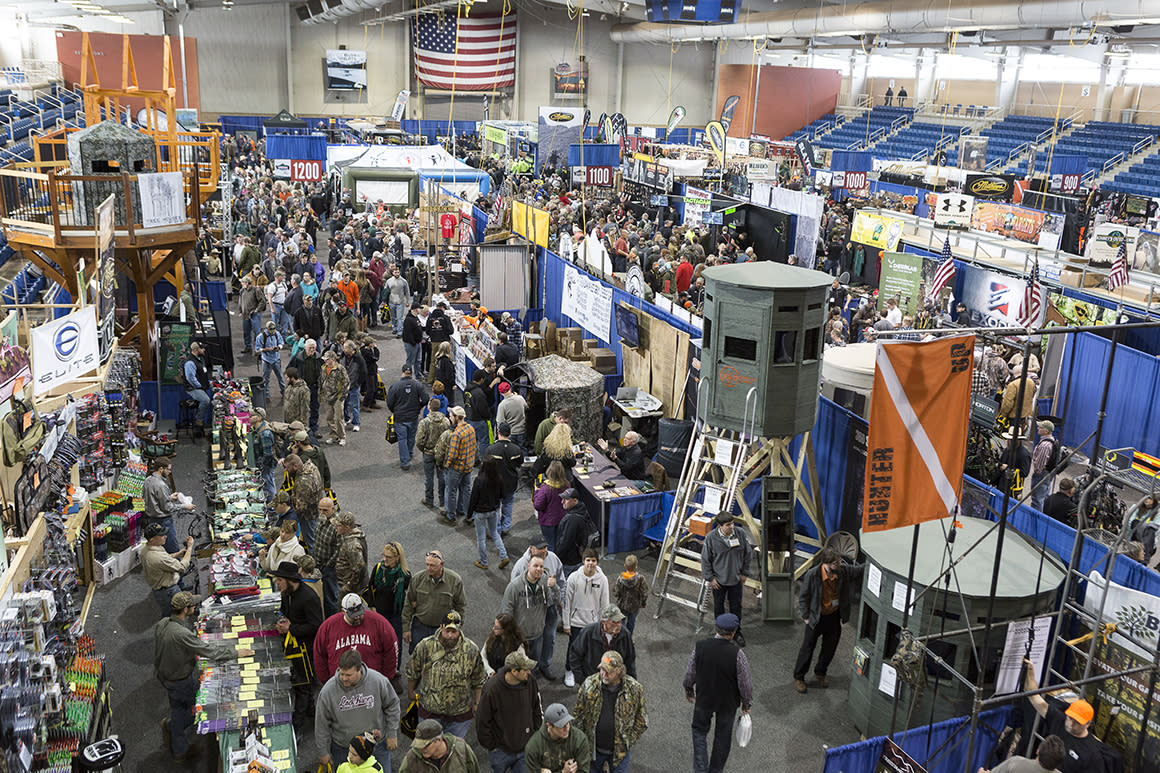 The Great American Outdoor Show, in nearby Harrisburg, is a nine-day event celebrating hunting, fishing and outdoor traditions that are treasured by millions of Americans and their families.
The show features over 1,100 exhibitors ranging from shooting manufacturers to outfitters to fishing boats and RVs, and archery to art covering 650,000 square feet of exhibit hall space. Not to mention a jam packed schedule including country concerts, speaking events, archery competitions, celebrity appearances, seminars, demos and much more. Find more details about this year's show here.
Book a room for your Great American Outdoor Show getaway here. TIP: Sort hotels near Harrisburg to be close to the show.
When you're in town for the Great American Outdoor Show, extend your stay and explore the outdoors in Cumberland Valley. During February, you can enjoy ice fishing and hunting at our nearby state game lands and parks. You can also get all the supplies you need at TCO Fly Shop in Boiling Springs and Field & Stream in Camp Hill. Learn more about these activities below.
Ice-Fishing

Enjoy a day on the ice fishing at our state parks and state forest.

More »

Outdoor Gear

Shop for outdoor gear at the Valley's collection of outfitters and specialty shops.

More »
After a day exploring the expansive Great American Outdoor Show, head to nearby restaurants, pubs and breweries to relax for an evening of great food and drinks.
Valley Beer Trail

Tap, tour and try a pint at Cumberland Valley breweries and pubs!

More »

Nearby Pubs

The Valley's assortment of locally-owned pubs offer classic American and English dishes along with great beer.

More »

West Shore Restaurants

Discover the unique restaurants and blend of flavors in the Mechanicsburg, Camp Hill and West Shore communities.

More »
Family-Friendly Attractions
Find A Room
Call (877) 840-2923 to book by phone
Cumberland Valley Quick Links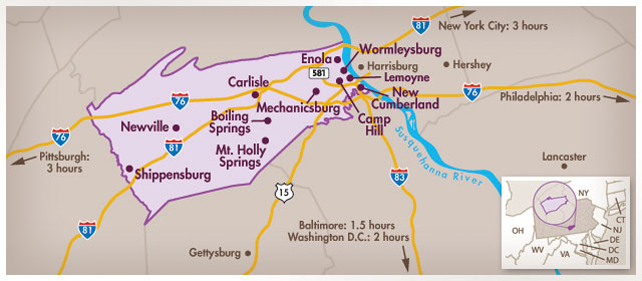 Explore the Valley using the map to the left or find activities and places to stay using the
Interactive Map